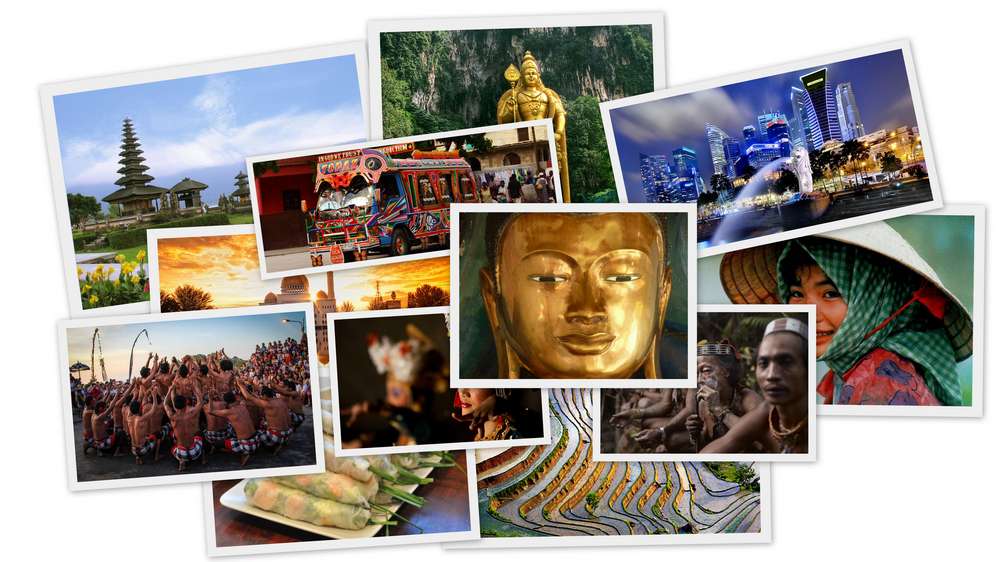 No longer seen merely as an exotic counterpart to the Occident, South-East Asia has developed an identity all its own over the past few years. You will find very little homogeneity in ASEAN, with every country priding itself on a distant identity concerning culture, religion, cuisine, and traditions.
This vast region is an overwhelming mix of landscapes, from verdant, rolling hills, and isolated islands with white-sand beaches to thick forests and intriguing caves. You can enjoy a range of diverse experiences, and no matter what type of traveler you are, you will find that one special place that will have you returning repeatedly. There are beaches to bum about on, temples, and architectural marvels to visit, hills aplenty to hike, tea estates to unwind at and a whole lot of truly incredible foods to experiment with.
Because we know that you could spend your entire life trying to uncover all of South-East Asia's treats and not make much headway, we have brought together a collection of the best, unique experiences on offer in the ASEAN countries.
Get off the highway and wander down little, hidden by-lanes where you will discover everything from forgotten tribes, to a mosque built of pure gold, and a swimming pool on top of the world.
Best Travel Ideas for Southeast Asia