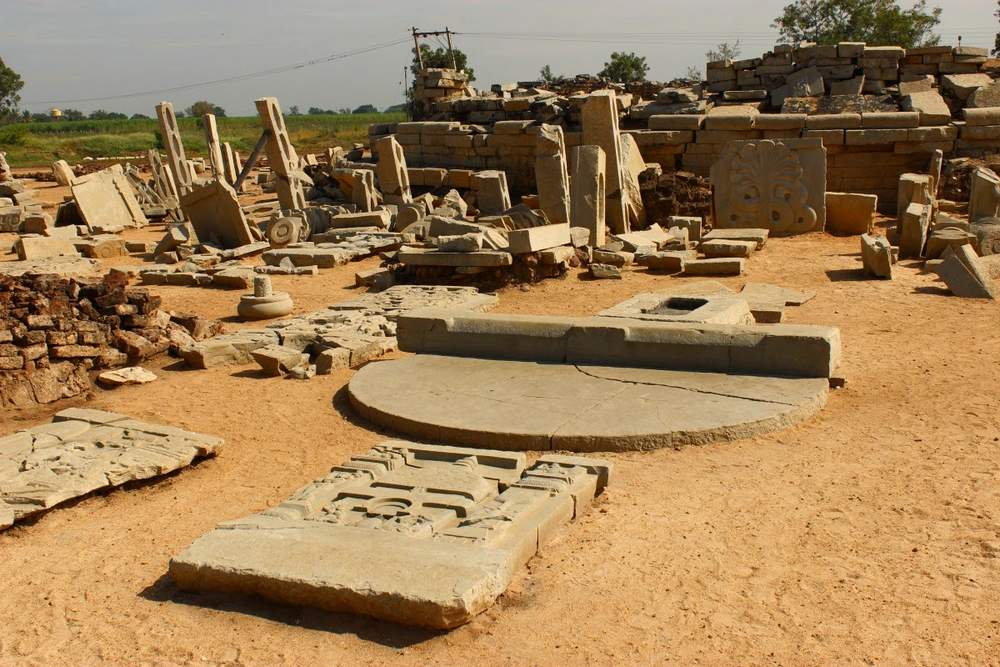 Kanganahalli in Gulbarga district is situated on the left bank of the river Bhima and the archaeological site is located about 3 km from the famous Chandralamba temple at Sannati where Ashokan inscriptions have been discovered. Though there were enough indications for the existence of Buddhism and Buddhist art during the early centuries of the Christian era in Karnataka, they had not been discovered yet. Hence archaeologists taking the clue from surface finds began conducting excavations at Sannati and Kanganahalli and the excavations have yielded ample material throwing new light on the Mauryan period and a flourishing Buddhist art in the early period. The excavations are still in progress and once the excavations are completed a new brilliant chapter on Buddhism and Buddhist art in Karnataka becomes clear.
The most important result of the excavation was a mahastupa the diameter of which was around 75 ft. It should have had an impressive height in keeping with the diameter. It also exposed the medhi along with hundreds of sculptured slabs with lotus designs and other decorations. Standing or seated Buddha images of Amaravati style have added a new dimension to the early art of Karnataka. One of the most important and rare sculptural slabs had a portrait of Mauryan king Ashoka. The majestic king is accompanied by his queen and they are attended by two chauri beares. To confirm that it was the portrait of Ashoka, the sculptor has carved a single line label inscription, reading "Rayo Asoko" in Brahmi script of the Satavahana period. Perhaps this is the first inscribed image of Ashoka discovered in India.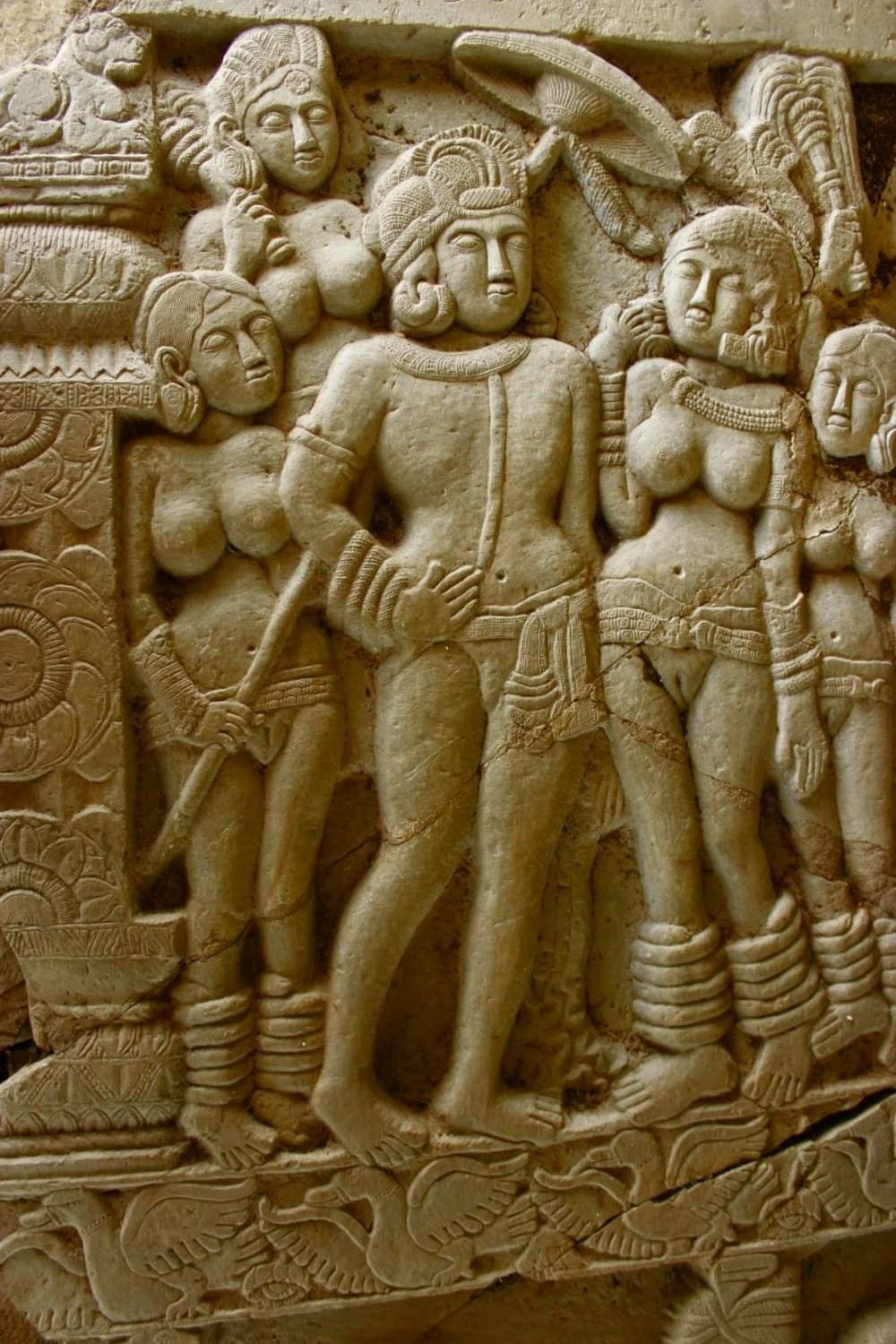 The excavation has yielded literally hundreds of limestone bass-relief sculptures as well as full round sculptures relating to railing and paved circumbulation, and slabs with carvings of Jataka stories. Thus it is a veritable storehouse of Buddhist sculptures of the early period. The excavation also yielded more than one hundred inscriptions of Brahmi script and Prakrit language datable to first century B.C., to second century A.D. Some of these inscriptions refer to Satavahana kings like Sri Satakami, Pulumavi, Yajnasri Satakami etc. The excavation has also yielded a large number of coins of the Satavahana kings. Thus the Kanganahalli excavations have great significance for the early history of Karnataka. All those who are interested in the early history of Karnataka have been waiting for the completion of the excavations at Kanganahalli so that a new chapter on Buddhist art can be added.