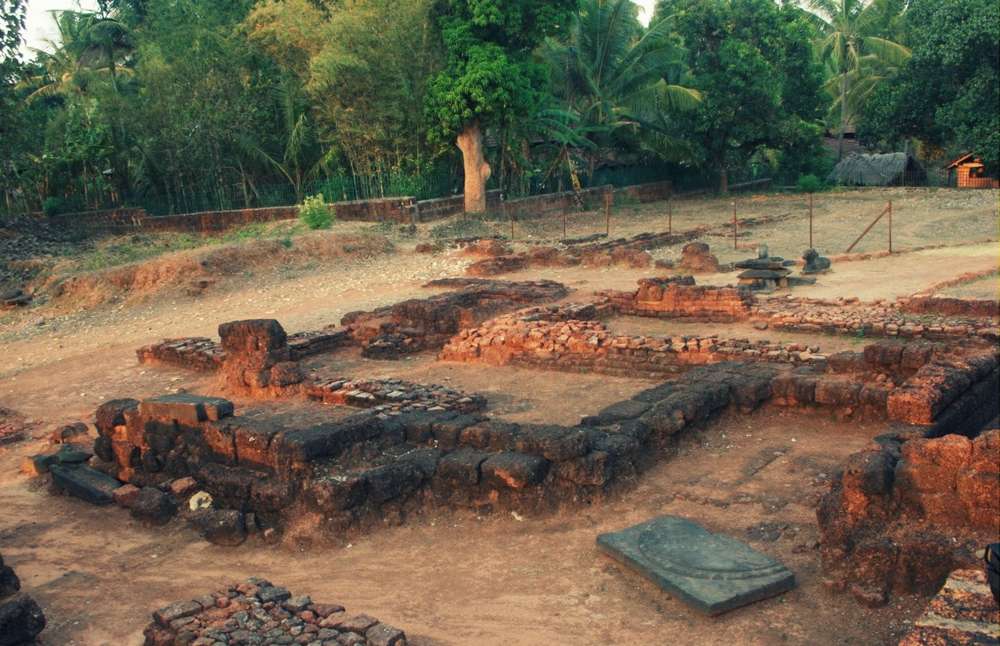 Gudnapura in North Kanara district is just five kms from the famous ancient city of Banavasi which was the capital of the early Kadambas. Gudnapura suddenly became famous because of the discovery of an inscription of Kadamba Ravivarman. The inscription has been inscribed in box-headed characters of Brahmi of the sixth century AD. This inscription furnishes some very important evidences regarding Gudnapura which perhaps was the area where a large number of royal buildings existed. The inscription states that king Ravivarma built a temple for Manmatha and set up this pillar with this inscription. While mentioning the boundaries of the temple it states that to the right of the temple was a palace of the king while to the left there were two dancing halls (nrityashala) and in front was harem (antahpura). Taking the clue from these details, the Archaeological Survey of India conducted excavations at the site and this resulted in bringing to light two brick structures, with various antiquities.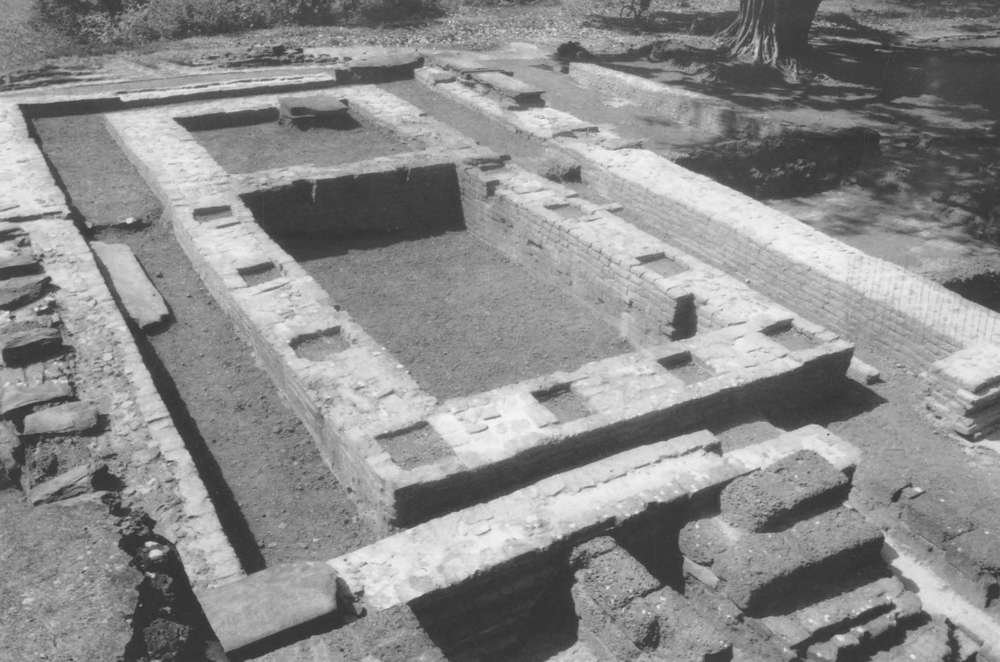 One of the brick structures has been identified as a temple. It consisted of a garbhagriha and a longish mandapa and both are enclosed within a prakara. This provides inner circumbulatory passage. The mandapa had wooden pillars. The mandapa had two entrances. A large number of flat but apsidal small tiles have been discovered in the excavation and perhaps they were used for the ground and roof. Some of these tiles have small holes. Large number of iron nails have been found in the excavation and hence it is suggested that these roof tiles which had holes were fixed to wooden beam with the help of these nails. The bricks used here are of high quality and some of them measure 38 by 19 by 17 cms.
In front of the temple is another structure made of laterite bricks and it may belong to a slightly later period. Unfortunately there is no clue to know the god which had been consecrated in the garbhagriha of this temple.
It is of interest to note that the Gudnapur inscription mentions a temple for Manmatha and some scholars equate Manmatha with Bahubali. Perhaps this temple can be identified as the one mentioned in the Gudnapur record. A copper casket with a lid in the form of a tortoise was found in the excavation. Thus the excavation has yielded very interesting data regarding the temple architecture of the early period at Gudnapura, close to ancient Banavasi of the early Kadamba period.