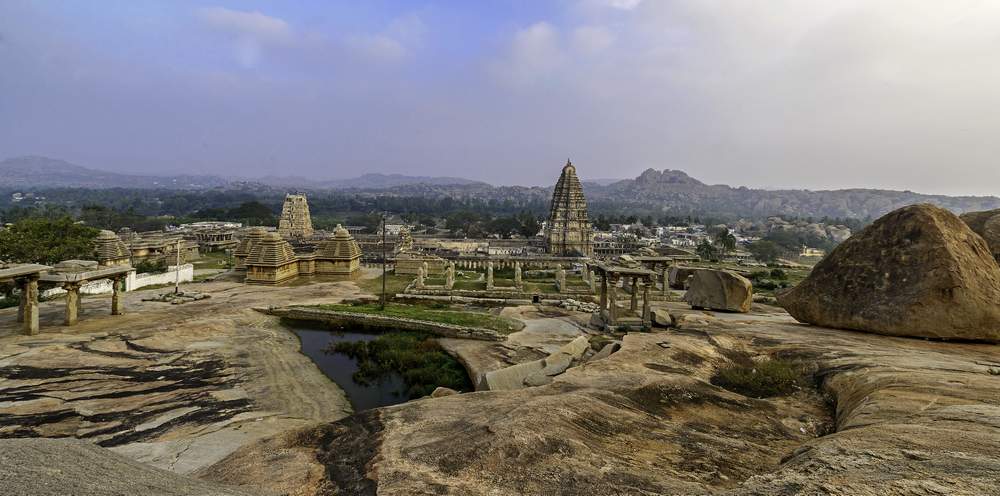 Sri Virupaksha or Pampapathi was the family deity of the early Vijayanagara kings and this was incorporated even in their sign manual as found in copper plate inscriptions.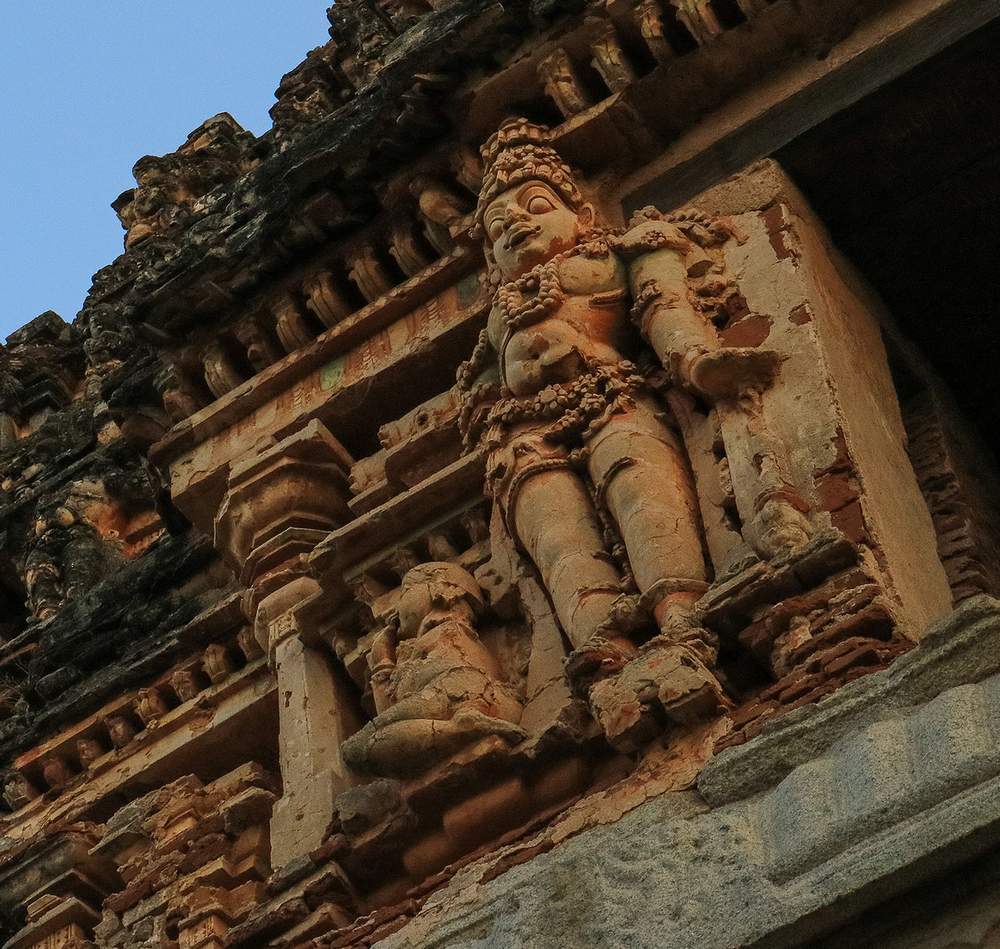 Situated on the southern bank of Tungabhadra river, the original temple with Virupaksha Sivalinga was perhaps first consecrated in the twelfth century A.D. With the establishment of the Vijayanagara kingdom additions were made twice. The first addition of a sabhamandapa took place during the period of King Mallikarjuna in the middle of the fifteenth century A.D. The second addition of a maharangamandapa took place during the period of Krishnadevaraya in 1510 A.D., to commemorate his coronation in 1509 A.D.
The temple consists of a garbhagriha, antarala, sabhamandapa, and a maharangamandapa. The square garbhagriha has a Shiva Linga. It has a Dravidian type of sikhara with a kalasha on the top. The square sabhamandapa has four central pillars and sculptures of gods and goddesses of which Bedara Kannapp, Kiratarjuniya, Bhairava are important. It has two entrances at the north and south.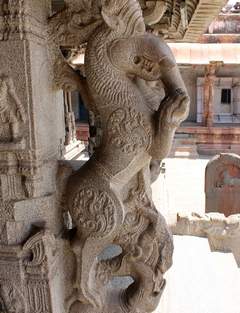 The maharangamandapa added by Krishnadevaraya contains 38 pillars with entrances on three sides with flights of steps decorated with balustraded elephants.
The pillars contain relief sculptures of Ramayana and Mahabharata. The ceilings have paintings of Tripurantaka, Parvati Kalyana, procession of Vidyaranya, etc. There are also stucco figures of Parvati Kalyana, Kalarimurti, Mahishamardini, etc.
Krishnadevaraya renovated the main eastern gopura, which is 170 feet in height, and it dominates the entire area. This main mahadvara or the gateway with its Dravidian gopura rises in ten diminishing tiers and is famous as 'hiriya gopura', meaning a huge gopura.
This gopura has many stucco figures and decorative elements. The Bhuvaneshwari shrine contains beautifully executed Chalukyan doorway and Chalukyan pillars of the twelfth century A.D.
As this is a living temple, devotees throng the portals of this temple to worship at the shrine of the sacred Virupaksha linga and to see the remnants of the Vijayanagara architecture and sculpture.