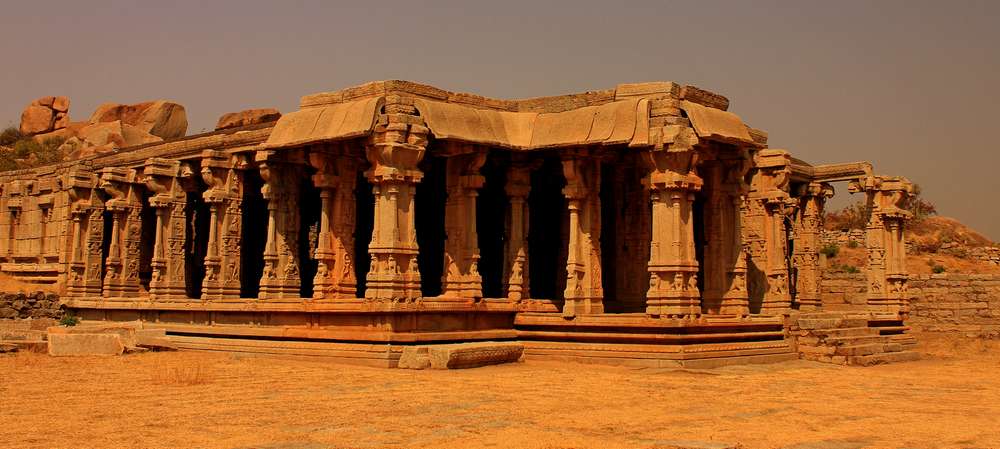 Achyutaraya (1530–42 A.D.) temple complex is an imposing and magnificent cluster of temples in Hampi. However, it is called Achyutaraya Temple, an inscription of 1534 A.D. refers to this as Tiruvengalanatha or Venkatesha temple, and King Achyutaraya built it in 1539 A.D.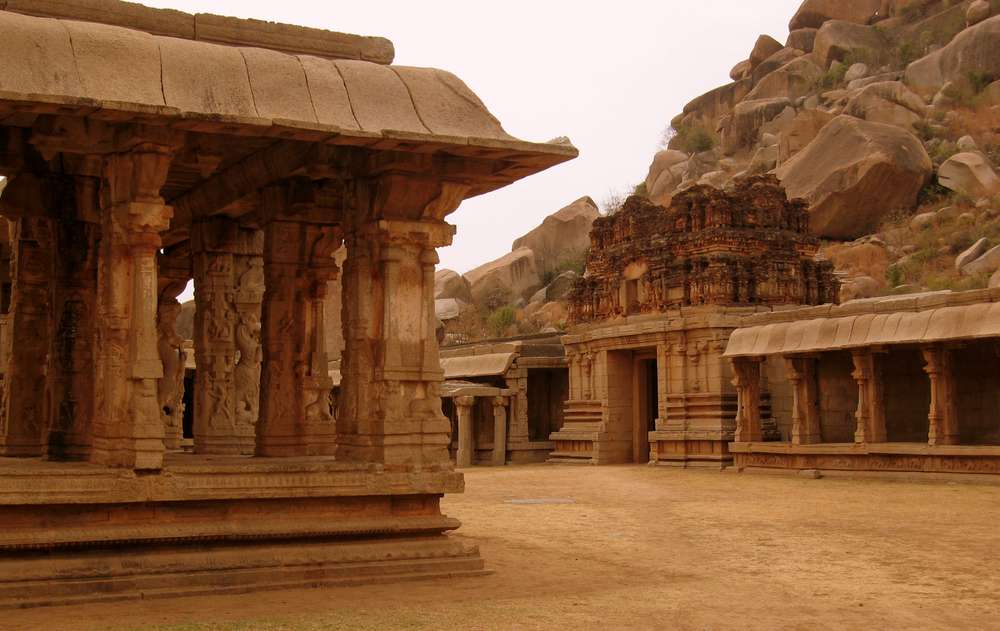 The temple consists of a garbhagriha, antarala, pradakshinapatha, sabhamandapa, mahasabhamandapa, kalyanamandapa, Devi shrine etc. All these are enclosed in two prakaras one within the other.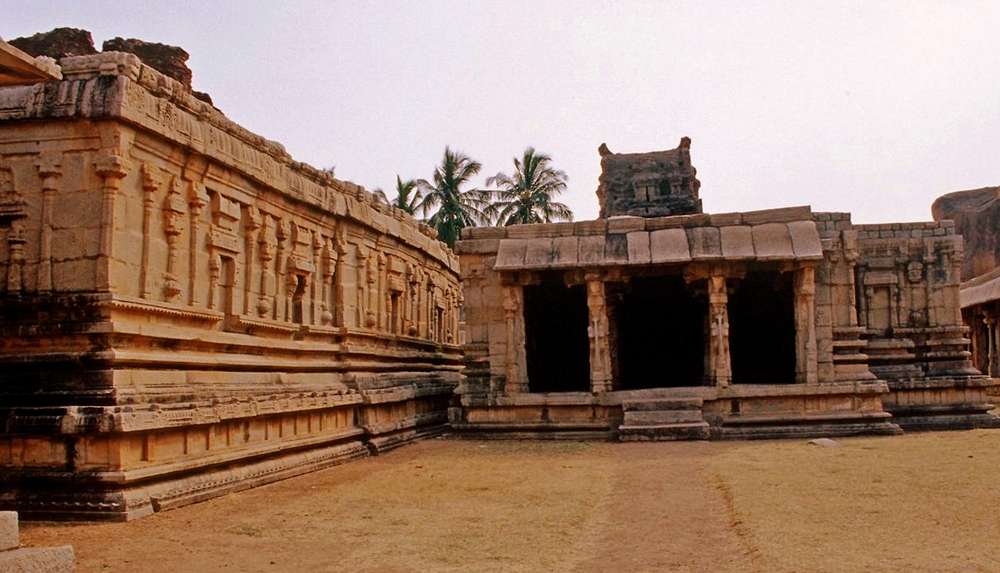 The outer prakara has main gates at northern and western directions, whereas the inner prakara has the gateways at north, east, and west. All these gateways had gopuras, which are in ruined condition now.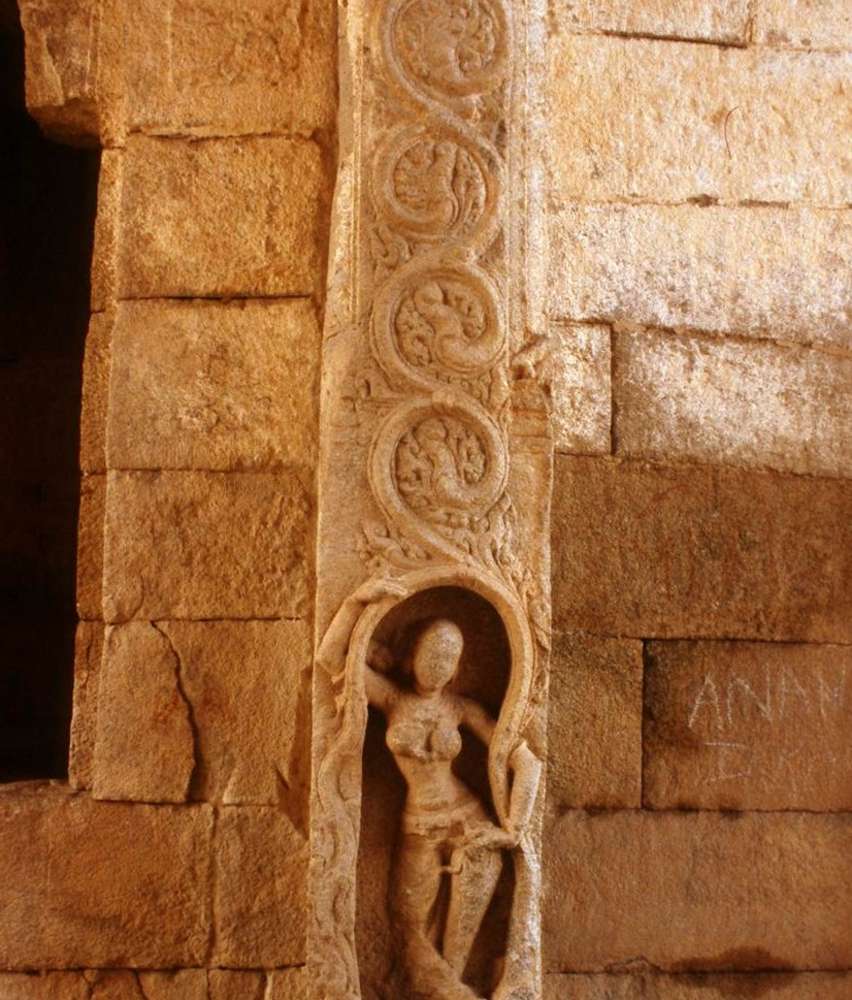 The square garbhagriha, which originally had an image of Lord Venkatesha, is now empty. Its doorway is ornamented and has Vaishnava dvarapalas and Gajalakshmi at the lintel. Above the garbhagriha is a Dravida type sikhara. The square sabhamandapa has four pillars in the middle set on an elevated floor in the centre.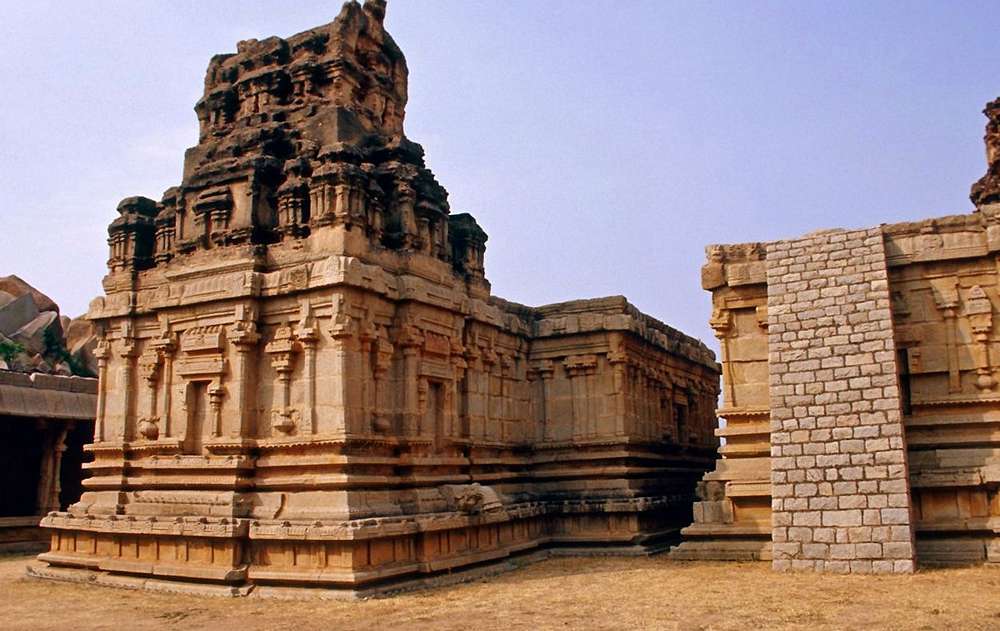 The mahasabhamandapa stands on thirty pillars set in five rows. The pillars exhibit typical Vijayanagara features. To the south-west is the Devi shrine and its garbhagriha is empty now. Its sabhamandapa has a sculpture, which has been identified as that of King Achyutaraya, the builder of this temple.
The sculptures of this temple exhibit good workmanship. The bass-reliefs of combination of bull and elephant arrest our attention. The pillars in general are neatly executed with elegantly carved sculptures of gods and goddesses.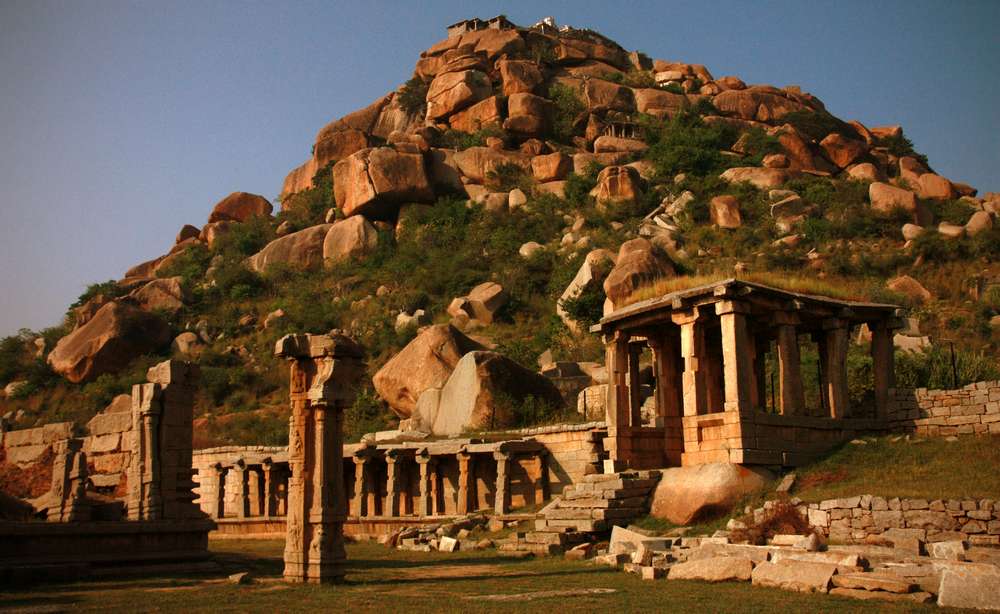 To the west is a large and rectangular kalyanamandapa or marriage pavilion. It has over one hundred pillars with sculptures of Garuda, Hanuman, and Vishnu etc.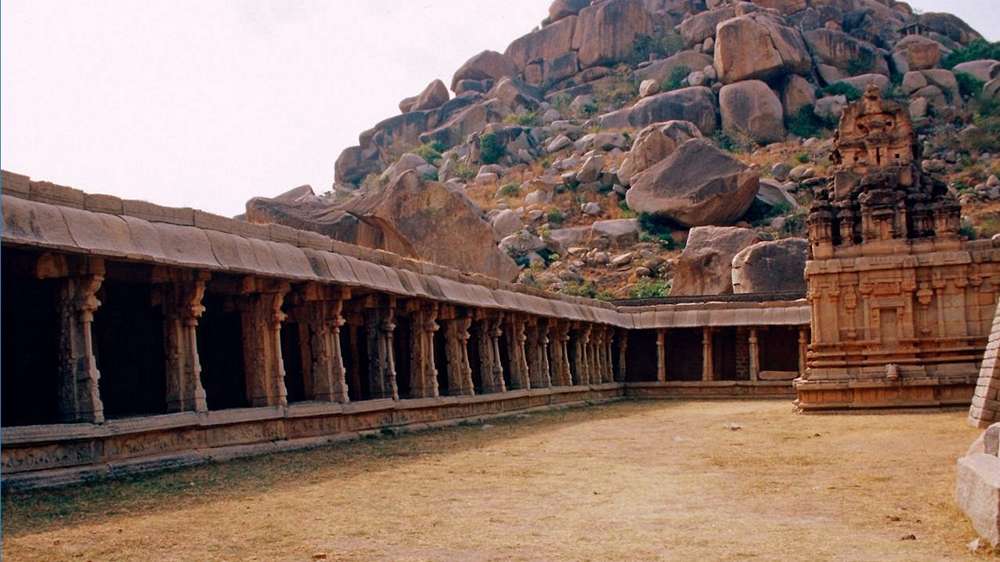 In front of this complex are low-pillared mandapas, which had bazaars, or markets where merchants used to stock in heaps pearls and other precious stones and sell them. Many foreign travelers have graphically described this pearl bazaar the type of which never existed anywhere in the world except Hampi. That was the glory of Vijayanagara.