Hemakuta, literally meaning gold hillock, is one of the most charming hillocks in Hampi. It is dotted by over fifty structures of different types—including temples, mandapas, galleries, and gateways of various dimensions.
Though Hampi itself is characterized as a garden of boulders, the Hemakuta hill takes a major share in this compliment. Every boulder here tells a story of mythological and folk nature and takes the visitor to an era of religion and romance. Shiva and Parvati become closer to the visitor at this hill and it gives a rare experience of unalloyed joy.
Actually, it is a fortified area, which has three entrances in east, north, and south. Originally, some of the temples of this hill were taken to be Jain basadis but now it has been proved beyond doubt that they are Shaiva temples. In fact all the temples of this area are Shaivite ones. Another point of interest is some of these temples were built in the fourteenth century (early Vijayanagara period).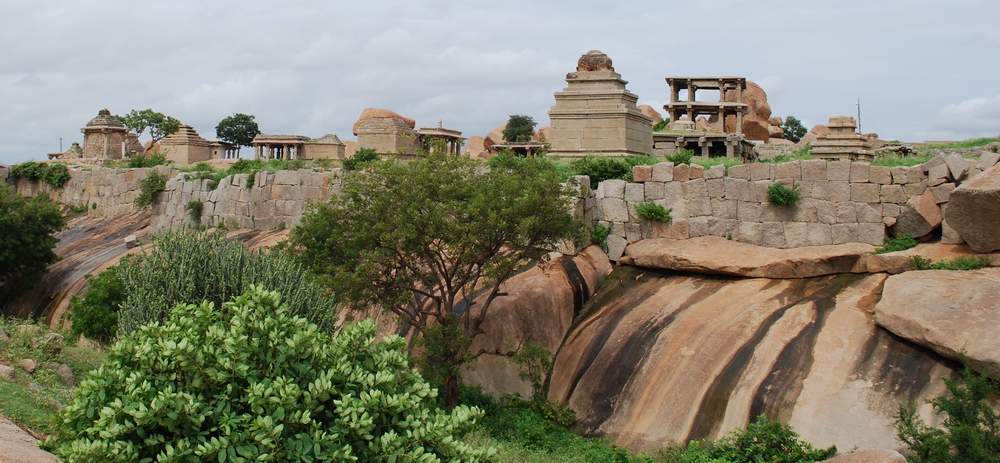 Located to the south of the famous Virupaksha temple, which has one of the tallest gopuras (170 ft), the other temples at Hemakuta are smaller ones and one can easily see a contrast. Thus, there is might and elegance side by side on this hillock.
Another interesting feature of this area is the presence of one celled (ekakuta), double celled (dvikuta) and three celled (trikuta) temples near to each other. These temples though small in dimensions arrest our attention by the northern type (nagara) sikharas almost in a cluster.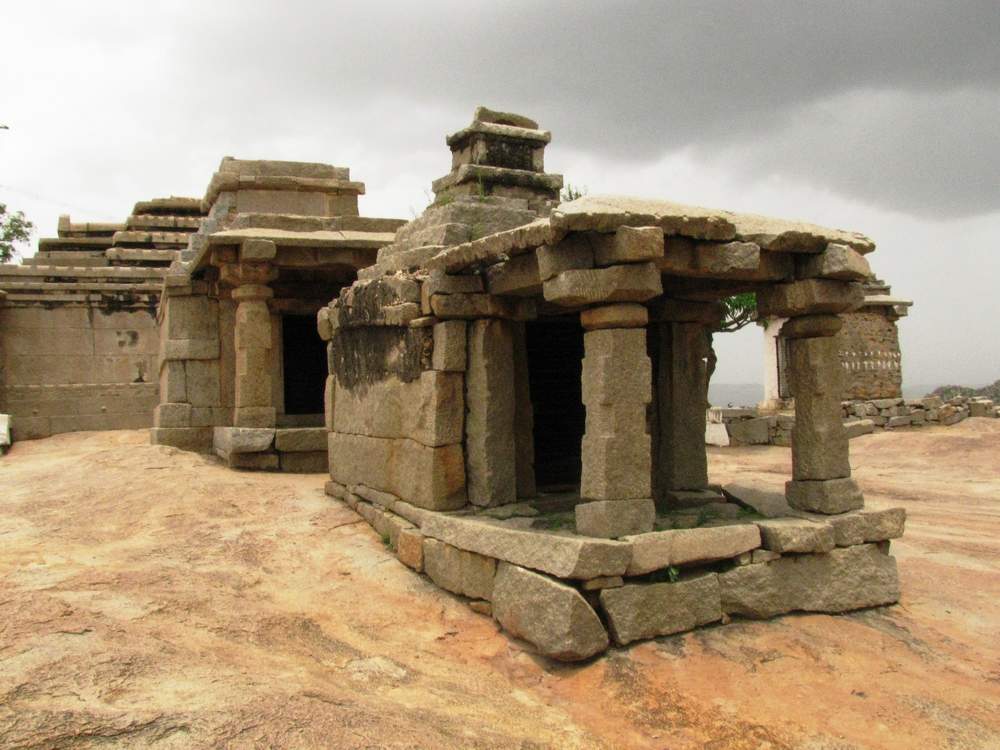 A ekakuta temple has a garbhagriha, antarala and a navaranga. The navaranga has kakshasana (stone bench) on the three sides. It is a granite temple with Kadamba Nagara sikhara.
The twin temple has two garbhagrihas, two antaralas and two navarangas with two entrances. The sikharas belong to a type called Kalinga Nagara. It was built by Kampilaraya of Kummatadurga.
The third temple is a trikuta (three celled) and it was built by Kampilaraya, son of Mummadi Singeya Nayaka. It has three garbhagrihas in three directions, with a common navaranga and a mandapa. Nearby is another trikuta temple also built by Kampilaraya.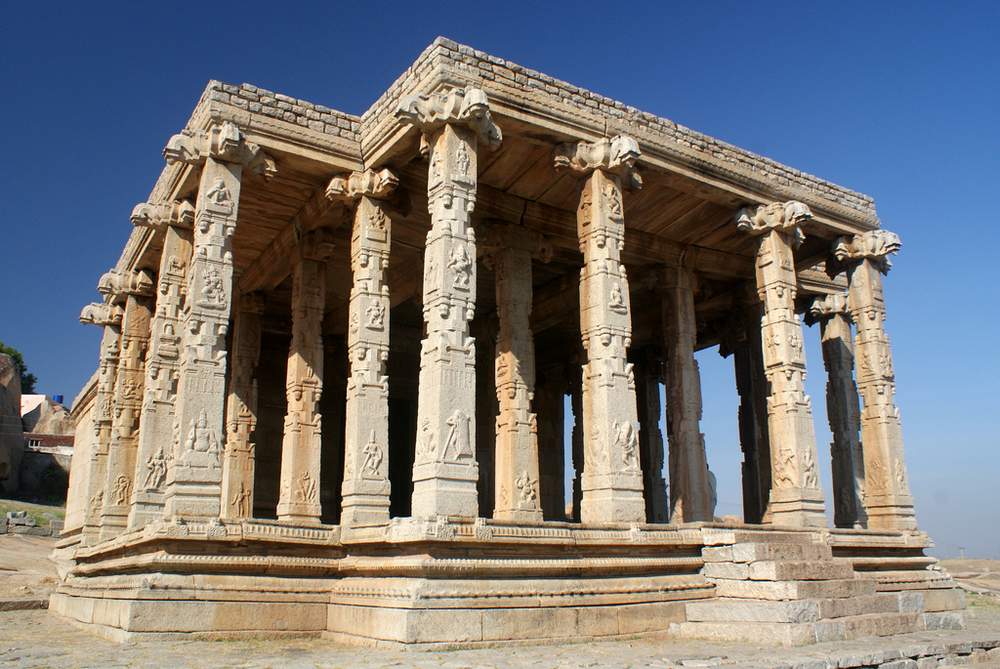 All the garbhagrihas originally had Shivalingas. Thus, the Hemakuta hill presents a panoramic view of Shaiva architecture of a unique type.