De Historiske is a unique membership organization consisting of several of Norway's most delightful hotels and restaurants.
De Historiske's new range of short breaks is a huge success and Norway is more popular as a holiday destination than ever before. Their member-hotels offer unique adventures in Norway. Patrons staying at a number of their hotels, dining in their fabulous restaurants and taking wonderful boat trips can all be part of an amazing package. They offer different packages—each with unique theme—but all have one thing in common—patrons will have an experience of a lifetime.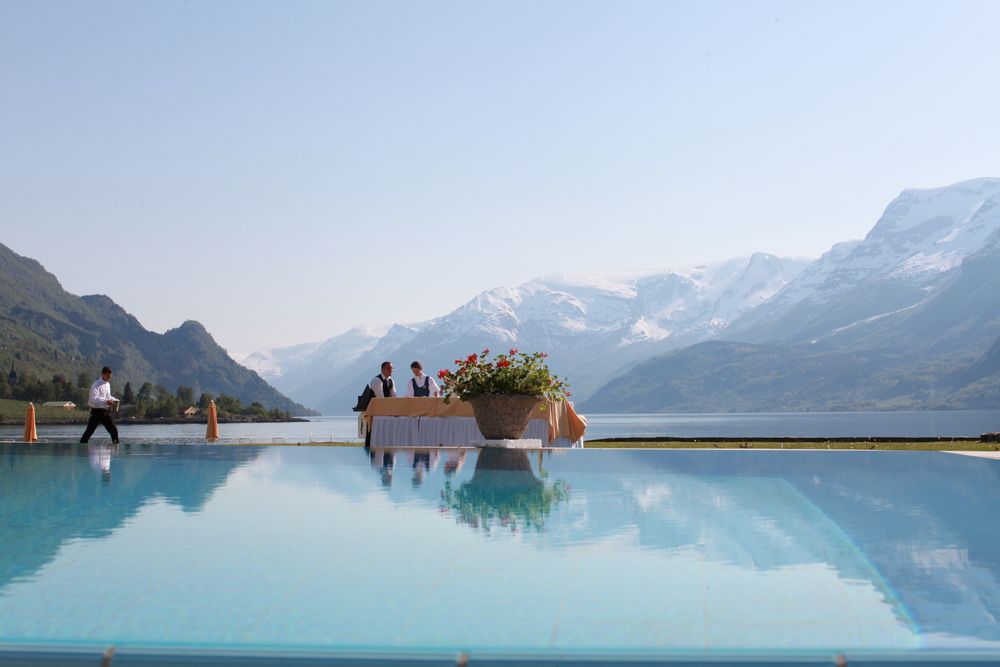 You and Your Loved One Can Really Spoil Yourselves
Two of the most romantic locations for memorable breaks. Enjoy delicious meals in idyllic, peaceful surroundings. This short break starts at Hotell Refsnes Gods, only a stone's throw from the Oslofjord. The hotel has an excellent reputation for delicious dining and well-stocked wine cellars, in addition to the inspirational art adorning its walls. The good life continues in the magnificent natural surroundings of Engo Gard Hotel & Restaurant, with its English conservatory-style heated swimming pool and Jacuzzi for relaxation and pampering.
Take a break from the daily toil and feel the benefits!
With Nature at the Doorstep, Work Becomes the Furthest Thing
Whether you want time to socialize with your friends or enjoy a romantic weekend, you'll find the perfect escape at the hotels' castles, manors, inns and guesthouses. Do you want to enjoy activities while relaxing, or just enjoy the peace? Regardless of the hotel, you can be sure to end up in scenic surroundings, with top restaurants where traditional food meets modern cuisine.

Weddings, Celebrations & Festive Occasions That Deserve Special Surroundings
If you are looking to hold a birthday party in unique surroundings, spend a romantic honeymoon or celebrate an important occasion with a special culinary experience, De Historiske are your natural choice. The genuine atmosphere is the reason why many people choose to celebrate special occasions at De Historiske. De Historiske's surroundings are perfect for creating the relaxed atmosphere that is worthy of an important day—whether a birthday or a wedding day. Celebrations can vary from evening parties to grand events lasting from morning to night. They can also recommend family get-togethers, where the generations meet, in many of Norway's historic picturesque surroundings.