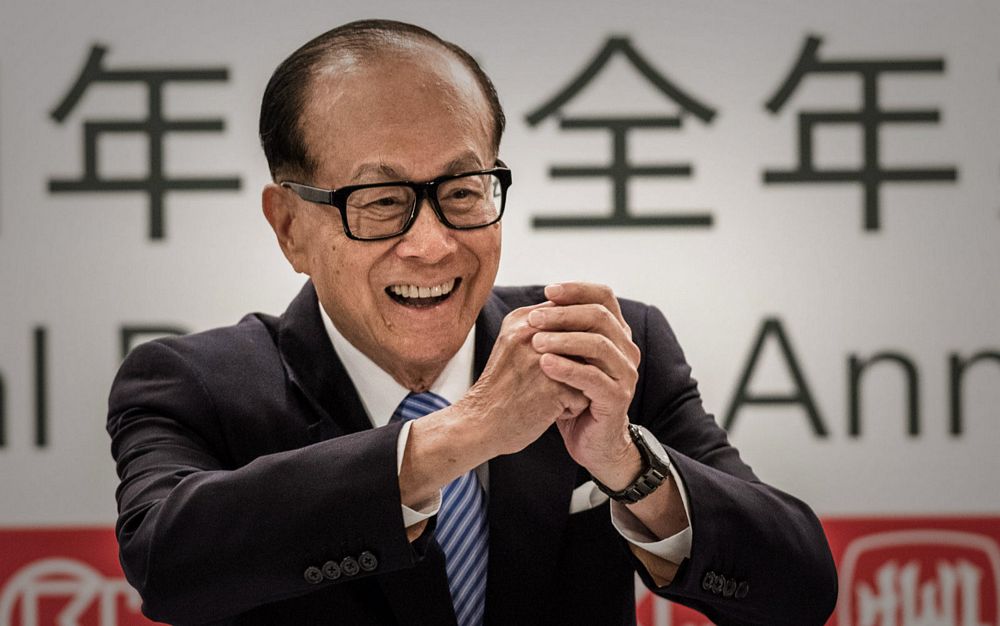 At 88, Li Ka-shing (b. 29-July-1928) is the richest man in Asia, with a networth of almost $35 billion, and one of the most powerful people in the world, but he began life as a impoverished war refugee.
Here is a chronicle of Li's systematic rise from poverty and life as a plastic flower salesman to one of the world's richest individuals with investments in banks, container ports, digital and traditional media, energy, property, and various other businesses.
1928: Born in Chaozhou in China's Guangdong Province to a school-principal father.
1940: With the Japanese invading, his father packs up the family and flees to Hong Kong. Dad dies from tuberculosis two years afterward; at 12 Li joined an uncle's plastic-watch-strap company watch company to help with his household's rent. "The great tug of war and the taste of povert—-they are hardly memories one can forget," Li says.
1950: He quits and starts his own small business making plastic toys, shortly switching to plastic flowers. More than a decade later, riots in Hong Kong push down property values, giving him the chance to buy up commercial real estate on the cheap. As time wore on and the war ended, young Li weighed where his future lay. The Chinese nationalists were finished, he calculated, so he laid business stakes in Hong Kong. With money tight, he skipped movies and shaved his head to extend the time between haircuts, he says. What he didn't forgo was reading–used books, manuals, leftover journals. He credits superior preparation–he was often self-taught–for his gains. When he famously gained a manufacturing foothold with the plastic flowers in the 1950s, he says, he was able to engineer critical molding machinery with an injection process made using a Coca-Cola bottle and a plastic straw, using something he saw in Modern Plastics as a guide.
1972: Li lists his holding company Cheung Kong Ltd., in Hong Kong. Investors can't get enough. The IPO is oversubscribed more than 65-fold.
1978: Li visited China, after Deng Xiaoping's reforms had begun. He later recalled, "I went to see some friends in the guesthouse. They would write notes to me because they were afraid of being eavesdropped on. They had been scared by the Cultural Revolution. Today they can openly criticize the government."
1979: Li becomes the earliest ethnic Chinese to buy a controlling stake in one of the old British trading houses, the then-struggling Hutchinson Whampoa.
1979: Li begins his foray into the port business began, when he bought control of Hutchison Whampoa, a British trading house that had long dominated Hong Kong's economy but had been struggling. One of the assets was a successful container-terminal operation in Hong Kong.
1986: Acquires a controlling stake in Canada's Husky Energy. That investment plus his other assets earn him a spot on Forbes' first ranking of the world's billionaires a year later. "My life has been filled with challenges. But I must say, fortune has indeed bestowed many opportunities."
1990: Less than a year after the bloody Tiananmen Square incident in Beijing, Shanghai's mayor asked Li to invest in its port operations, a congested environment where ships had to wait up to seven days at sea before gaining dock access.
1999: Jackpot! Hutchinson does its biggest deal ever: selling its stake in telecom Orange Plc. to German Mannesmann for nearly $15 billion.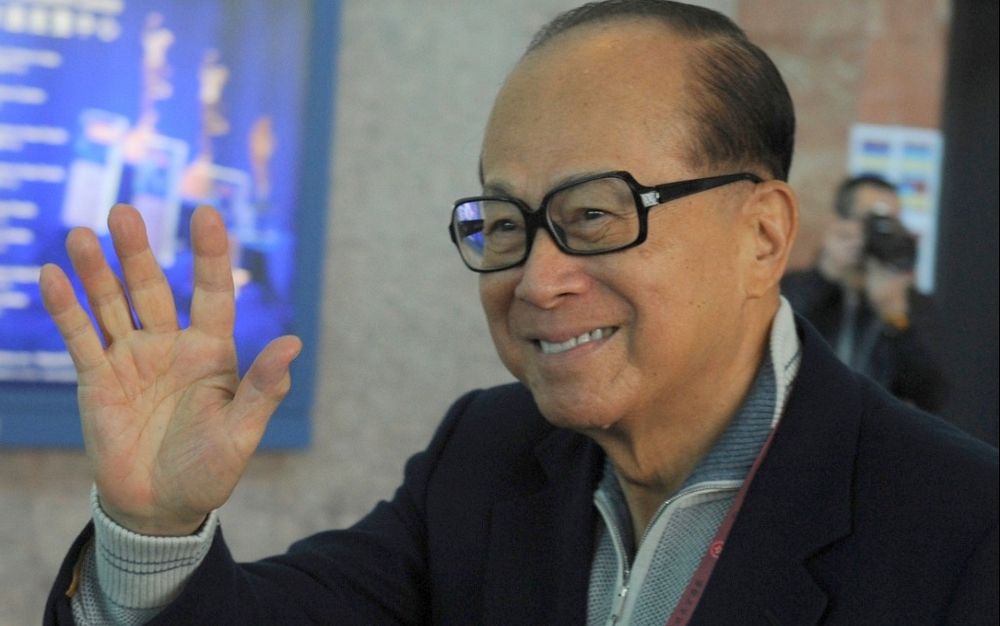 2006: Pledges to bequeath one-third of his wealth to the Li Ka Shing Foundation to support education and health care around the world. "We all know the importance of identifying the right capital investment. Social capital is the key"
2007: Goes with his gut and invests in Facebook within five minutes of hearing the pitch for the fledging business. The social network scores a big valuation ($15 billion) despite scant revenue. "A person investing in technology will feel younger."
2010 to 2014: Li trims some Chinese and Hong Kong investments and looks to Europe instead. In all, his companies spend more than $28 billion buying assets on that continent, including a water company, utility firms, and two mobile phone operators. "Businesspeople in general shouldn't have an overly narrow view of their industry."
2015: Perceiving that more of his attention is directed overseas, the government-controlled media questions his loyalty to greater China. Li issues a three-page response denying the allegations.
Through his publicly listed Hutchison Whampoa and Cheung Kong holdings, Li ka-shing controls more than $60 billion worth of assets in telecommunications, real estate, infrastructure, ports, retailing and manufacturing, energy, and technology.
Recommended Reading