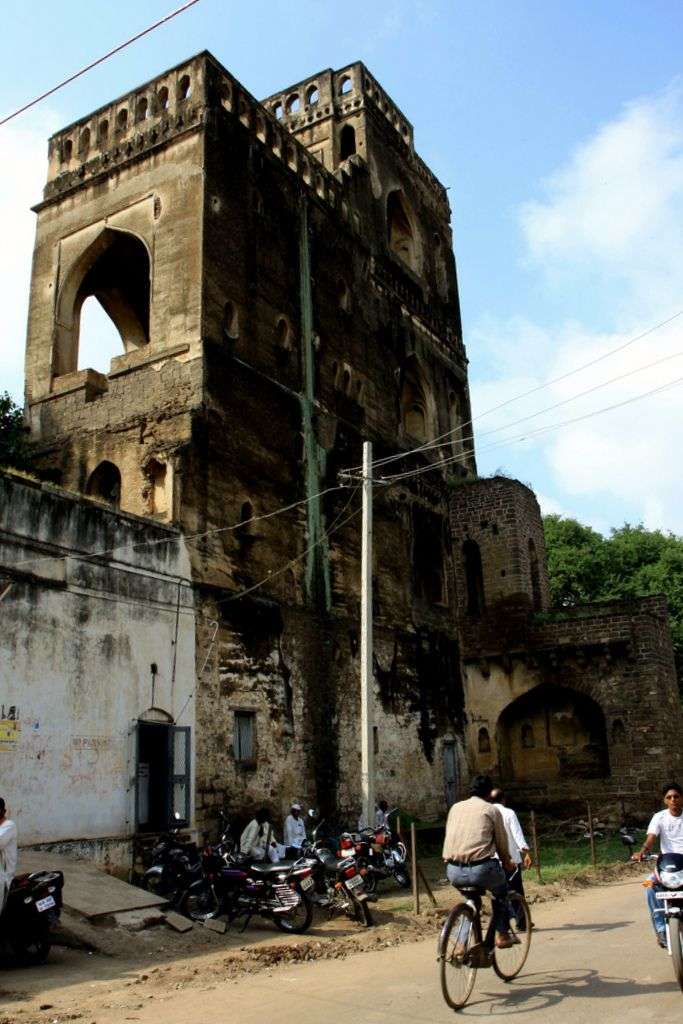 Sath Manzil as the name itself signifies is a seven storied structure and in this case a palace. It was built by Ibrahim Adil Shah II, one of the greatest rulers of the Adil Shahi dynasty in 1583 CE. Actually, Ibrahim II is better known for his massive creation of Gol Gumbaz in Bijapur.
Sath Manzil stands near Gagan Mahal to the southwest of the latter, and enclosing a vast quadrangle known as granary. Though named Sath Manzil, today it is a structure of five stories only with a height of about 97 ft. There is a narrow staircase which connected the fifth story to the sixth which does not exist now. In the same manner, there should have been a still smaller connection between sixth and seventh and this justifies the name Sath Manzil. Ibrahim was not satisfied by the previously built Gagan Mahal that was both a palace and a durbar hall. Hence, Ibrahim II planned exclusively a palace in keeping with his status. Naturally seven storied building did not exist in Bijapur and hence Ibrahim thought of building a seven storied palace.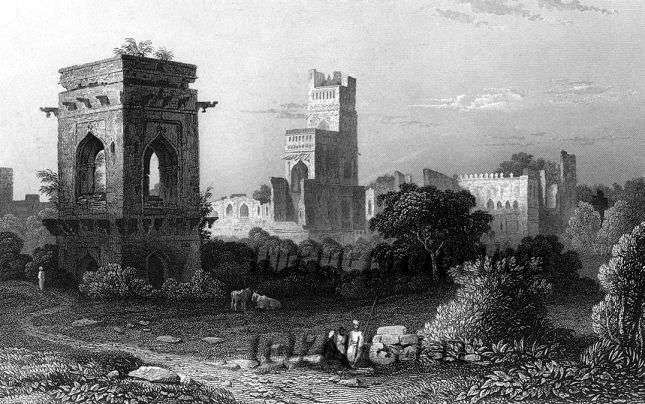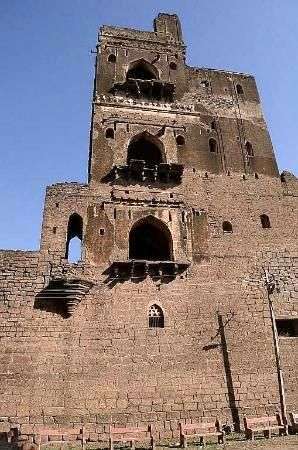 Sath Manzil palace was far more extensive than it is today. Therefore, what we see today is only a partial palace and the remaining parts have been destroyed. The Chini Mahal or Faroukh Mahal, which is close by, formed a part of the original palace. A passage along the terrace above the range of rooms on the west side of the quadrangle connected the Chini Mahal. The building was specially erected for pleasure and royal bath as can be understood from the frequent occurrence of ornamental baths and cisterns in various rooms. They are all connected by the water pipes laid from story to story through masonry. Thus, this lavish distribution of water pipes and bathing cisterns is a unique feature of this building.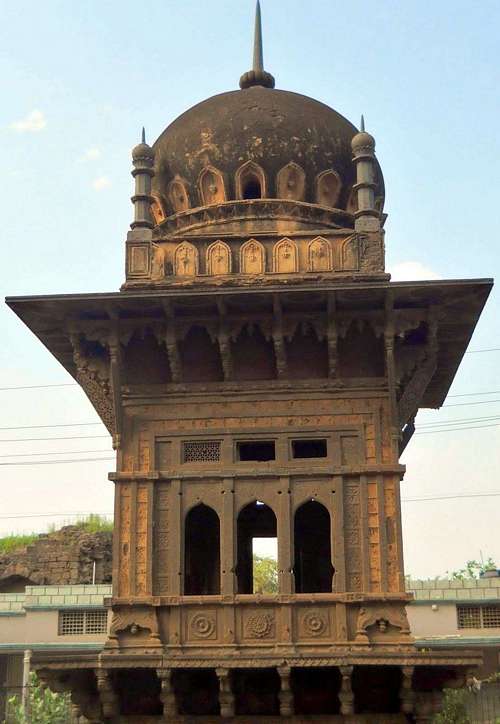 Water cisterns are found on all the stories of this building. The walls of these bathrooms were painted with human figures and others decorative motifs. The walls were also gilded beautifully and luxuriously. Another noteworthy feature of this beautiful building is the extensive use of wood as in the case of pillars, window frames, window screens, and brackets. There is another building called Jal Mandir or Water pavilion, which originally formed a part of this grand palace. It also had floorings decorated with colored tiles of different designs. Thus, Sath Manzil is famous for luxurious living of the royal family of the Adil Shahi dynasty. Such buildings are rare.