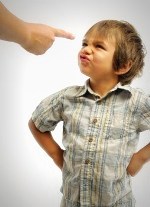 In the day-to-day rush to get things done, recognizing employees takes a backseat to everything else managers have on their plates. However, praise is important.
A study by Wichita State University found that praise and commendation by a boss is a very strong motivator. The survey also found that nearly three fifths of employees do not receive any form of recognition or appreciation on a regular basis from their supervisors.
Some managers are quick to criticize employees for their mistakes. That employees will be motivated because of the repulsiveness of the criticism and change their behaviors is an absurd notion. For this reason, criticism is very counterproductive. Managers unfortunately do not realize that criticism only motivates employees to do anything to avoid criticism and not focus on doing a better job.
The best managers hit upon creative ways to delivering well-timed, sincere praise to employees who do well. Here is what you can learn from them:
The most effective praise is well timed. Good managers praise their employees as soon as the employee displays the desired behavior.
Praise is effective only when it is genuine and heartfelt.
Managers that excel at recognizing their employees are very specific in their praise. They avoid generalities and discuss identifiable achievements of their employees in such a way that the desired behaviors are reiterated.