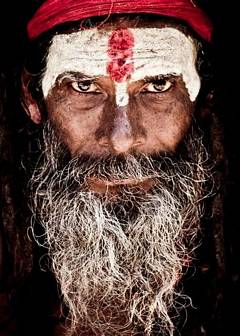 The realization of a Zen koan includes a somatic (non-verbal) constituent with variable levels of cognition, and occasionally the understanding includes some emotional aspects. Although the realization includes one or more of these three constituents, no single one of the three is essential to the experience of insight. That's the kind of role model who embodies the warrior commitment.
Making time for friendship to develop—persevering with the challenges that relationship inevitably brings—respects the value that community plays on our path. These two lines are speaking of the limitlessness of space. But if we fail to optically discern that a merely conventional, superficial purification is very much homogeneous to groping in the dark without the erudition of the import of ease, our spiritual horizon will draw itself within narrow limits like a snail retiring within the shell, and we may lose our pristine, intrinsic, spontaneous liberation and tranquility, which belong to the mind by its own constitution. As opposed to the pure fruition, approach where it is said that primordially here is nothing to purify. We may put ourselves under a nonessential yoke, moving only within a prescribed circle.
There is a paradox here: a universal orientation and an appropriation of the essence of our particular Zen traditions. As perception is free from conception, it is unconfused.
Zen Koan: "Not Far from Buddhahood" Parable
A university student while visiting Gasan asked him: "Have you ever read the Christian Bible?"
"No, read it to me," said Gasan.
The student opened the Bible and read from St. Matthew: "And why take ye thought for rainment? Consider the lilies of the field, how they grow. They toil not, neither do they spin, and yet I say unto you that even Solomon in all his glory was not arrayed like one of these… Take therefore no thought for the morrow, for the morrow shall take thought for the things of itself."
Gasan said: "Whoever uttered those words I consider an enlightened man."
The student continued reading: "Ask and it shall be given you, seek and ye shall find, knock and it shall be opened unto you. For everyone that asketh receiveth, and he that seeketh findeth, and to him that knocketh, it shall be opened."
Gasan remarked: "That is excellent. Whoever said that is not far from Buddhahood."
Buddhist Insight on Reality, Practice, and Path
In Zen Buddhism, if one is to do well, it must be done in the minute particulars. It's true about jobs too; there is not the perfect job. That is how one should think about reality. The flower engagement has no form in practice and path. This set of strategies, if it's too strong, you can rather cool it out a little by raising energy when you feel yourself being too sleepy or dull, or by working with mercy when the anger is too strong to just witness. The American Buddhist author Claude Whitmyer writes in Mindfulness and Meaningful Work,
All of us are apprenticed to the same teacher that the religious institutions originally worked with: reality. Reality-insight says get a sense of immediate politics and history, get control of your own time; master the twenty four hours. Do it well, without self-pity. It is as hard to get the children herded into the car pool and down the road to the bus as it is to chant sutras in the Buddha-hall on a cold morning. One move is not better than the other, each can be quite boring, and they both have the virtuous quality of repetition. Repetition and ritual and their good results come in many forms. Changing the filter, wiping noses, going to meetings, picking up around the house, washing dishes, checking the dipstick – don't let yourself think these are distracting you from your more serious pursuits. Such a round of chores is not a set of difficulties we hope to escape from so that we may do our 'practice' which will put us on a 'path' – it is our path.