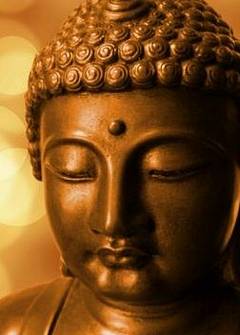 As access to the unconscious is important in many psychological domains, our data are potentially highly relevant in a wide array of areas. When you are thwarted, it is your own attitude that is out of order. It is not that the Buddha wants to save sentient beings. Afterwards, they opiate to return to it in each cogitation.
Conversely, the capacity of the unconscious mind is, presumably, vast. Several different things can be accessible or temporarily primed at the same time. When the method and experiences are no longer necessary to you, you will have returned to the source. However, in the course of practice it is compulsory to first get to the one. Even before attaining the Buddhist Way, practitioners should train themselves in the proper attitudes of one who is already enlightened.
When you have mindfulness, when you have enough courage to go back to yourself and embrace the suffering in you, you learn a lot. The beauty of the object did not radiate out any more, for the reason that it was surrounded by so many other beautiful things. Following on from interdependence there is also the question of our perception of reality in terms of our feelings of being separated from everything else and our consequent clinging to desire and aversion.
Zen Koan: "Announcement" Parable
Tanzan wrote sixty postal cards on the last day of his life, and asked an attendent to mail them. Then he passed away.
The cards read:
I am departing from this world.
This is my last announcement.
Tanzan
July 27, 1892
Buddhist Insight on War Begins When We Harden Our Hearts
The innate state of the mind is neither happiness nor unhappiness. Those who sow the seed of unhappiness, of pain and suffering, will certainly have to reap a full-grown crop of the same in the future. War begins when we harden our hearts. That seems to be the basic point. Many raise fortifications because such a path seems easier. Begin to be aware of that and notice just what's there. The American Tibetan Buddhist nun Pema Chodron writes in Practicing Peace in Times of War,
This is a familiar scenario in our homes, in our workplaces, in our communities, even when we're just driving our cars. We're just driving along and someone cuts in front of us and then what? Well, we don't like it, so we roll down the window and scream at them.

War begins when we harden our hearts, and we harden them easily—in minor ways and then in quite serious, major ways, such as hatred and prejudice—whenever we feel uncomfortable. It's so sad, really, because our motivation in hardening our hearts is to find some kind of ease, some kind of freedom from the distress that we're feeling.