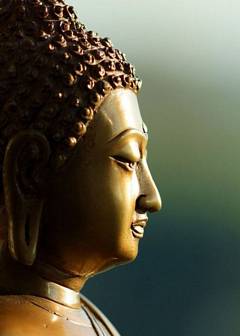 Our struggle is obligatory, but it is eventually just our inclination to be present that counts and that this is the true effort of the way. Glad to know that you have time to meditate. In a country like America, where people can do so many things, and where there are so many distractions, to meditate is not easy. One gets older doing this and that, finding no real satisfaction in anything. Coming to accept that there is nothing wrong with me has been a very important part of growing up.
How can one be certain that there was a Teacher known as the Buddha? We present everything to the object of our surrendering. The basic act of surrender does not involve the worship of an external power. Rather it means working together with inspiration, so that one becomes an open vessel into which knowledge can be poured. You may feel liberated. If you do this, you are grasping the false. For instance, suppose you endeavor to clear a blocked pipe by pushing another object into it.
You can see the tip of each blade of grass and the outline of every leaf. The person who is seeking to attain is separate from the attainment, the object of his search. All of your actions will boomerang back to you and you will have to take the consequences.
Zen Koan: "Joshu's Zen" Parable
Joshu began the study of Zen when he was sixty years old and continued until he was eighty, when he realized Zen.
He taught from the age of eighty until he was one hundred and twenty.
A student once asked him: "If I haven't anything in my mind, what shall I do?"
Joshu replied: "Throw it out."
"But if I haven't anything, how can I throw it out?" continued the questioner.
"Well," said Joshu, "then carry it out."
Buddhist Insight on Being With Disappointment
Wisdom is also this development of patience, love, or constancy that you go through so many cycles. Unfortunately, the truth dealt with by science is only a partial one. By looking for complexities of developing and perfecting within the primordial unstructured presence of the nature and disenchantment, the essence without accepting and rejecting will not be seen. The American Zen teacher Charlotte Joko Beck writes in Nothing Special: Living Zen,
When we refuse to work with our disappointment, we break the Precepts: rather than experience the disappointment, we resort to anger, greed, gossip, criticism. Yet it's the moment of being that disappointment which is fruitful; and, if we are not willing to do that, at least we should notice that we are not willing. The moment of disappointment in life is an incomparable gift that we receive many times a day if we're alert. This gift is always present in anyone's life, the moment when "It's not the way I want it."