Though Mysore has been a stronghold of traditional Hinduism from time immemorial, it has been famous for the harmonious coexistence of other religions also. This is testified to by many churches and mosques, which have been serving the cause of religion of their followers without any hindrance. Saint Philomena's Church on the Ashoka Road (and practically at the entrance of Mysore coming from Bangalore) is a testimony for the religious tolerance of the people of Mysore.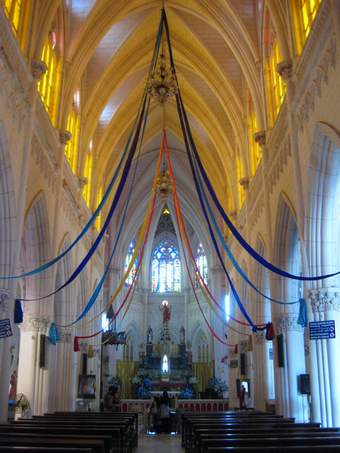 There was a church known as Saint Joseph's church built in 1840 and it was reconstructed and was renamed as Saint Joseph and Saint Philomena's cathedral. It is said that Sri Thamboo Chetty, the then Dewan of Mysore in one of his visits had brought a piece of bone and drapery of the famous religious savant from Magnano in France from Peter Pisani, Apostolic Delegate of the East Indies and he wanted to consecrate them in a suitable church for this purpose.
The cathedral was designed by French architects and its foundation was laid by the then Maharaja Krishnaraja Wadeyar II in 1933. This church is modelled on Saint Patrick's Cathedral in New York and the Gothic Church at Cologne in Germany.
Unique Architectural Style with Some Greek Features
The most attractive part of this edifice is the two tall imposing pointed towers at the facade itself. The two towers rise to a height of 165 ft. The elegance of this structure is enhanced by miniature pointed towers at different points, adding further height to the cathedral.
The vertically fashioned tall windows at regular intervals add a great charm. The pointed triangular gothic motifs at different places is another attraction.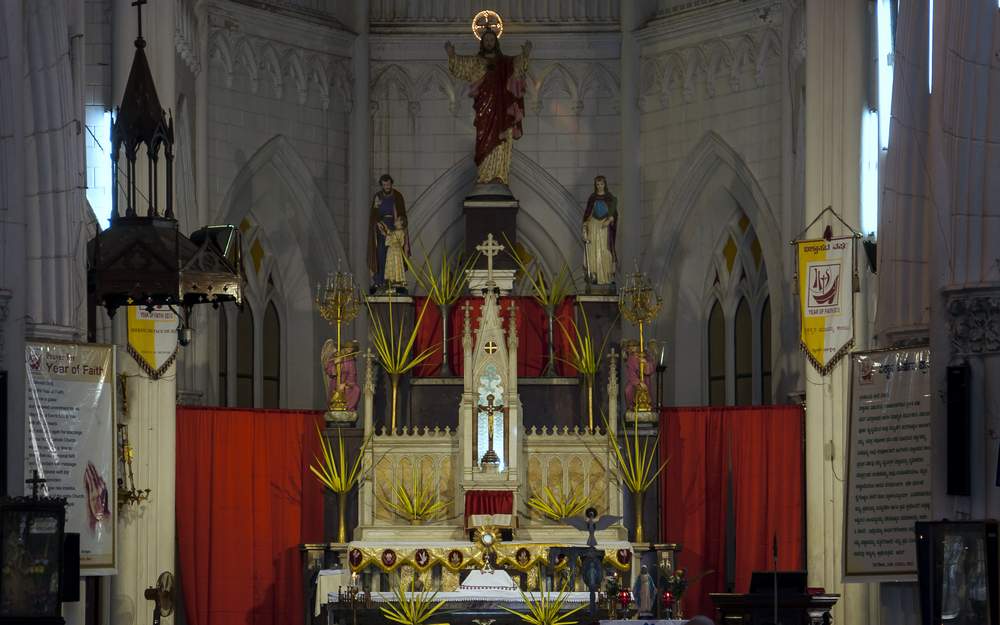 The church has a crypt in which is a statue of Saint Philomena in a catacomb-like cell. A piece of her bone is preserved at the center of a beautiful shield. There is also a piece of her drapery. Hence, this is important to Roman Catholics.
The interior of the cathedral is decorated with attractive colonnades and glass paintings made in France. Particularly noteworthy are the paintings of crucification of Christ and John baptizing Christ. The annual Saint Philomena's feast is held in this cathedral. Large numbers of Roman Catholic devotees visit this sacred cathedral.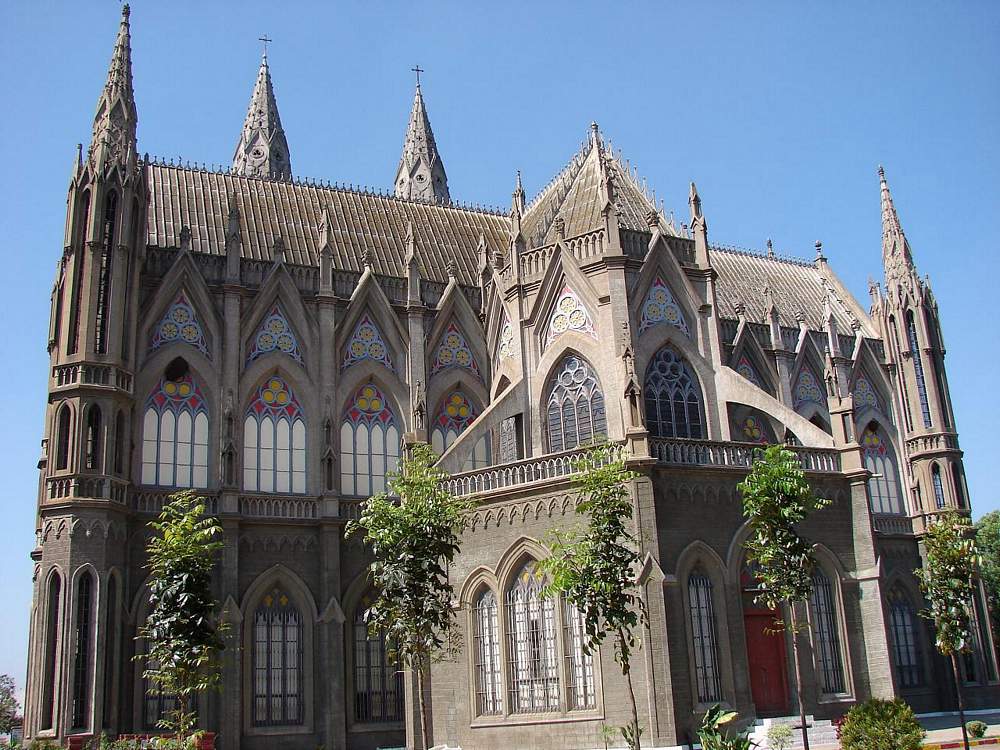 Hundreds of tourists of all religions to Mysore visit this cathedral daily to see the lofty and beautiful, tall and imposing towers and the architecture of a rare type not generally seen in many areas of this country.