Most companies have precise corporate values, usually containing strong positive cultures and corporate philosophies. Corporate values can help companies engage consumers and employees. It is a company's values that help bring about the kind of business behavior that the company needs to achieve it's strategic and operative objectives.
Organizational changes—especially those are strategic—require a completely new array of attitudes, behaviors, and mindsets. The attitude of compliance—doing what's been told—cannot bring about widespread organizational progress. To enable employees to assume responsibility, implement initiative and be directly accountable for the organization's success, they need to be continuously reminded of corporate values. Far from mere words on a piece of paper, companies expect employees understand that "living our values" as part of the fundamental performance objectives for employees. Top performers intentionally connect values and operations and their management practices are effective in fostering values that bear influence on their performance assessment.
GE Corporate Values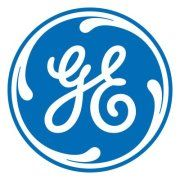 During the Jack Welch era, when General Electric (GE) first started considering assembling a list of core values that would set GE apart from the completion, over 5,000 employees who took training at GE's famed Crotonville training center hammered out a values statement over a three-year period as part of their training classes. These values were so important to the company that General Electric put them on laminated cards that employees were required to carry with their identification badges.
All of us … always with unyielding integrity …

Are passionately focused on driving customer success
Live Six Sigma Quality … ensure that the customer is always its first beneficiary … and use it to accelerate growth
Insist on excellence and are intolerant of bureaucracy
Act in a boundaryless fashion … always search for and apply the best ideas regardless of their source
Prize global intellectual capital and the people that provide it … build diverse teams to maximize it
See change for the growth opportunities it brings … e.g., digitization
Create a clear, simple, customer-centered vision … and continually renew and refresh its execution
Create an environment of "stretch," excitement, informality and trust … reward improvements … and celebrate results
Demonstrate … always with infectious enthusiasm for the customer … the "4-Es" of GE leadership: the personal Energy to welcome and deal with the speed of change … the ability to create an atmosphere that Energizes others … the Edge to make difficult decisions … and the ability to consistently Execute
GE Corporate Values, Version 2007