During his adored tenure as Chairman and CEO of General Electric, Jack Welch created a strategy development framework that was implemented across the vast organization. managers across General Electric used the winning corporate strategy model to gauge their businesses and make decisions about where to go next.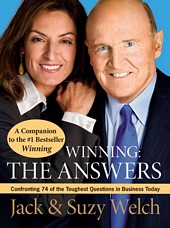 Jack Welch advocated that strategy is not something that should be left to the management and strategy consultants. He called strategy "a living, breathing, totally dynamic game." In his book "Winning" (with wife Suzy Welch,) Jack Welch declares the key to success is to "pick a general direction and implement like hell."
For Jack Welch, strategy was a "killer idea" or a "winning value proposition" that can provide any organization a general direction for durable competitive advantage. He described strategy as a living, breathing story about how your organization is going to win. In this pursuit, strategy should be a tool, that is agile and can change over time, but it is not arbitrary or indiscriminate.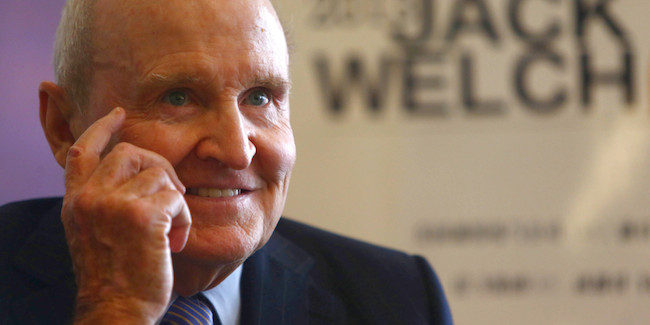 Jack Welch's Questions for Strategy Planning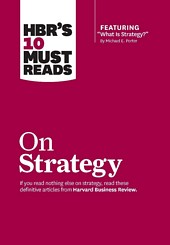 Conceptualizing and developing a successful business strategy lies not in having all the right answers, but rather in asking the right questions. Creating a winning corporate strategy is the process of asking (and answering) the question of what needs to change and why? Jack Welch proposes a rapid, practical questioning procedure to come up with a winning corporate strategy by probing for answers to five key questions:
What does the competitive playing field look like?
What have our competitors been up to lately?
What have we done lately?
What future events or possible changes keep us up at night with worry?
And, given all that, what's our winning move?
Theme 1: What the Playing Field Looks Like Now
Who are the competitors in this business, large and small, new and old?
Who has what share, globally and in each market? Where do we fit in?
What are the characteristics of this business? Is it commodity or high value or somewhere in between? Is it long cycle or short? Where is it on the growth curve? What are the drivers of profitability?
What are the strengths and weaknesses of each competitor? How good are its products? How much does each one spend on R&D? How big is each sales force? How performance-driven is each culture?
Who are this business's main customers, and how do they buy?
Theme 2: What the Competition Has Been Up To
What has each competitor done in the past year to change the playing field?
Has anyone introduced game-changing new products, new technologies, or a new distribution channel?
Are there any new entrants, and what have they been up to in the past year?
Theme 3: What You've Been Up To
What have you done in the past year to change the competitive playing field?
Have you bought a company, introduced a new product, stolen a competitor's key salesperson, or licensed a new technology from a startup?
Have you lost any competitive advantages that you once had—a great salesperson, a special product, a proprietary technology?
Theme 4: What's Around the Corner?
What scares you most in the year ahead—what one or two things could a competitor do to nail you?
What new products or technologies could your competitors launch that might change the game?
What M&A deals would knock you off your feet?
Theme 5: What's Your Winning Move?
What can you do to change the playing field—is it an acquisition, a new product, globalization?
What can you do to make customers stick to you more than ever before and more than to anyone else?

Strategy Questions for Global Competition for Resources and Market-Access
In the context of global completion, both for resources and access to markets, leaders need to identify factors and attributes that will shape the future of globalization. Such a framework should provide guidance to those who will make, influence, and predict decisions about the global economic structure and develop a game plan to succeed in an increasingly global environment. Here are Jack Welch's five strategy questions modified for the global nature of business.
What does your global competition look like over the next several years?
What have your competitors done in the last three years to upset these global dynamics?
What have you done to them in the last three years to affect those dynamics?
How might your competitor attack you in the future?
What are your plans to leapfrog the competition?
Applying a strategy-development framework can help companies focus their activities and goals in ways that are more efficient and lead to a more powerful approach to growing their business. The framework helps analyze the dynamics of the current line of attack, reveal the forces currently influencing the global competition. The framework works by, in part, by recognizing that the strategy must not only be understood by everyone in the organization, but must be acted on by everyone.
Recommended Reading: Best Books for Strategy Planning
Recommended Reading: Best Books on and by Jack Welch