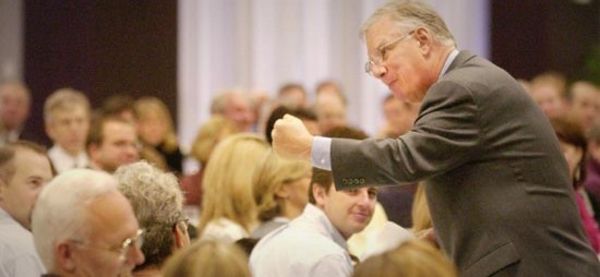 To grow, companies need to escape of the vicious cycle of competitive benchmarking, replication, imitation that's so much in vogue today. A company cannot simply be remarkable by following some other remarkable business.
Here is a classic video of Management Guru Tom Peters discussing the pointless exercise of benchmarking:
I hate Benchmarking! Benchmarking is Stupid! Why is it stupid? Because we pick the current industry leader and then we launch a five year program, the goal of which is to be as good as whoever was best five years ago, five years from now. Which to me is not an Olympian aspiration.
Clearly, there is no tangible benefit from attempting to imitate another business that has excelled at something. If a business pursues the leading benchmark, the company will forever be a follower. In addition, the uniqueness of the product or service or process will no longer be as unique once many achieve it.
Successful leaders don't seek to learn from the "best in class" in their field. They seek to learn from companies outside their field as a way to innovate.