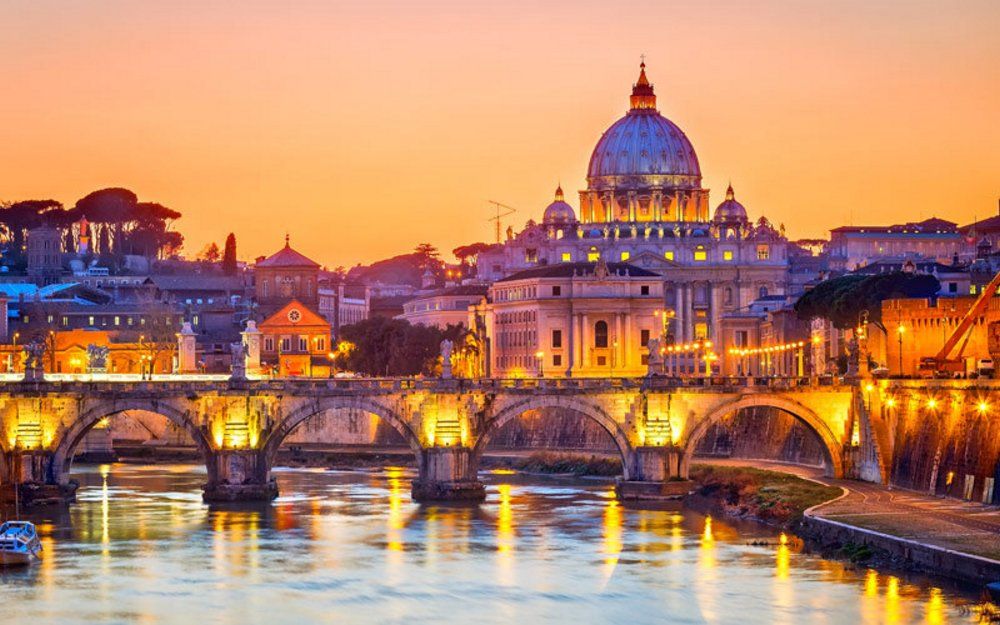 During the day, Rome is a very busy modern city of two and a half million people and people are going about their business—they are crowding onto the buses, they are trying to hail a taxi, there speeding like heck through traffic—and it really can be very exhausting.
When the sun goes down, the entire character changes and it's not just for tourists but for the people there and this is what they live for in Rome. To be able to come out and socialize and everything becomes more relaxed and people's attitude changes. For them, the and evening is not "I'm going to rush here to this concert" and "I'm going to rush there to get dinner" and "I'm going to grab something to go" the way many Americans would do—instead it's settling down into this easy rhythm of life and seeing what's going to happen next.
Think about to the traditional Roman siesta. People will take their large meal in the afternoon and maybe even sit down and take a little nap or watch a little TV for 20 minutes or something—all in order to recharge their batteries so that they can come out at night and that's when they really live and that's what tourist should also do. Take a little break from your sightseeing in the heat of the mid-afternoon, take your little siesta, and gear up for the wonder of Roman nighttime.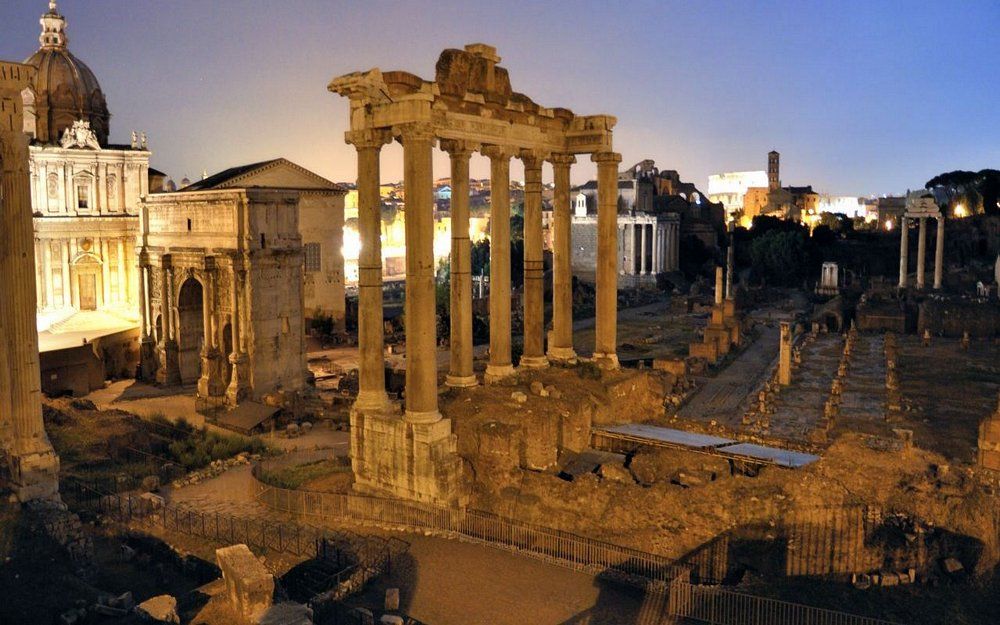 Archaeologist's Rome by Day and the Romantic Rome by Night
Get ready for the transformation of Roman grandiosity to Italian intimacy. What makes an intimate Rome easier is the way the city is lit at night. It was a deliberate choice on the part of the city administration not to have this neon glare that sort of flattens everything and makes everything look the same, but to have these very soft orange lights that are supposed to imitate the light of a torches in the past. So when you stroll through the city at night you can't see everything together from afar. You have to discover it closely as you get to it. All this affords a gradual intimate look that you'll really love and also makes you imagine the city in the evening.
There is an interesting distinction—there's the grand Rome and then there's the intimate Rome. By day it really is the grand Rome with icons such as the great Roman monuments, the Coliseum, and Pantheon. But really that the night-time Rome is the small, medieval lanes the people walk through. By day it's the archaeologist's Rome and by night is the romantic Rome.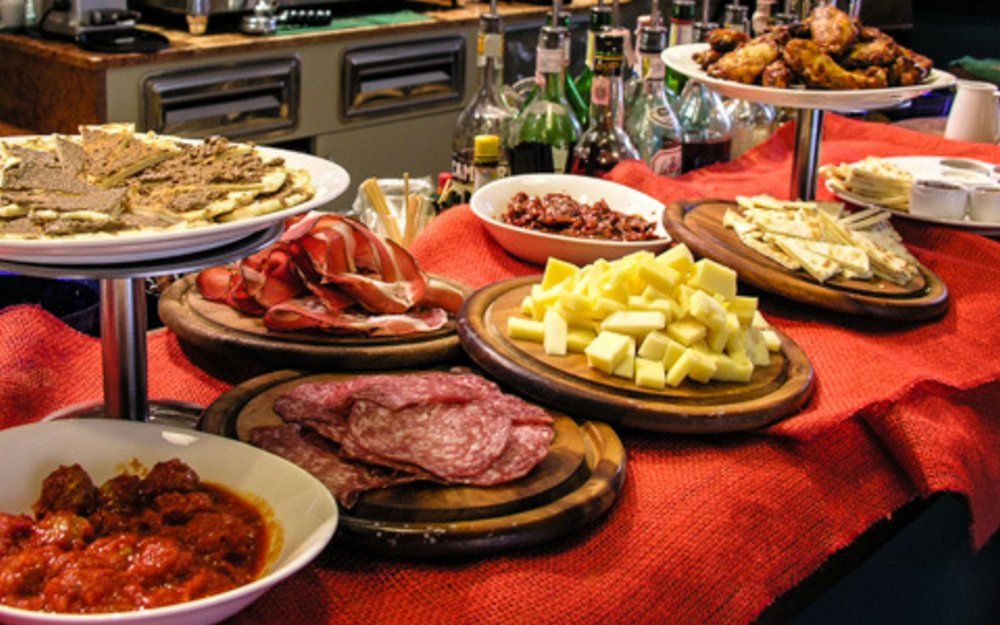 The Aperitivo Culture
Even if you're not a type of person that likes a cocktail before dinner, have a drink on a piece of expensive real estate, enjoy the little munchies surrounded by local people doing exactly that. If you're in the mood to splurge, join in a rooftop bar at a hotel downtown, or just have an aperitivo on one of the squares. Then have dinner, skip dessert, take an after-dinner stroll with gelato.
A wonderful Roman night is all about the pace of things. Romans don't try to fit in like dinner and a show … it just kind of dinner. You linger over each course because the meal becomes the evening's entertainment itself and the Romans love to dress up to go out to meet their friends, sit at a little cafe or restaurant with rickety tables and traffic roaring past them. It's that little slice of intimacy where they can then get into that pace of life and that rhythm of life where each course becomes a new magical thing. Don't be a traveler who wants to keep it moving.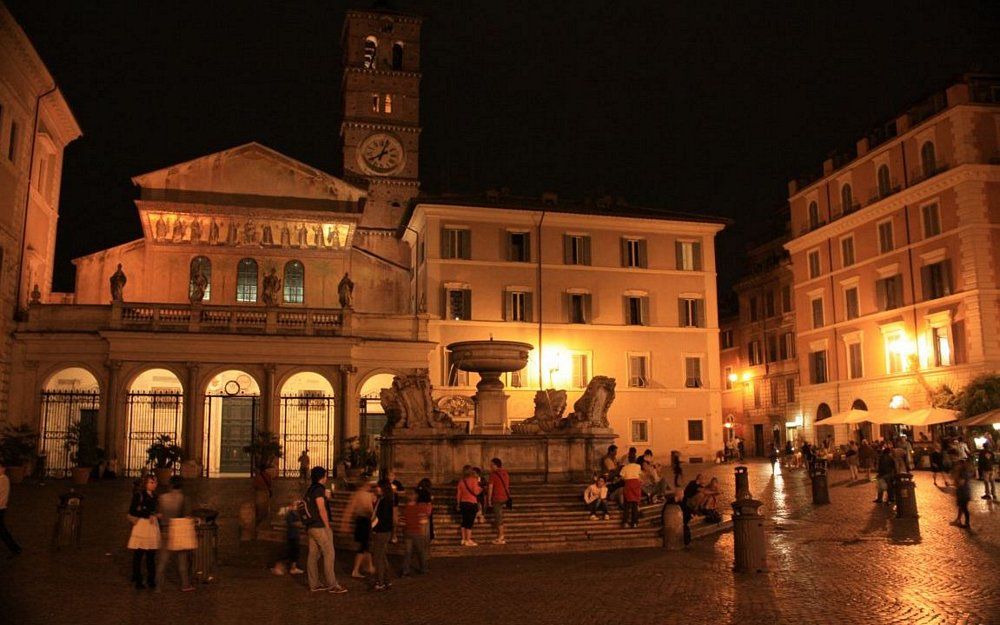 Trastevere—a Charming Medieval Roman Neighborhood with an Intense Character
You got that that local pride; there was a time when they would never cross the river on the other side of the Tiber River. In fact, literally Trastevere means "the other side of the river"—the district's name derives from the Latin words "Trans Tiberim" beyond the Tiber River.
This is that other side of Rome—the intimate side of Rome—the Rome of the narrow lanes of the red pastel colors, buildings with green ivy hanging down with the people's laundry hanging overhead, lanes pop into tiny little squares that feature little cafes, restaurants, pizzerias where you can sit down and enjoy your meal. The food is great, the aperitifs are great, but it really is presenting you the theater of the people. Don't let that pass by. Hang out in these squares and you're paying your cover charge for a great celebration of life.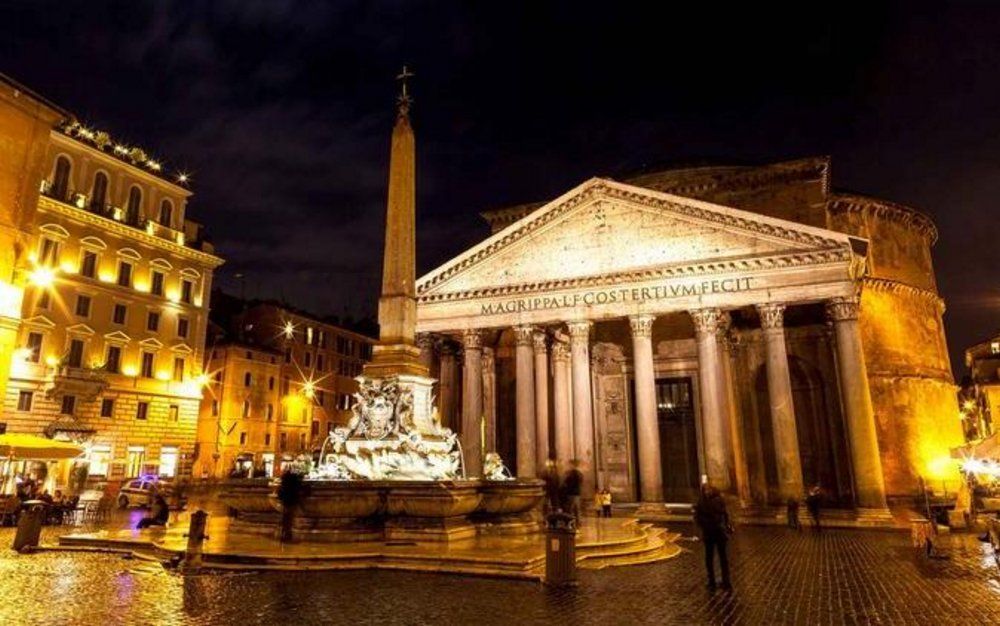 Nighttime Romantic Walks in Roman
For a great walk, start from St Peter's Square because in the evening is lit up splendidly and I would just walk towards the river where the Castel Sant'Angelo, a Fortress where the Popes used to escape to in the past. It's also a little beautifully lit monument cross the river Tiber, where you can cross the bridge of the Angels which is decorated with his beautiful Bernini statues. Walk along the Via dei Coronari and it does give us that back street village that is very romantic and end up at the beautiful square Piazza Navona.
Castel Sant'Angelo was originally a tomb for Emperor Hadrian. That was the original structure and then it took on other uses as time went on and in the medieval times because it was so tall and so monumental, it was used as a castle and as a prison. This tomb for Emperor Hadrian is across from the river Tiber because Ancient Roman laws established that the dead had to be buried outside the city.
it's a wonderful place to go up at sunset. A great way to kick off your evening you go up there and you look across and you have this incredible view of Michelangelo's Dome and all of the other domes of the city. You watch the sun turn orange and you watch the pigeons as they start flying by and this is where you begin to see night descend on the Eternal City.
What's great about Rome at night is that on the one hand you're walking down a little alley way or a little narrow street and then torch lit or seemingly torch lit with this new lighting and on all of a sudden you pop out and there's a floodlit monument … there's the pantheon … and all that then surprise element and you're getting that mix of this very romantic and dark that this then punctuated with a blaze of light and glory from ancient monument and you can have a kind of a quiet street and suddenly you step into a floodlit square with three grand fountains and artists and street musicians and outdoor cafes in the evening.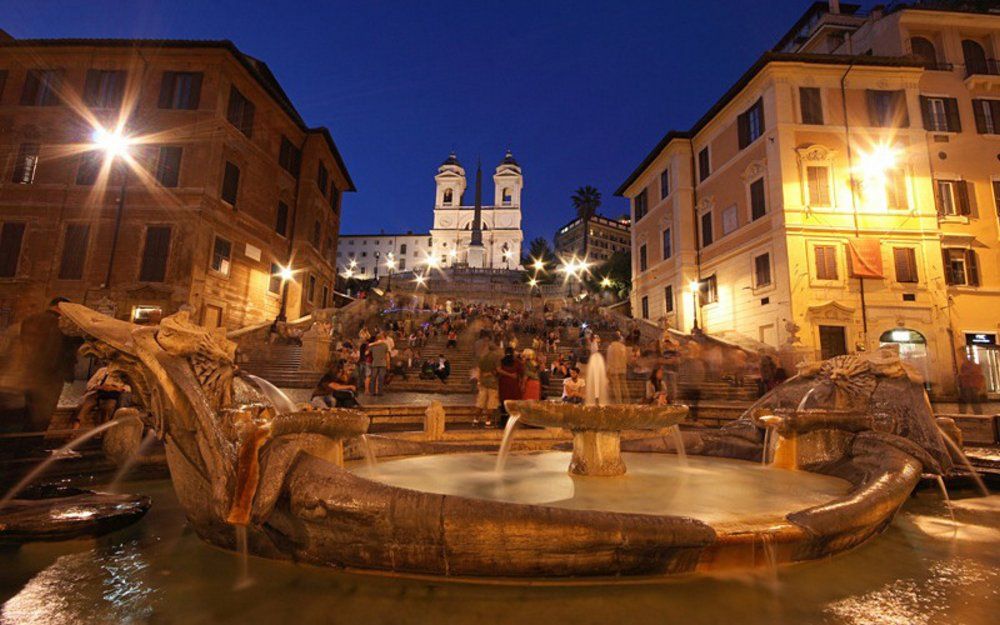 Via del Corso, the Fountains, and the Spanish Steps in Rome
The main drag, the Via del Corso is shutdown, with police on horses monitoring the activities. It says a lot about the way in which an urban setting can be experienced … the Romans hate crowds as much as anybody else but they also don't like deserted places. The passeggiata can feel that you're part of a community … part of something bigger than just yourself.
Go to the Spanish Steps because that's where all of Rome will be descending for nightfall and you will see the things that are typical of Rome at night. Witness the flood lights, see Bernini's fountain down at the base, with people sitting on the on the steps, and if you wanted to you could climb up to the top where you can get a great view out over all of Rome so you can really feel like you are in one place but you're taking part of the entire city.
Fall in Love with Nighttime Rome
During the day it can be an overwhelming city by day where everyone's in a hurry and traffic generally competes with some of the greatest city views anywhere, but after dark that's when Rome becomes a true spectacle.