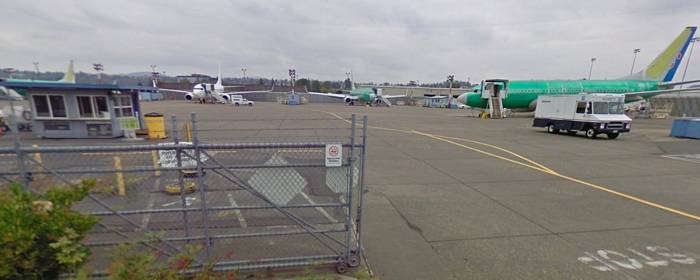 Boeing does not offer any tours of its Renton, Washington factory where, most prominently, Next-Generation Boeing 737 airliners are built today, and the Boeing 737-MAX will be built in the near future.
Boeing has had the following operations at the Renton plant, which is conveniently adjacent to the Renton Municipal Airport.

Visiting the Boeing Renton Plant: Cedar River Path & Logan Avenue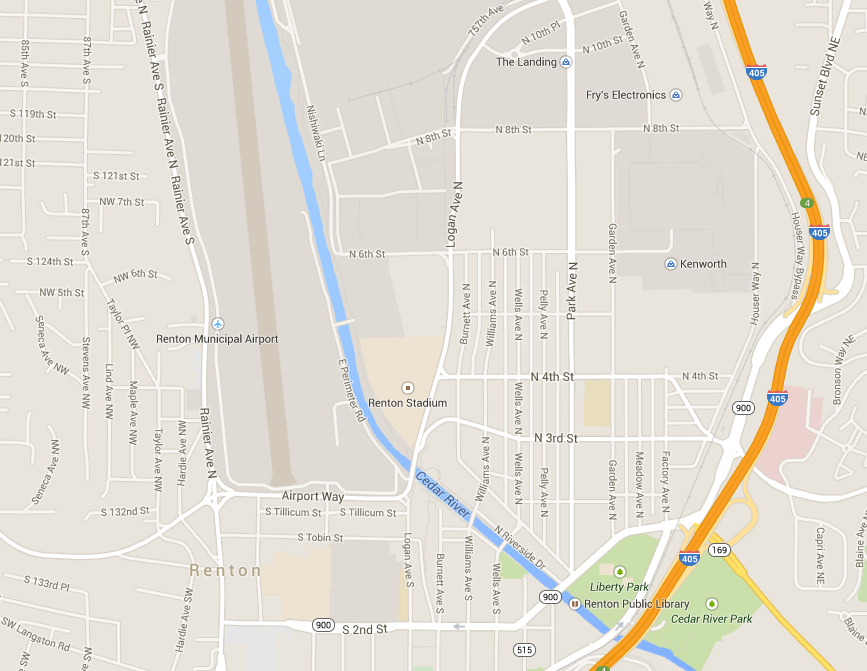 If you sincerely just want to glimpse at the plant itself, you can see it acceptably from Logan Avenue right outside of The Landing Mall. At the intersection of Logan Avenue and Park Street (map), if you cross the street there is a small grassy area right where Gate D-9 is.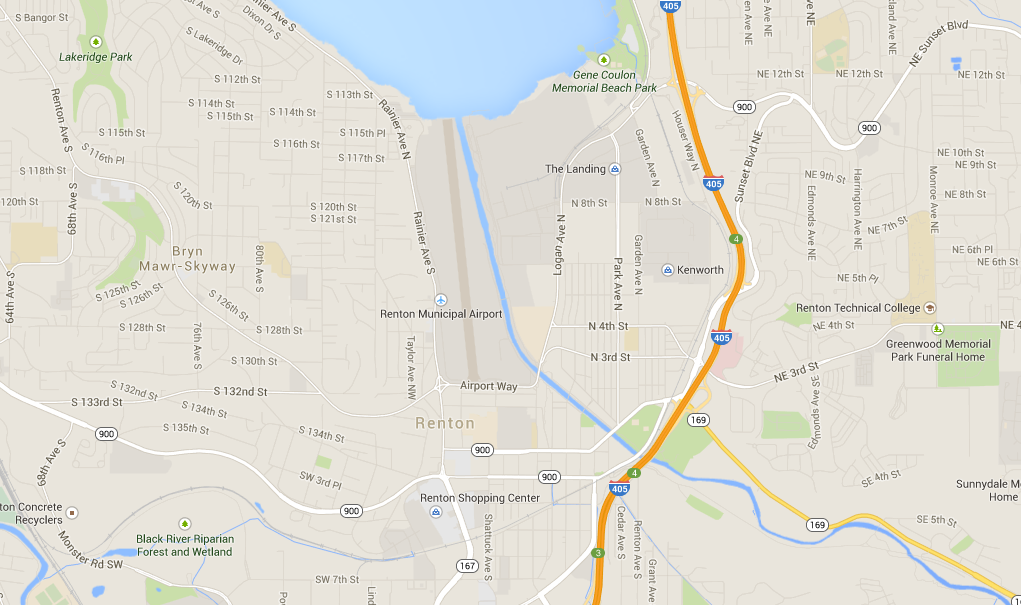 There's also a jogging / walking path along the Cedar River near the Renton Stadium where you can get pretty close to some parked 737s in various stages of manufacturing. The GPS coordinates are 47.49029,-122.211635.
Visiting Other Boeing Facilities in and around Seattle
Near Everett, Washington, you can visit the The Future of Flight Aviation Center and take the Boeing Tour of Boeing's wide-body facilities. The The Future of Flight Aviation Center is located in Mukilteo, Washington, about 25 miles north of Seattle.
South of downtown Seattle, in the city of Tukwila, Washington, you can also visit King County International Airport-Boeing Field, you can take Boeing Field Tours during the Spring and Summer. At the Museum of Flight, an outdoor annex features the display of the first Boeing 747 airliner, a British Airways Concorde, and a specially built Boeing 707-120 for the first presidential jet.