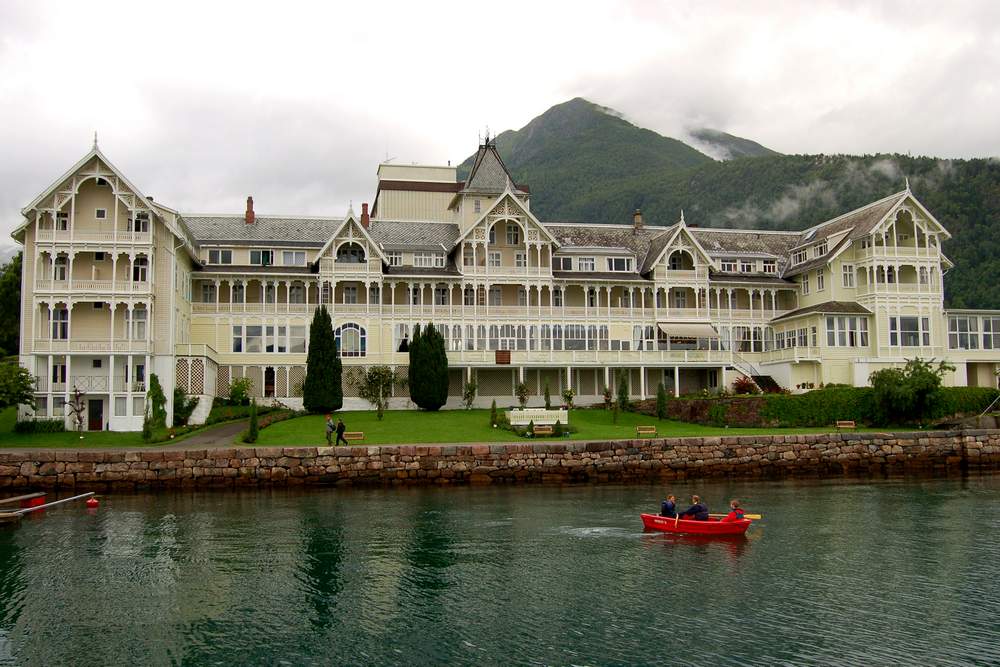 Kviknes Hotel—this tradition of hospitality at Balholm stretches back to 1752. The Kvikne family, who own the hotel, took over in 1877, marking the start of fast-paced development, which continues to this day. The hotel was built in the Swiss chalet style; the original character of the palace has been left unchanged despite several new buildings, rebuilding, and extensions.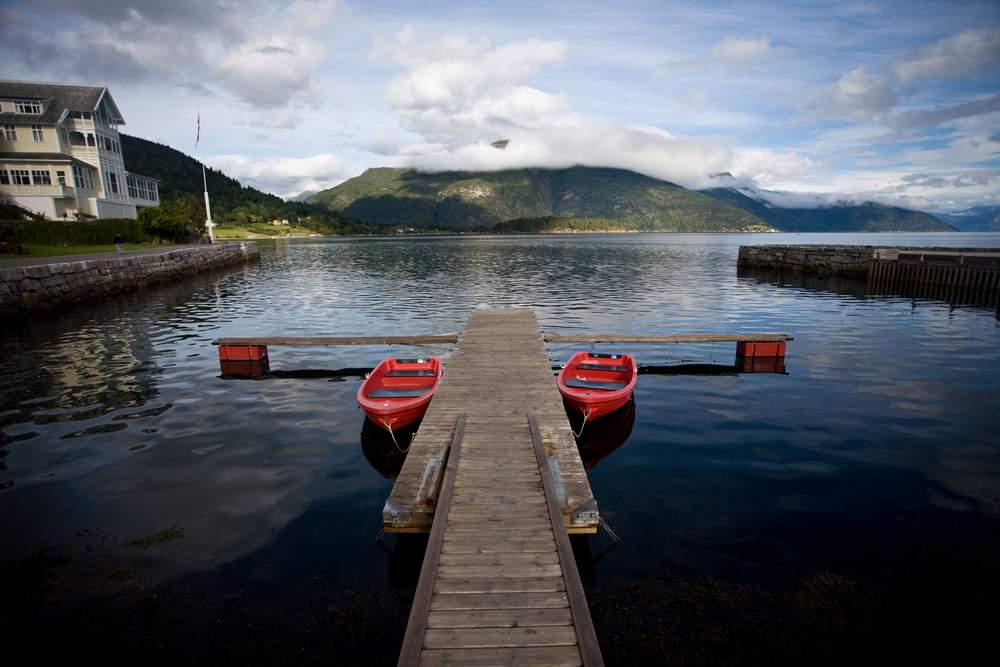 Kviknes is a modern hotel with soul and atmosphere, and is one of the largest tourist hotels in Norway. The hotel has 190 rooms: 25 rooms in the historic Swiss chalet-style building and 165 in the modern building from the 1960s (in the Late Modern style). The hotel has a long list of prominent guests and has amassed a collection of works of art and treasures that adorn the hotel and contribute to its unique style.
Distinctive Furniture and Fjord Views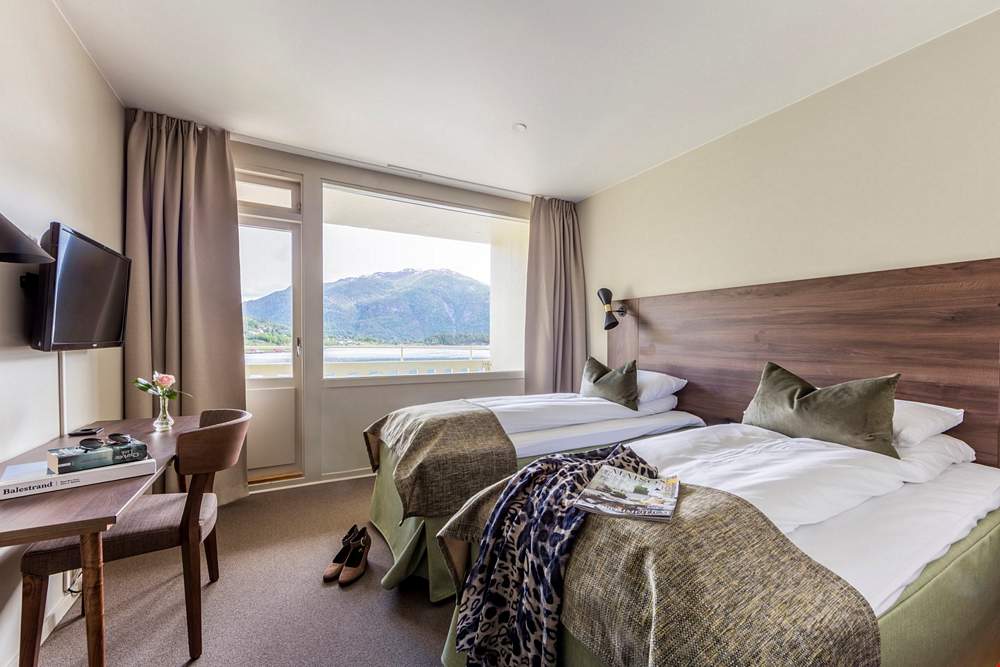 Activities and special features: Fjaerland and Norwegian glacier museum, the Flam railway, the Naeroyfjord, magnificent walking terrain in the mountains. Beautiful biking and walking along the fjord. Free use of rowing boat and fishing gear, good bathing facilities for residents. The Aegir Bryggeri Pub & Microbrewery is in Flam.
Balestrand's Kviknes Hotel: Named "Best Historic Hotel of Europe by the Water 2014"
Kviknes Hotel is the classy Grande dame of Balestrand, dominating the town and packed with tour groups. The picturesque wooden hotel—and five generations of the Kvikne family—have welcomed tourists to Balestrand since the late 19th century.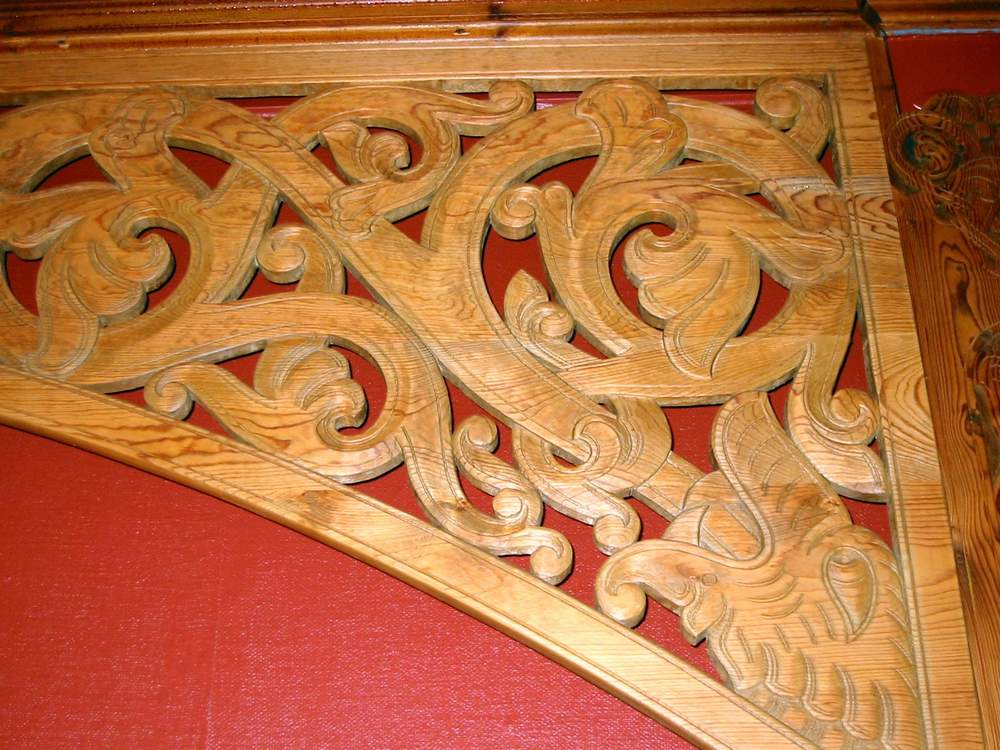 The hotel has two parts: a new wing, and the historic wooden section, with 17 older, classic rooms, and no elevator. All rooms come with balconies. The elegant Old World public spaces in the old section make you want to just sit there and sip tea all afternoon.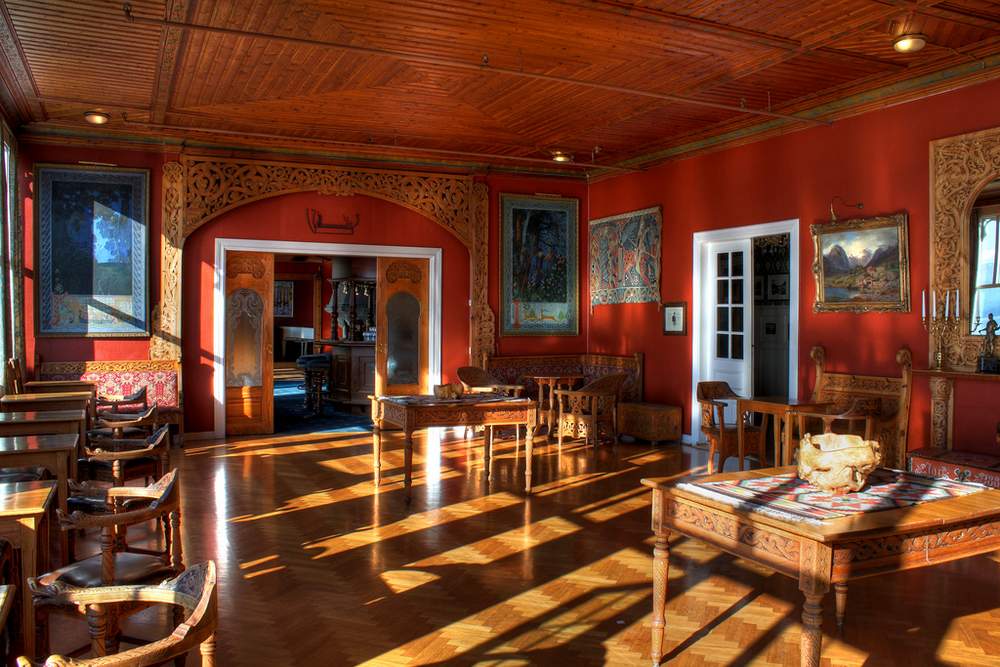 Part of the Kviknes ritual is gorging on the store Koldtbord buffet dinner—open to non-guests, and a nice way to soak in the hotel's old-time elegance without splurging on an overnight.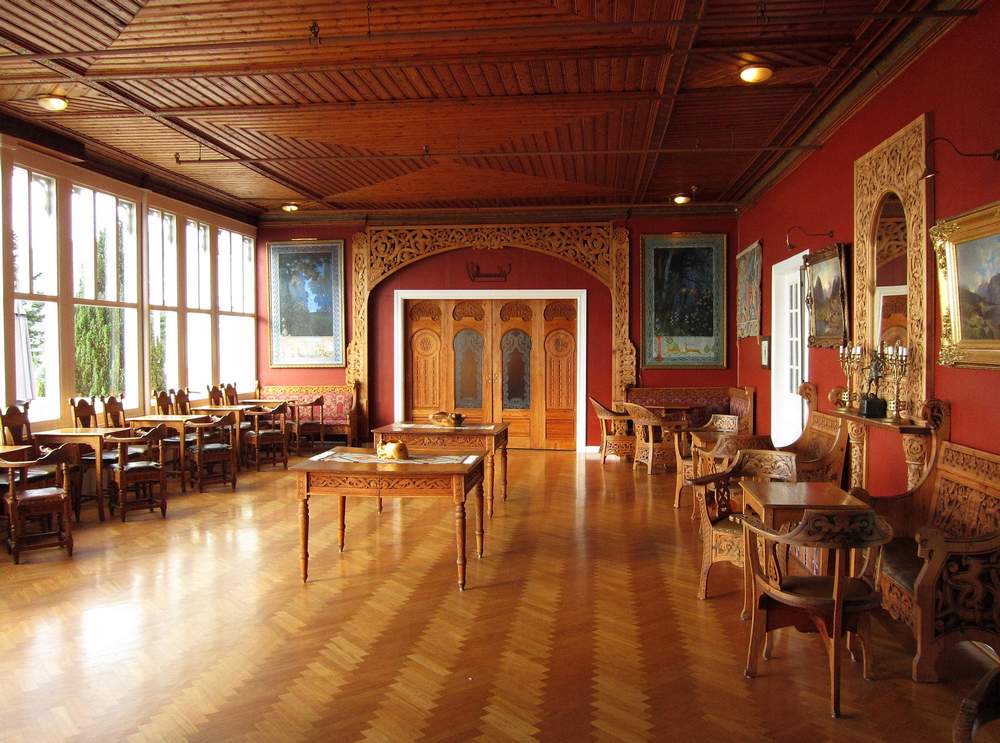 Kviknes Hotel offers a splendid store Koldtbord buffet dinner in a massive yet stately old dining room. For a memorable fjord-side smorgasbord experience, it does not get any better than this. Do not rush.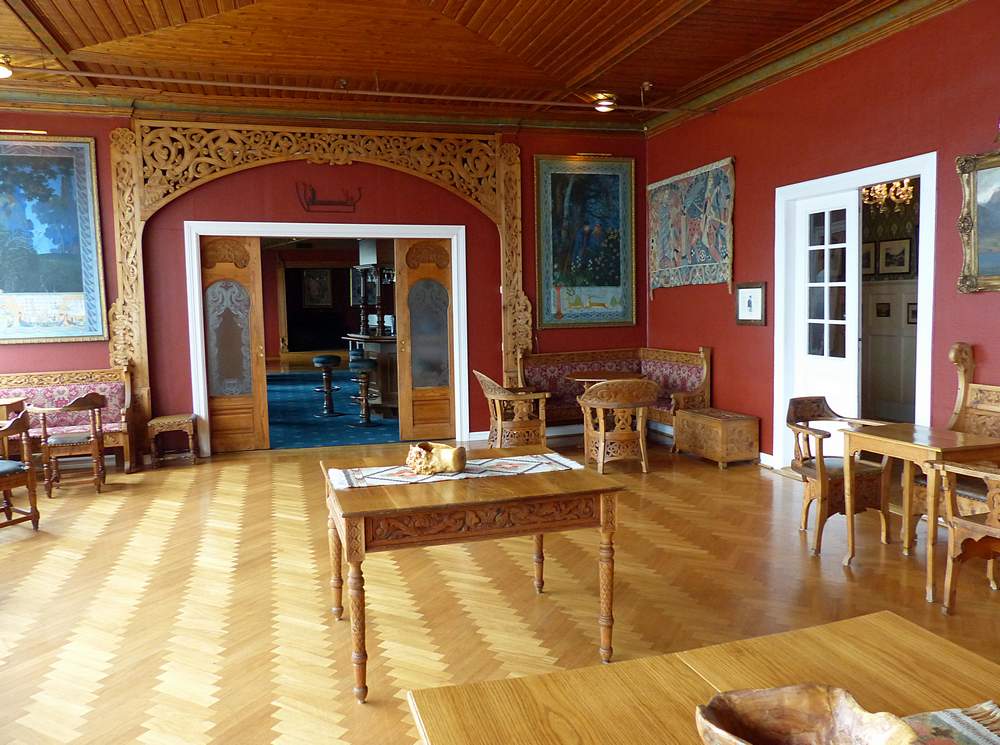 Consider taking a preview tour—surveying the reindeer meat, lingonberries, and fjord-caught seafood—before you dive in, so you can budget your stomach-space. Get a new plate with each course and save room for dessert. Each dish is labeled in English.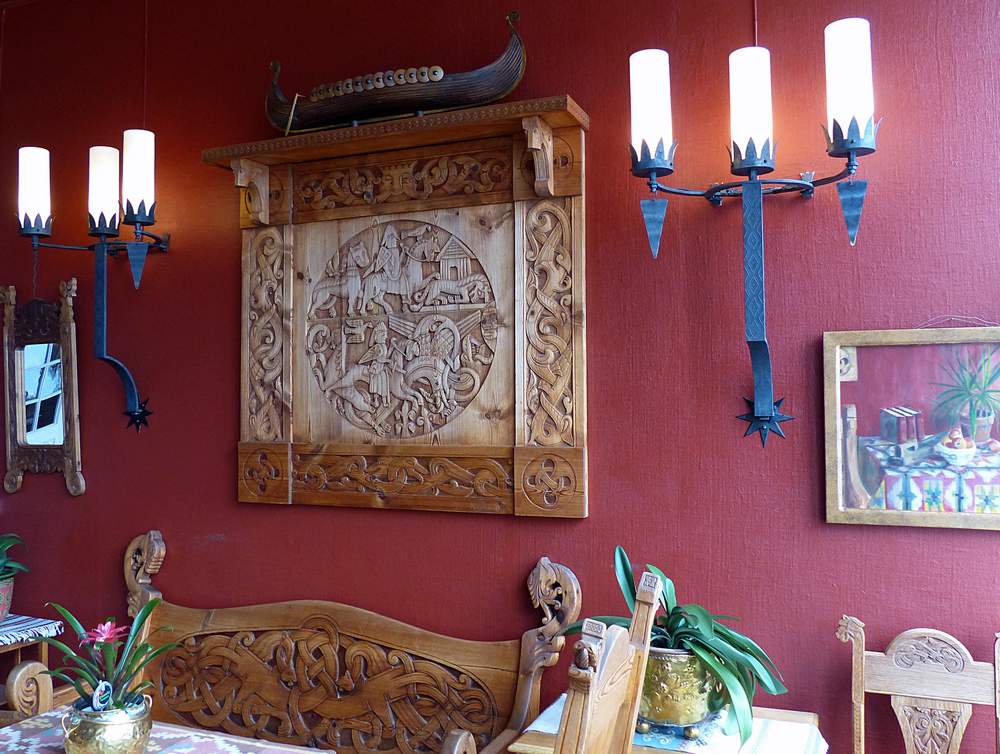 After dinner, head into the rich lounge to pick up your cup of coffee or tea (included), which you will sip sitting on classy old-fashioned furniture and basking in fjord views.