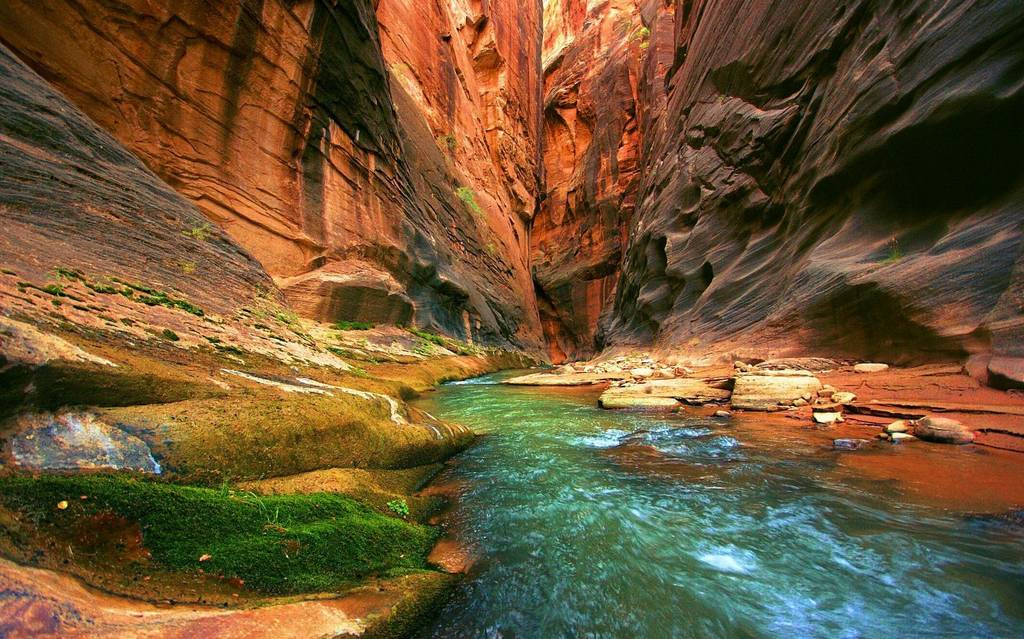 The oldest of Utah's national parks, Zion was first brought to broader attention by ground-breaking Mormon settlers in the 1860s who commended its glory. One of the pioneering Mormons, Isaac Behunin, gave the canyon its biblical name.
Excavated by the Virgin River eons ago, Zion Canyon is a deep cavern in the earth, showcasing incredible rock formations in concert with the tranquil water in motion. The walls of red-and-white Navajo sandstone that launch parallel up to 2,000 feet were carved by the unyielding Virgin River, though this may seem quite unlikely today as the river meanders peacefully along the bed of the canyon, constructing a mesmerizing oasis of waterfalls and untamed meadows. If you have the time, Zion National Park's 229 square miles of remarkable landscape can cater for a wide range of appealing sports, as well as hiking, bicycling, riding, rock climbing, and rappelling.
The idyllic headquarters from which to commence into such a throng of activity—or simple meditation, if you wish—is a mere three-minute drive from the park's eastern entrance at the suitably rustic and splendidly charming Zion Mountain Resort. Accommodation can be found in cozy wooden cabins for couples and roomy lodges for families and larger groups, all with magnificent views across the mountains. In close proximity are grazing buffalo, carelessly roaming the open plain as guests unwind on concealed patios or let everything go in a hot tub after the physical exertions of the day. The resort is also within relaxing driving distances of numerous additional parks and monuments— remarkably Bryce Canyon and the northern rim of the breathtaking Grand Canyon.