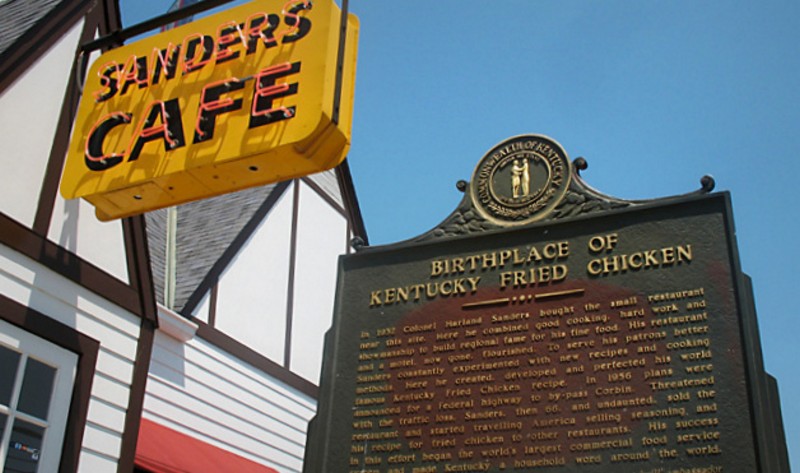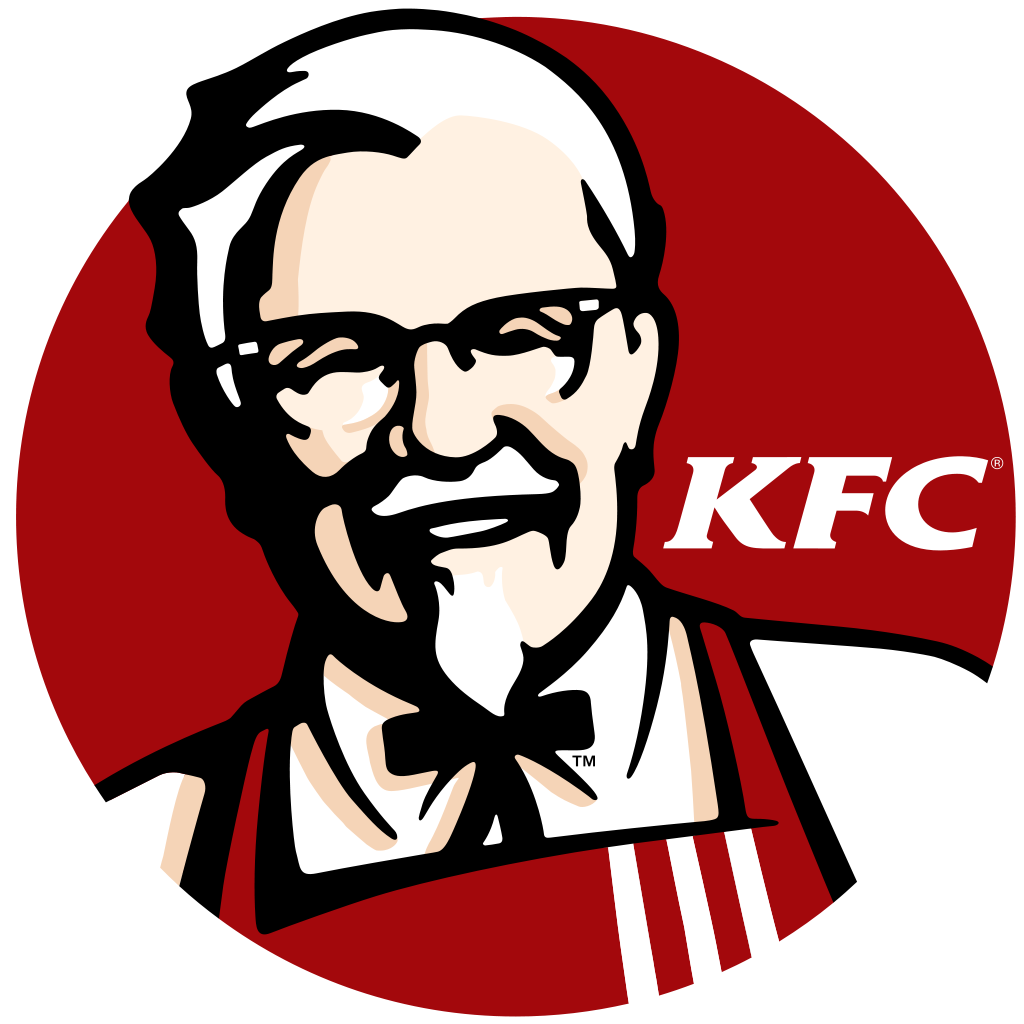 Col. Harland Sanders was a late bloomer. At age 40, he put his savings into a small gas station in Corbin, Kentucky. By age 65, Sanders' fried chicken had developed a cult following. Then, a new highway came along and diverted most of the customers away. A few of them hung around, mostly to eat Sanders' fried chicken. It was at this point that Sanders turned his cult into a franchise that eventually became the international fast food giant, Kentucky Fried Chicken (KFC.)
Harland Sanders liked to pressure-cook his chicken. He offered franchisees a handshake deal: he'd ship them his secret seasonings for fried chicken by train in return for a nickel for every bird cooked.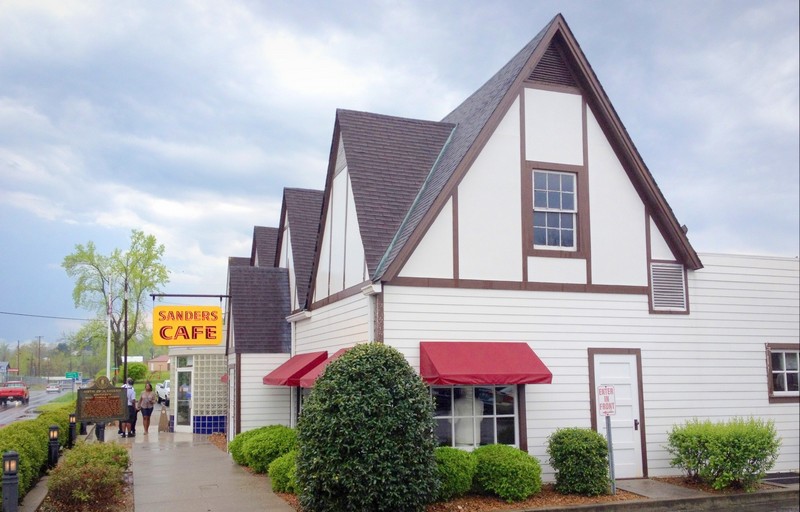 Entrepreneurial Spirit of Col. Sanders, founder of KFC
Sentimentalists now flock to Col. Harland Sanders Cafe and Museum in Corbin, Kentucky, where Sanders' original cafe has been restored, down to its battleship-gray floors. The museum features antique pieces furnishings from the home of Col. Sanders, glassware, old KFC boxes and bags, an old Cash Register, a unique Cigarette Machine—so many memories packed into one small museum!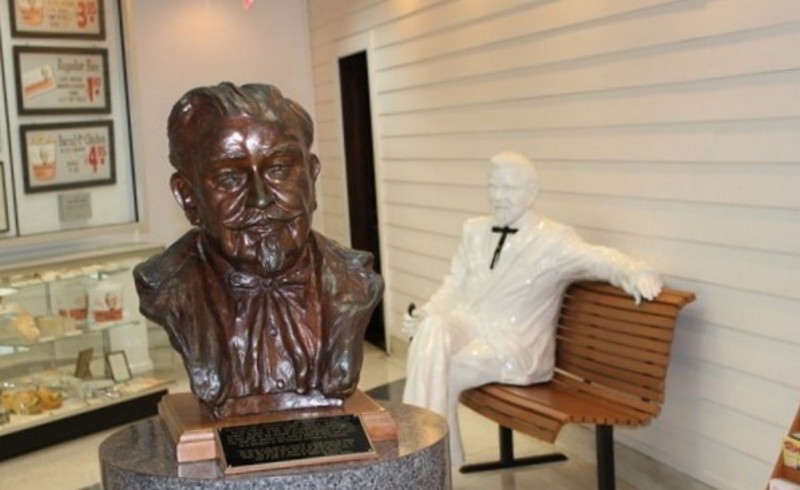 Getting to the Harland Sanders Cafe and Museum
Sight: Col. Harland Sanders Cafe and Museum
Location: Junction of US 25E and 25W
City: Corbin, KY [ map]
Phone: (606) 528-2163
Hours: Open Daily 10:00 AM to 10:00 PM
Recommended Books about Kentucky Fried Chicken (KFC) and Col. Sanders