Arnold Schwarzenegger in Austria
Arnold Schwarzenegger was born in Styria, Austria, in 1947 lived in Thal until 1965. His father, Gustav, a often drunk local police chief who had signed up for the Nazi party subsequent the 1938 Anschluss, apparently made no secret of his preference for the more well-built of his two sons, Arnold's step-brother Meinhardt. (Arnold later did not attend the funerals of his brother and dad.)
Mandatory national service forced Arnold Schwarzenegger to work in the Austrian army for a year. His ambitions, however, had been set on a bodybuilding career since he was 14. In due course, he eventually made his way to London in 1966 for the Mr. Universe contest, in which he was placed second. In 1968, he emigrated to the United States, and began his long march from a penniless immigrant to a Hollywood star and later the Governor of Califonia.
Wendy Leigh, author of Arnold: An Unauthorized Biography, says Schwarzenegger plotted his political rise from an early age, using body-building and films as stepping stones to escape from a depressing home. Leigh describes Schwarzenegger as obsessed with the pursuit of power and quotes him as saying: "I wanted to be part of the small percentage of people who were leaders, not the large mass of followers. I think it is because I saw leaders use 100% of their potential… I was always fascinated by people in control of other people."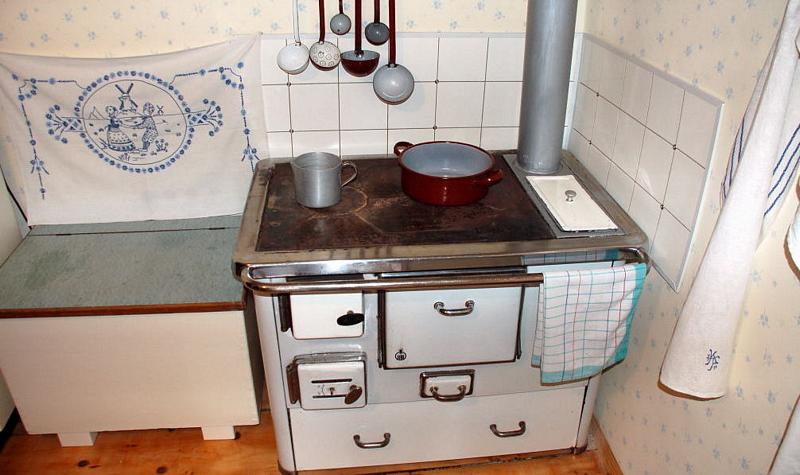 Arnold Schwarzenegger Museum in Thal, Austria
In 2011, a museum dedicated to the life and work of actor-politician Arnold Schwarzenegger opened in the actor-politician's home village of Thal, near Graz, in Austria. It is here that he first began pumping iron as a boy.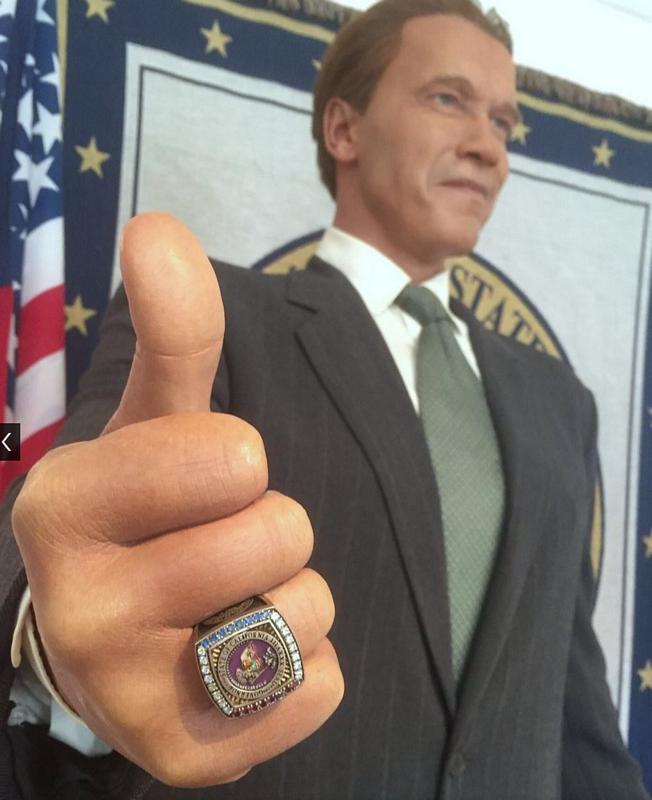 The modest but interesting Arnold Schwarzenegger Museum is located in the first-floor apartment where Schwarzenegger lived as a boy with his Nazi police officer-father Gustav, mother Aurelia, and stepbrother Meinhard. Schwarzenegger's early life was modest, without electricity and just a pit toilet. Several of Schwarzenegger's personal items from his childhood and teenage years are on display. These artifacts include Arnold's bed and his first weight-training equipment. Visitors can also inspect life-size statues of Schwarzenegger as he appeared in the Pumping Iron (1977) documentary and the Terminator series of movies.
Opening Hours: 10:00 AM – 5:00 PM mostly
Location: Linakstrasse 9, Thal bei Graz 8051, Austria
The museum is situated in the home where he spent some of his you and as such it is out in the rolling hills nearby Graz. A very tranquil little village and house which has now been converted in the museum. Each room has a story about a phase of his life from growing up, weightlifting, movies, politics, etc. Lots of photos and memorabilia completes the exhibit. The museum is worth the drive and visit to see some of the surrounding area on the way to the museum as well.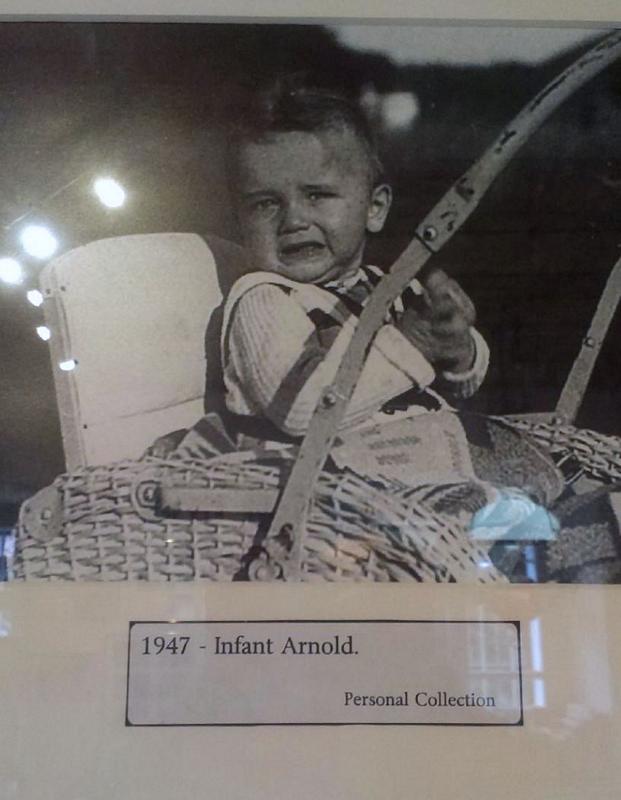 Arnold Schwarzenegger: The Invincible
Arnold was successful in America as a bodybuilder, however, he wanted more. He had his breakthrough with the film "Stay Hungry" (Mr. Universum) in spite of his strong accent and his foreign sounding name. For the film "Stay Hungry" he was distinguished with a Golden Globe as the best newcomer. Through the "Terminator" trilogy he garnered worldwide fame and earnings in the double-digit millions. Then, with "Twins" and "Kindergarten Cop" he managed yet another transition from the action genre to comedy. However, what few know about Arnold Schwarzenegger is that, besides his ambitious career as a Hollywood star, he also graduated with a university degree in the field of economics and earned his first million as a successful businessman before his Hollywood career had ever begun.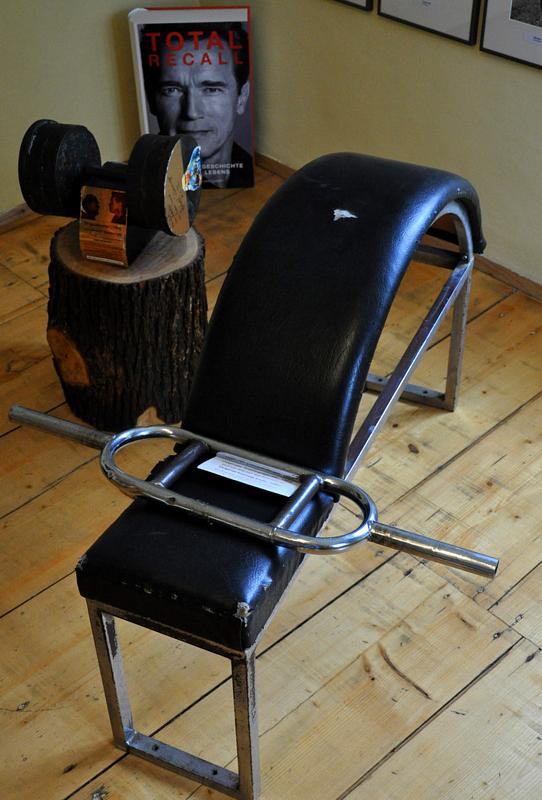 Arnold Schwarzenegger: Famous Quotes from His Movies
"I'll be back" (Schwarzenegger catchphrase, from Terminator 2: Judgement Day (1992))
"Hasta la vista, baby" (also from Terminator 2: Judgement Day (1992))
"You're not sending me to the cooler." (Schwarzenegger played Mr Freeze in Batman and Robin (1997))
"Please God, gimme strength" (in his unsuccessful thriller End of Days(1999))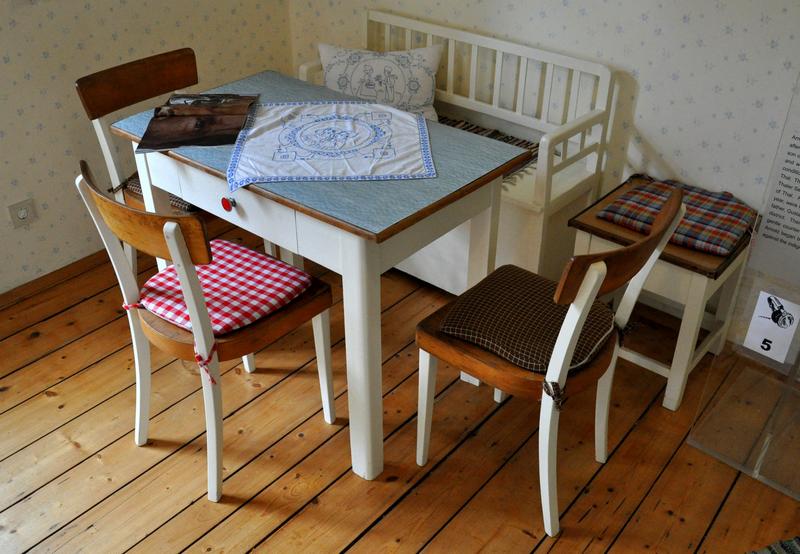 Upon becoming the governor of California Arnold Schwarzenegger declined to take the salary of Governor and travelled around in private jets on his own expense.
Arnold Schwarzenegger holds dual citizenship of U.S.A and Austria. He became a U.S citizen on September 17, 1973. He had asked the Austrian government to maintain his Austrian citizen status too, to which they agreed.
Arnold Schwarzenegger's life emulates the life of fictional character "Conan the Barbarian." Conan who was born in a small village and due to years of oppression grows into a physically commanding man. After becoming celebrated as a gladiator he spoils in women and wine. Later he rejects that life and performs great feats and ultimately is crowned King.
After Arnold Schwarzenegger had started lifting weights as a teenager, he observed that his body was becoming unbalanced. His arms, shoulders and chest were growing well, but his calves and lower legs weren't coming along as he wanted. To encourage himself to work harder on his calves, he cut off all of his pants (trousers) at the knee. Walking around like that, people would look at (and maybe even laugh at) the big man with 'chicken' legs. It worked.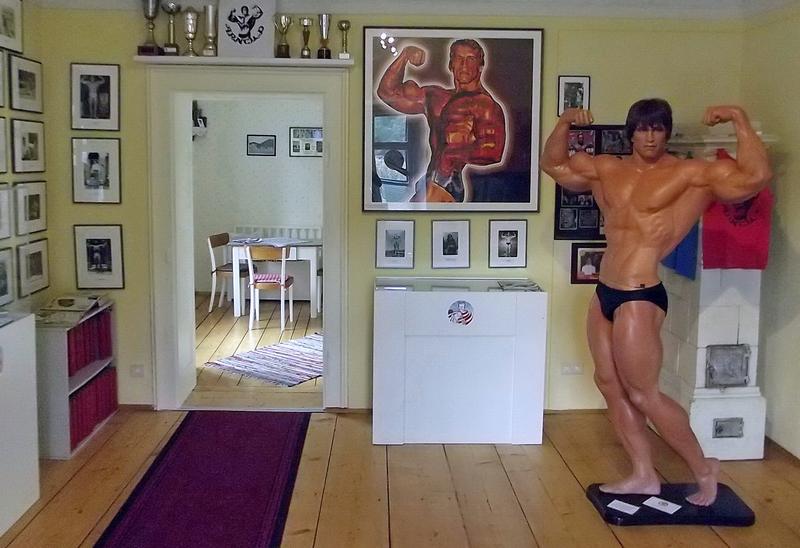 Only a few months after departing office as Governor of California, Schwarzenegger made another proclamation. He and Maria Shriver made their choice to separate public in May. The news followed Schwarzenegger's acceptance that he'd fathered a baby with a member of the family's domestic staff. Schwarzenegger and Shriver have four children: Katherine, Christina, Patrick, and Christopher.