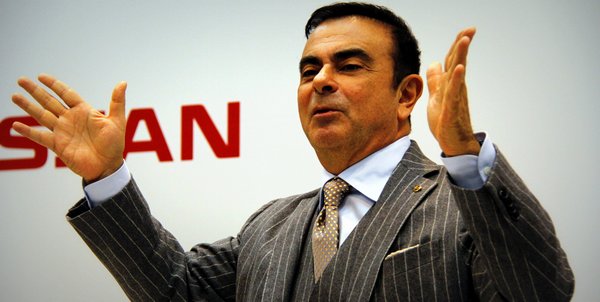 In the year 1999, Japanese automaker Nissan was in a downward spiral. The company had accrued massive debts, severe losses, and a badly damaged brand. Nissan had exhausted its strategic options and its managerial resources. It dreadfully needed a global partner and a new chief executive officer. Renault, the French multinational vehicle manufacturer, answered this call for desperation. Established in 1899, Renault was a so-so European automaker with far-from-inspiring prospects.
Renault had thus obtained a 36.8 percent stake in Nissan. Renault CEO Louis Schweitzer put Carlos Ghosn, the company's second-in-command, in charge of Nissan. Ghosn seemed a perfect choice for the job. At Renault, Carlos Ghosn had earned his standing as a savage cost-cutter and first-rate manager. The French labor unions had begun to call him "Le Cost Killer."
When he become heir to the helm at Nissan in 1999, it was clear that Carlos Ghosn had been training all his life for this mandate of turning around Nissan. Ghosn's multicultural background made him unusually well matched to take on the Nissan challenge.
The Making of Carlos Ghosn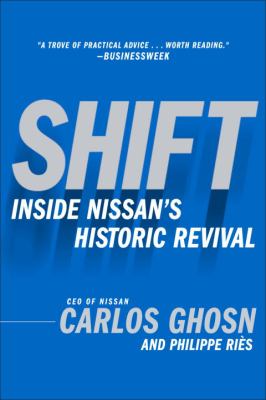 At Nissan, Carlos Ghosn was the definitive outsider. A multi-disciplinary talent who could speak more than a few languages, Ghosn was born in Brazil to Lebanese parents. As a youngster, he relocated to Lebanon at age six and was educated by Jesuits in Beirut. From there, he relocated to France, where he earned degrees in engineering from the prestigious Ecole Polytechnique and Ecole des Mines de Paris, two of France's most esteemed universities. Alongside, Ghosn learned five languages, a passion for logic and statistical precision, and a gift to perform in unfamiliar—even multi-cultural—landscapes.
In 1978, after graduate studies, Carlos Ghosn joined Michelin, the French tire manufacturer. He swiftly moved up the ranks, from an engineer to plant manager to chief operating officer. He then took a seven-year stint in the United States integrating the Uniroyal-Goodrich operations, which Michelin had just acquired. During his 18 years at Michelin, he established two approaches that would stand him in good stead later in his career: an approach to cross-functional teams, and a methodology to rationalize and consolidate manufacturing operations.
Over the years at Michelin, Carlos Ghosn had recognized that his advancement at the family-owned company was limited. In October 1996, he transited to Renault as its executive vice president for purchasing, manufacturing and R&D. He soon called for upheaval by closing a Renault factory in Belgium and squeezing out billions of operating costs by initiating several efficiency programs with suppliers and in-house units alike. Following a string of efficiency improvements across Renault and consolidations of operating plants, Carlos Ghosn became known as "le cost killer."
Carlos Ghosn Led Nissan's Historic Revival
At Nissan, Carlos Ghosn recognized that crisis was not only essential for organizational transformation, but also a powerful catalyst for it. After years of regretful leadership and disoriented policies, Nissan was headed to bankruptcy. Ghosn first determined just how deep the financial rot ran. He discovered that, inside Nissan, there was a sense of deep denial about the company's perilous operating and financial condition. Carlos Ghosn went about slashing purchasing costs by 20%, reducing capacity by 30%, closing five factories, and ousting some 20,000 workers through layoffs and attrition. In Japan, large companies were viewed as simply too big to fail. Then Japanese government was expected to rush to the aid of companies if Japan's keiretsu-linked financial institutions did not.
In his business career, Carlos Ghosn has brought a composed, analytical approach to each managerial problem he has faced. As Ghosn went about in his efforts to transform Nissan, he implemented a quantitative, results-oriented methodology of setting numerical targets and then holding his leaders and their organizations accountable for them. Carlos Ghosn also announced the conclusion of seniority promotions and financial cross-shareholdings with other companies, set meticulous financial targets and declared that he would quit if he did not meet his own demanding targets. His drastic plans made were opposed by Japanese management traditionalists. He was also reprimanded by the powerful Japan Auto Parts Industries Association.
Carlos Ghosn also invested heavily in Renault-Nissan's technological abilities. He set up cross-functional Renault and Nissan management teams in engineering, design, and marketing. These cross-functional teams were asked to uncover every problem and set new, realistic-but-tough performance goals. In addition, Ghosn was a tough taskmaster and executed with discipline. He made it clear he would not tolerate any backsliding: he writes, "If you disagree with the plan, you've got to leave the company."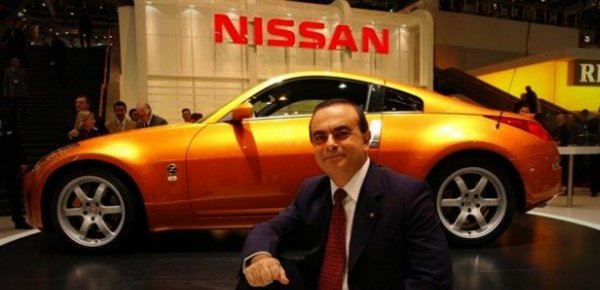 As cost saving programs, consolidation of operations, and reduced reliability on debt improved Nissan's financial performance and Nissan's operating efficiency, Carlos Ghosn took courageous steps to invigorate the Nissan brand. He revitalized the Z-series sports-coupe line with the Nissan 350Z, a model that had been terminated previously in 1996. In the U.S., the world's largest automotive market, Nissan jumped into new market segments with the Nissan Murano SUV and the Nissan Quest minivan. Nissan also flourished from Nissan Titan truck, the Nissan Armada SUV, and the Infiniti QX56, full-size vehicles that accounted for higher profit margins.
As a result, Nissan not only reached Carlos Ghosn's demanding targets, but also exceeded them. Again, Carlos Ghosn was promoted. In May 2005, he rose to become the president and CEO of Renault.
Currently, Carlos Ghosn is the Chairman and CEO of the Renault-Nissan Alliance, the global strategic alliance that oversees the unique cross-shareholding agreement between Renault and Nissan.
Book Recommendation: "Shift: Inside Nissan's Historic Revival"
"Shift: Inside Nissan's Historic Revival", by Carlos Ghosn and French business journalist Philippe Ries, offers a treasure trove of practical guidance to executives who find themselves in challenging business cultures, especially in a global business environment, and are faced with diverse expectations for engagement of employees and managers.