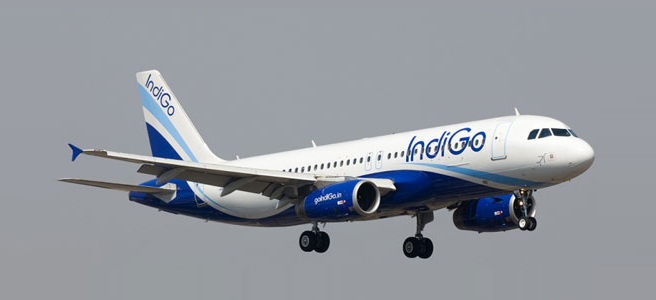 IndiGo Airlines is India's largest airline. IndiGo operates a low cost carrier and operates 400 daily flights connecting 36 cities in India and outside using Airbus A320 aircraft.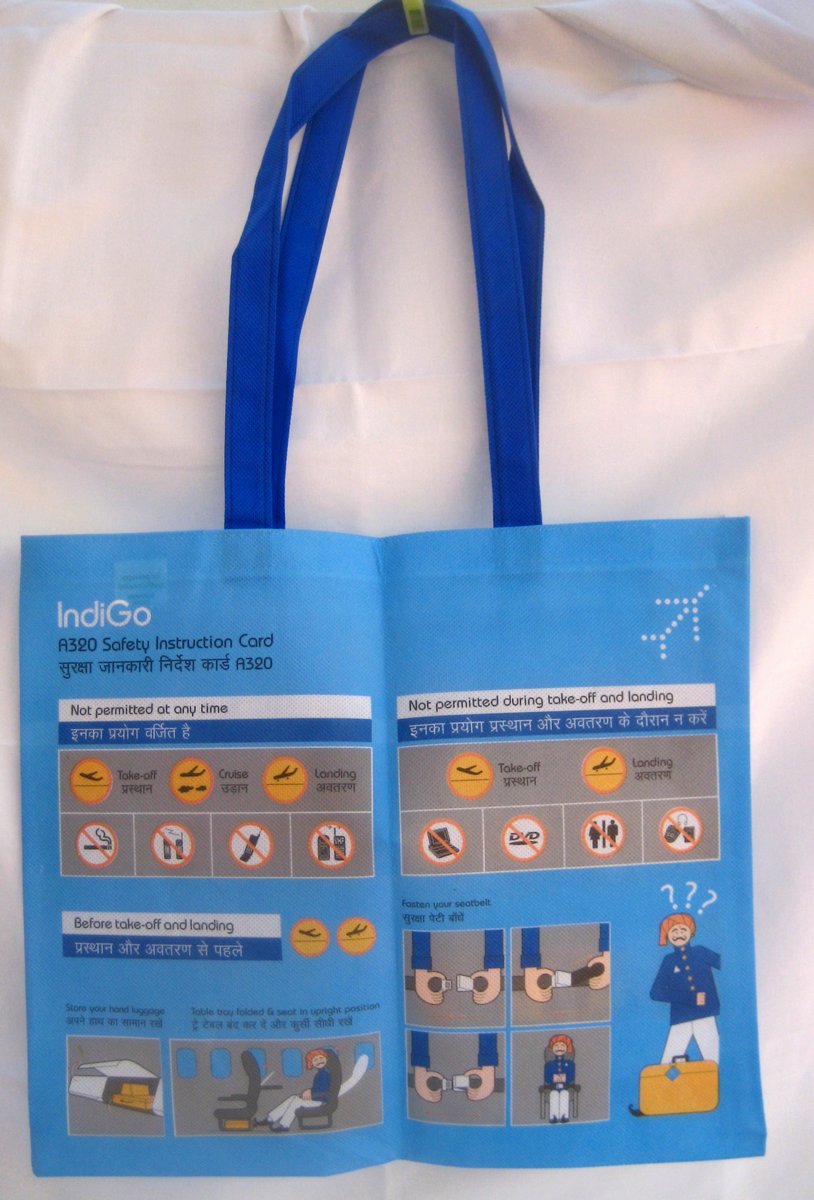 IndiGo's comical tote bag reproduces IndiGo's inflight safety card. The tote bag features a comic character of an Indian gentleman in traditional garb, sporting a moustache, and a tilak / bindi (the customary forehead decoration.)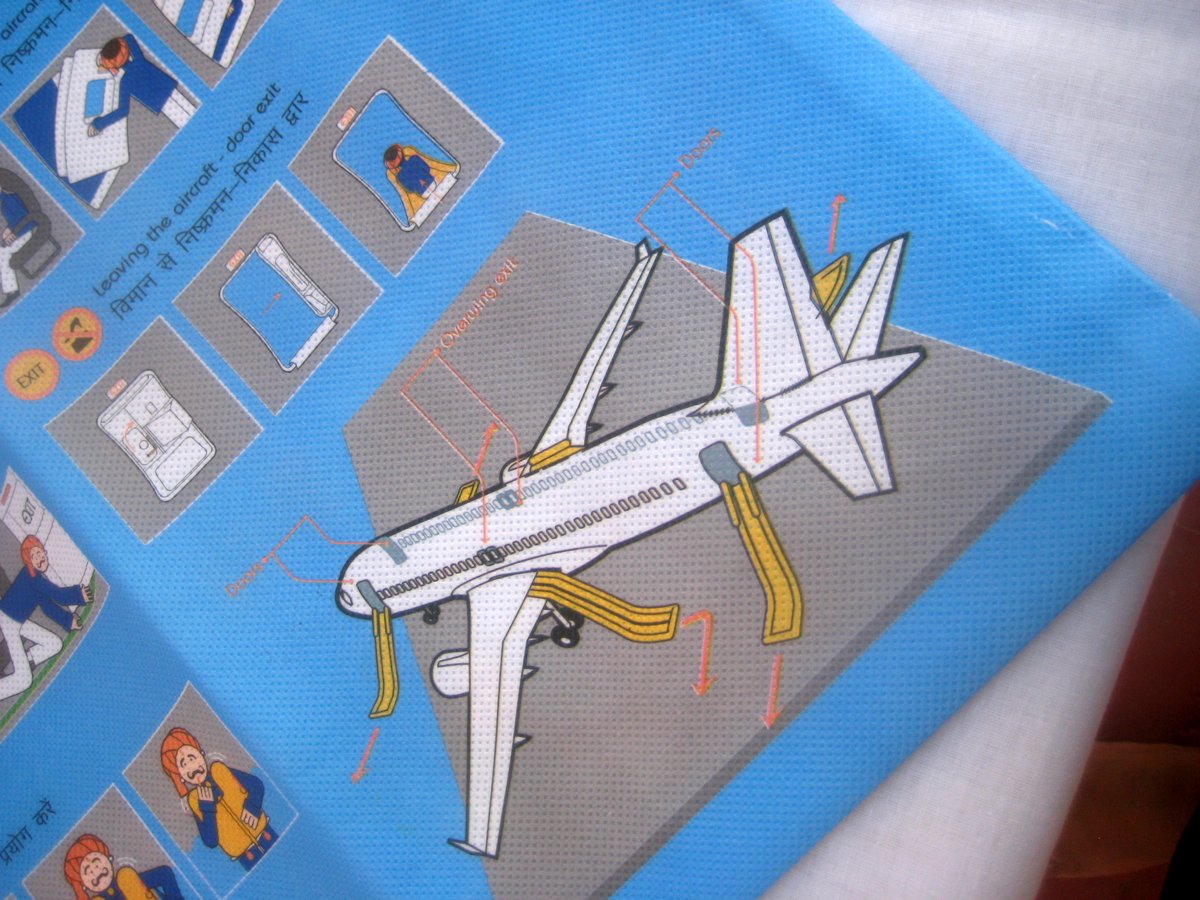 On one corner of the tote bag, the gentleman seems clueless on what to do, but assumedly learns how to fasten his seat belt, fold the tray table, abide by safety instructions, blow into his safety vest, and help his kid wear an oxygen mask after he has worn his own. Specifications:
Width: 16+5/8 inch
Height: 14+1/2 inch
Despite only entering the market about than eight years ago in Aug-2006, IndiGo has rapidly soared up the ranks to become the largest domestic carrier, overtaking Jet Airways and Air India on the way. Over the longer term, IndiGo plans to dedicate 20% of its total capacity to the international sector.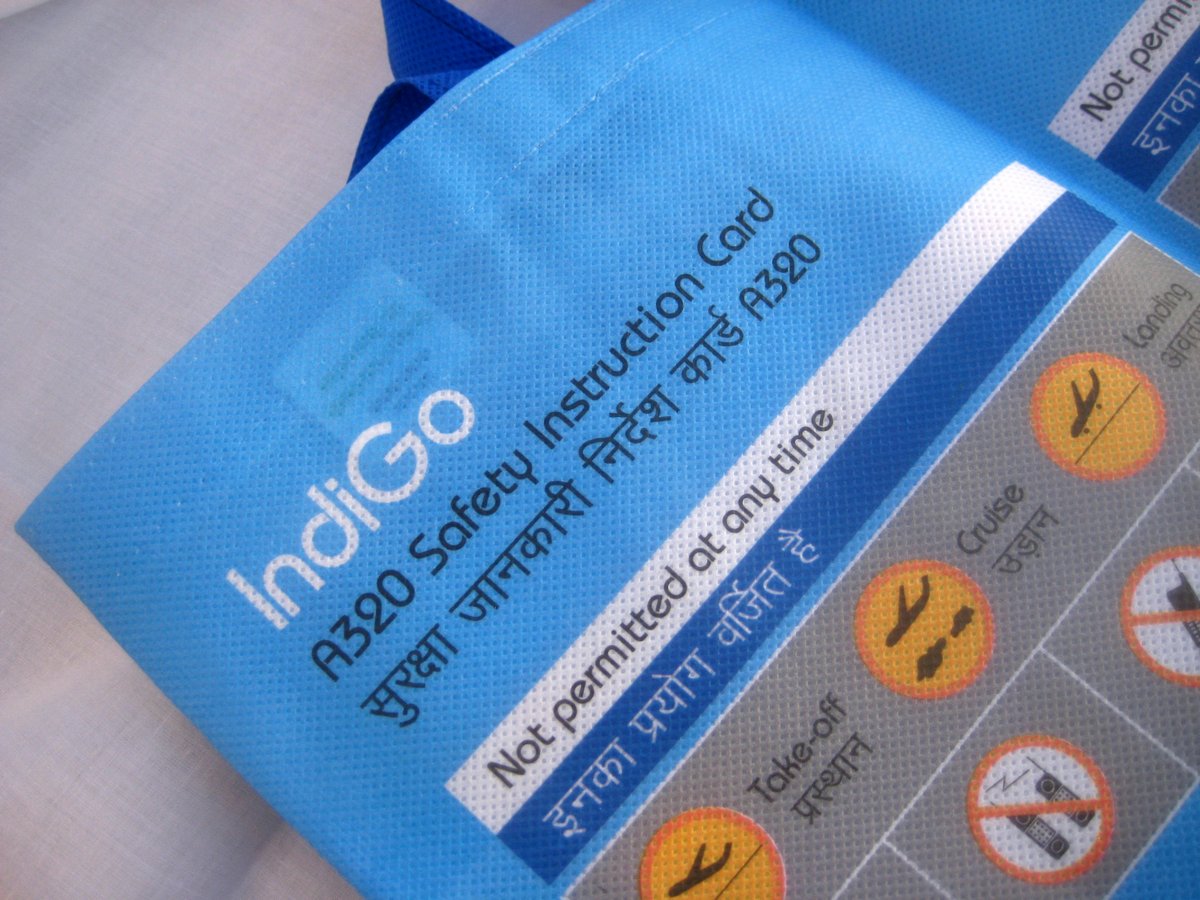 Recently, Airbus and IndiGo annouced that IndiGo had ordered 250 A320neo aircrafts. IndiGo presently has more than 500 A320 aircrafts on order. Aviation analysts suspect IndiGo as one of those airlines that might be over-ordering aircraft.