Opportunity knocks but once. Opportunity offers no benefit to a business that is not prepared to see it, seize it, and use it to gain competitive advantage and financial success. Few companies have shunned more long-term opportunities in the pursuit of myopic strategies than AOL as illustrated by it's failure to acquire a 20% stake in Amazon.com for half a million dollars!
Before Amazon became a powerful online retailer, AOL had an opportunity to become its most important partner.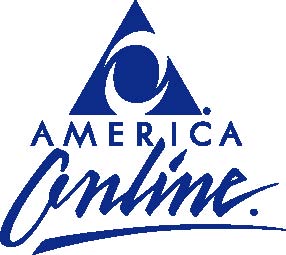 For an investment of $500,000, Amazon.com founder and CEO Jeff Bezos offered AOL the opportunity to have Amazon be AOL's exclusive retailer of books. According to the terms of the offer, AOL would split the revenues from sales of books to AOL members. Further, AOL would have an option to acquire a 20 percent stake in Amazon.com.
That same quarter, Barnes and Noble offered AOL $14 million yearly to be AOL's exclusive partner in the book category without any prospects for revenue sharing and ownership.
Barnes and Noble's deal would amount to $14 million of advertising revenue for AOL, while Amazon.com's offer would amount to a $500,000 investment.
In the lookout for short-term gains, AOL chose the deal from Barnes and Noble. Thus AOL lost a chance at owning a 20 percent share of a company that pursued highly competitive businesses: first books, then electronics, then … you name it—anything retail, to become a retailing giant with an organizational culture obsessed with today's customer.
Source: Ted Leonsis in "The Business of Happiness: 6 Secrets to Extraordinary Success in Life and Work." Ted Leonsis is the owner of the Washington Capitals and former group president and vice-chairman of AOL. When a plane that Ted Leonsis was on was preparing for an imminent crash landing, Ted he realized he might die unfulfilled and made a promise with God that if he would survive the crash landing, he would improve his life, give back, and pursue happiness. The result of Ted's efforts are chronicled in this book. The six tenets of happiness identified by Ted Leonsis in his biographical "The Business of Happiness" are (1) life list, (2) multiple communities of interest, (3) finding outlets for self-expression, (4) gratitude, (5) giving back, and (6) higher calling. The core message is that business successes or financial accomplishments don't necessarily bring happiness, but happiness can bring about business success and financial achievements.