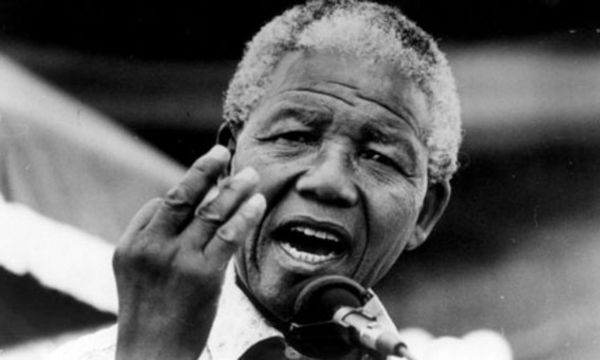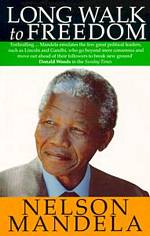 Nelson Mandela is celebrated around the world for his personal struggle against apartheid, a system devised by the National Party controlled by the minority white in South Africa to oppress the black majority. He led the decades-long struggle to replace the apartheid regime with a multi-racial democracy and advocated for reconciliation in spite of being imprisoned for 27 years.
After becoming South Africa's first black president in 1994, Mandela was the driving force behind the peaceful transition of one of the most racist societies in modern times to a nonviolent and democratic society where acceptance reigns and there were no recriminations. He was one of the world's most respected political leaders of his time.
Nelson Mandela shared the 1993 Nobel Peace Prize with Frederik Willem de Klerk, the last white President of South Africa, "for their work for the peaceful termination of the apartheid regime, and for laying the foundations for a new democratic South Africa."
Here are sixteen inspiring quotations from 'Long Walk to Freedom', autobiography of Nelson Mandela, which was recently made into a biopic with an inspiring performance from British actor, producer, and musician Idris Elba.
"When a man is denied the right to live the life he believes in, he has no choice but to become an outlaw."
"No one is born hating another person because of the colour of his skin, or his background, or his religion. People must learn to hate, and if they can learn to hate, they can be taught to love, for love comes more naturally to the human heart than its opposite."
"Education is the great engine of personal development. It is through education that the daughter of a peasant can become a doctor, that the son of a mineworker can become the head of the mine, that a child of farmworkers can become the president of a great nation. It is what we make out of what we have, not what we are given, that separates one person from another."
"A good head and a good heart are always a formidable combination."
"I learned that courage was not the absence of fear, but the triumph over it. The brave man is not he who does not feel afraid, but he who conquers that fear."
"A nation should not be judged by how it treats its highest citizens but its lowest ones."
"There is nothing like returning to a place that remains unchanged to find the ways in which you yourself have altered."
"The greatest glory in living lies not in never falling, but in rising every time we fall."
"You may succeed in delaying, but never in preventing the transition of South Africa to a democracy."
"The authorities liked to say that we received a balanced diet; it was indeed balanced—between the unpalatable and the inedible."
"There is no easy walk to freedom anywhere, and many of us will have to pass through the valley of the shadow of death again and again before we reach the mountaintop of our desires."
"A man who takes away another man's freedom is a prisoner of hatred, he is locked behind the bars of prejudice and narrow-mindedness. I am not truly free if I am taking away someone else's freedom, just as surely as I am not free when my freedom is taken from me. The oppressed and the oppressor alike are robbed of their humanity."
"I have walked that long road to freedom. I have tried not to falter; I have made missteps along the way. But I have discovered the secret that after climbing a great hill, one only finds that there are many more hills to climb."
"If you want to make peace with your enemy, you have to work with your enemy. Then he becomes your partner."
"Part of being optimistic is keeping one's head pointed toward the sun, one's feet moving forward."
"There were many dark moments when my faith in humanity was sorely tested, but I would not and could not give myself up to despair. That way lays defeat and death."