I find it valuable to cut through complexity and distill core insights that are generalizable—they apply to all across a range of situations; transformative—they elevate performance from good to great; and actionable—they guide action.
By identifying the core insights of the roles of manager and leader, you can find the one thing that will leverage everything. We often try to define a role in so much detail that we end up with 15 or 20 competencies. The inference is "you need all of these to be a great salesperson or manager." People are overwhelmed by the expectation.
You will get more out of yourself if you discover your strengths and capitalize on them. And yet most people still believe that the secret to success lies in fixing flaws. Only 17 percent of people spend most of their time on tasks that play to their strengths.
Managers often get short shrift: Leaders are strategic; managers are just tactical. Leaders transform people; managers just administer things. The perception of the manager is just this low-life waiting for an opportunity to lead. This isn't true. The roles of manager and leader are different, but both are important.
Role of Manager
The role of a manager is to turn one person's talents into performance. If you hire great talent and let them run, they will be productive because that's what talented people do. The manager's role is to speed up the reaction between the talent of a person and the goals of the company. The manager is the catalyst for performance. The one thing that great managers do is to discover what is unique about each person and capitalize on it—to identify the unique talents in each person and then leverage those talents, treating each person differently based on personality and motivations. They pick up on the differences in people and then put those differences to work.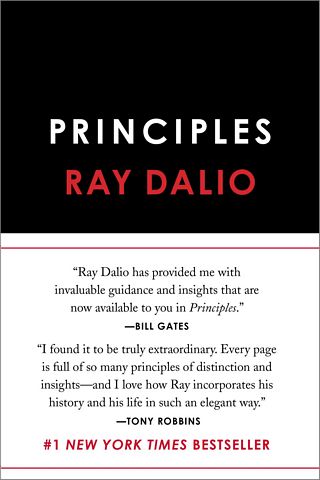 Rather than try to remedy people's shortcomings, they focus on maximizing their talents. Their chief responsibility is to turn a person's talent into performance. Managers influence how long the person stays and how effectively the person performs. Knowing that each person has unique talents and motivations, they seek to understand and leverage this uniqueness. They build their teams to maximize the unique talents and contributions of each person on the team. They treat each person differently based on that person's talents and motivations. Great managers may standardize the outcomes, but individualize how each person goes about achieving those outcomes. Average managers play checkers; great managers play chess. In checkers all pieces move in the same way; in chess, each piece moves differently. Great managers know the differences in each piece and coordinate the team to take advantage of the individual strengths.
Most managers focus on a person's weaknesses and address shortcomings. In contrast, great managers grow the person's greatest strengths. Developing a person's greatest talent is how to achieve breakthrough performance. Great managers don't ignore shortcomings, but they work around the shortcomings by changing people's jobs, allowing them to spend more time where their talent fits best, or pairing one employee with another who has complementary talents.
Great management is not about changing people. Great managers take people as they are and then release their talents. They don't see people merely as a means to an end; they see people as the end. They are motivated by identifying people's talents and then developing them. They spend most of their time with individuals, trying to pick out their strengths and then leveraging those strengths. They get the best return from their investment in people by challenging them around their strengths. A strength is something that strengthens you, something that resonates with you, something that you enjoy doing. A weakness is any activity that weakens you. When you are doing it, time seems to go slowly. And when you are done, you feel drained and frustrated. A good manager always looks for what strengthens a person.
Managers also need to know what triggers those strengths in people and their style of learning. How do you trip those strengths? Bill Parcells, former coach of the New York Giants, was asked after winning the Superbowl in 1991 how he had such a great season even though he played two quarterbacks. He said, "You have to know how to trip each one's triggers." One quarterback liked to be shouted at. He loved the emotional intensity. The other quarterback would shut down in the same situation. Some people like praise in public and other people want a quiet word in the office, where you tell them how much they mean to you. Some people want you to check-in with them daily other people don't. Figure out what switch needs to be flipped to get the most out of a person.
People learn in their own style. Good managers notice how each person learns and helps the person learn and adapt. Some people learn by analyzing and they like time to prepare. They like the role-playing, they read the books, they go to classes and they love it. The doers learn by jumping into it. Different people learn different ways.
Role of Leader
As a leader, you need innate optimism, a belief that things could get better, and the ego to believe that you can make that future come true. Many leaders struggle—not because their egos are too big, but because their ethics are too small. The best leaders all have a driving need to be at the helm and move people into the future.
Leadership is about rallying people to a better future. Great leaders get us to feel that the future is possible and better than where we are now. They rally people to help make dreams come true. They turn people's legitimate anxiety about the future into confidence. They find what is universal or shared among members of a group and capitalize on it. Through their words, images, stories, and actions, they tap into things that all of us share and are unremittingly clear. You don't need to be passionate, consistent, strategic, or creative, but you do need to be clear and precise.
Great leaders are optimists who rally people to a better future. They turn anxiety or fear of the future into confidence by providing clarity around who we serve, what our core strengths are, how we keep score, and what actions we can take immediately. Great leaders do not necessarily have the right answers to these questions—in many cases there are no "right answers"—but they provide answers that are clear, specific, and vivid. Their followers know exactly who they serve, how they will win, how to keep score to know if they are winning, and what they can go do today.
Great leaders are not unrealistic; in fact, they are grounded in reality. However, they believe that things can be better in the future than they are today. They create a vision of this future and rally others to support it. Leaders turn legitimate anxiety over the unknown future into confidence through clarity.
Clarity is the answer to anxiety. Effective leaders are clear. Great leaders think about excellence and reflect on what causes success. They pick their heroes with care. When they give awards and praise others in public, they send important signals about who should be viewed as heroes by others. Great leaders explain why these individuals were selected—who they served, how they scored, and what actions they took. In doing so, they embed these behaviors in the organization. They practice their words, phrases, and stories and communicate in ways that resonate with others. They practice the words that they use to help others see the better future that they imagine. Martin Luther King, Jr.'s famous "I Have a Dream" speech used phrases and images that King had carefully honed over years of practice.