What Constitutes Transformational Leadership
Transformational leaders are those who bring order to guiding change. They must not only convey a compelling vision and be sensitive and responsive to the needs of their constituents but also behave as role models who walk the talk. These leaders typically are officially designated and have the formal position, authority, and backing. They drive change, establish the vision, and mobilize the troops.
Cause / create change
Freeze, unfreeze, refreeze
Create order from chaos
Role model—"walk the talk"
Create something different by changing the one
Broad issues (visions, paradigms)
Space for either/or
Transcend and include; refocus
Drive change
What Constitutes Emergent Leadership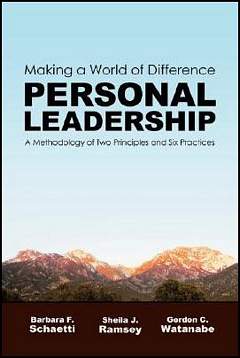 Emergent leaders, on the other hand, may not be officially sanctioned and are more on the chaos side. They may, in fact, be part of what Ralph Stacy terms the shadow organization—interactions among members of a legitimate system that fall outside that legitimate system. As people operate in the shadow system, leadership roles emerge. The roles then shift based on contributions people make and how they make that contribution known.
Navigate in a context of change
Go with the flow
Live between order and chaos
Partner—"walk the talk"
Create something different by combining the many
Human / existential issues
Space for both / and
Transcend and include; embrace
Allow change to unfold (facilitate / nurture)