Chicago's urban beaches that overlook Lake Michigan get excessively packed in the Windy City's limited warm months. Keep away from the masses and journey 45 miles southeast to the 15,000-acre Indiana Dunes National Lakeshore, homeland to 180-foot-high sand dunes and birds, for example the great blue heron and the American wigeon.
Indiana Dunes National Lakeshore, called Nature's Masterpiece, hugs 15 miles of the southern shore of Lake Michigan and has much to offer. There is superb diving—survey a shipwreck from 1911—and plenty of superb sand beaches and marshes.
Hike West Beach Trail, a 1-mile trail ringed with pine trees that leads from the lake and goes across inlets, over dunes, and back through the woods. The park categories seventh among national parks in plant diversity.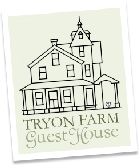 Drive-in camping opportunities are abundant in the summer. If you are not a camper, go for Tryon Farm Guest House, a bed-and-breakfast transformed from a Victorian farmhouse in proximate La Porte, Indiana. It's just a ten-minute drive from the dunes. Tryon Farm Guest House offers tranquil meadows, ponds, and chickens that lay eggs for the restaurant. From $145 per night, including breakfast.