The celebrated leadership authority and educator John Paul Kotter argued in opposition to the anthropomorphizing of the organization, insisting that it was not organizations which embraced perceptions but rather individuals within those organizations.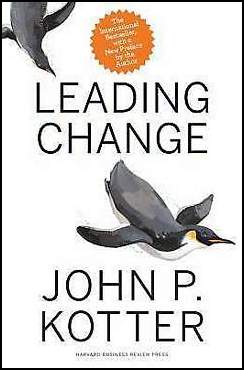 Kotter discussed the psychological contract as a coordinating of expectations, where matched expectations lead to higher employee contentment and less turnover. He explained misaligned expectations in terms of a "psychological contract." He described this as "an implicit contract between an individual and the organization which specifies what each expects to give and receive from each other in a relationship."
The notion of the psychological contract refers to the perceptions of reciprocal obligations to each other held by the two parties in the employment relationship—the organization and the employee. Such discernments may be the result of proper contracts, or they may be suggested by the hopes and beliefs which each holds of the other and which are communicated in a variety of subtle or not-so-subtle ways.
Allstate Insurance's Written 'Psychological Contract'
Some employers, such as Allstate Insurance have created official statements delineating what employee and employer can expect from each other. They believe employee loyalty develops when the company and employees unambiguously know what is expected.
Terms of from Allstate's Psychological Contract to the Employee
Offer work that is meaningful and challenging.
Promote an environment that encourages open and constructive dialogue.
Advise the employee of performance through regular feedback.
Create learning opportunities through education and job assignments.
Terms of from the Employee's Psychological Contract to Allstate
Perform at levels that significantly increase the company's ability to outperform the competition.
Take on assignments critical to meeting business objectives.
Willingly listen to and act upon feedback.
Take personal responsibility for each transaction with customers and for fostering their trust.
Psychological Contract and Open Communication
The psychological contract changes over time as the expectations of the employee and the organization change. With each change in expectations, open communication assists to keep both parties in alignment, or may lead to a common concurrence to renegotiate or break the contract.
The concept of the psychological contract has lately achieved significant notoriety in popular managerial texts in human resources discourse. This is for the reason that it offers an narrative of the reasons for the difficulties in the employment relationship presently being experienced by many organizations.