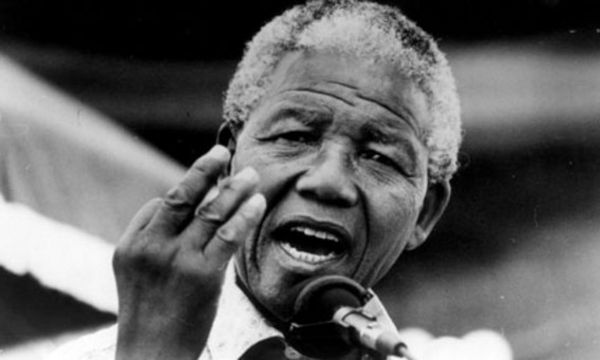 Nelson Mandela is celebrated around the world for his personal struggle against apartheid, a system devised by the National Party controlled by the minority white in South Africa to oppress the black majority. He led the decades-long struggle to replace the apartheid regime with a multi-racial democracy and advocated for reconciliation in spite of being imprisoned for 27 years.
After becoming South Africa's first black president in 1994, Mandela was the driving force behind the peaceful transition of one of the most racist societies in modern times to a nonviolent and democratic society where acceptance reigns and there were no recriminations. He was one of the world's most respected political leaders of his time.
1918: Nelson Mandela was born into the Madiba tribal clan, a part of the Thembu people, in a small village in the Eastern Cape of South Africa.
1943: Mandela joined the African National Congress.
1956: Nelson Mandela was charged with high treason along with 155 people, including the entire executive of the African National Congress. Their trial started in 1958 and after three years, the courts ruled that there had been no proof that the African National Congress was using violence to overthrow the government. None of the 156 charged with high treason were found guilty.
1962: Mandela was arrested near Howick in KwaZulu-Natal and convicted of incitement and for leaving country without a passport. Mandela is sentenced to five years in prison. Sent to the Robben Island in the middle of 1963.
1964: In the infamous Rivonia Trials, Mandela was charged with sabotage and sentenced to life in prison. In October 1963, ten principal opponents of the apartheid system went on trial for their lives on charges of sabotage. Nelson Mandela made a speech attacking the very court he was appearing in as unlawful and illegitimate. He argued that the laws in racist South Africa were harshly draconian and that disobedience of these laws was defensible.
1990: Nelson Mandela was freed from prison. South Africa began to put an end to strict racial segregation, a process that was completed by the first multi-racial elections in 1994.
1993: Nelson Mandela won the 1993 Nobel Peace Prize with Frederik Willem de Klerk, the last white President of South Africa, "for their work for the peaceful termination of the apartheid regime, and for laying the foundations for a new democratic South Africa."
1994: The first multi-racial elections were held in South Africa. Nelson Mandela became South Africa's first black president after more than three centuries of white rule. In his inaugural speech, Mandela declared, "Never, never again will this beautiful land experience the oppression of one by another."
1999: Nelson Mandela stepped down as leader of South Africa. A June-1999 New York Times editorial wrote, "The five years … have seen a genuine change of political power, widespread respect for the rule of law and none of the political revenge killings that have marked other societies in transition. South Africa has many problems, such as desperate poverty and terrifying crime. But its suffering would have been infinitely greater absent the moral authority and democratic, inclusive spirit that made Mr. Mandela a giant as leader of the liberation movement and as President."
2001: Nelson Mandela was diagnosed with prostate cancer and received radio therapy for seven weeks. Since retirement, Mandela had maintained an active schedule, frequently traveling abroad and mediating peace efforts in Burundi.
2004: Retired from public life. Mandela had rarely been seen in public since retirement.
2010: Last public appearance in Football World Cup 2010 in South Africa.
2013: Nelson Mandela died at the age of 95 at home in Johannesburg after years of declining health.
Recommended Reading