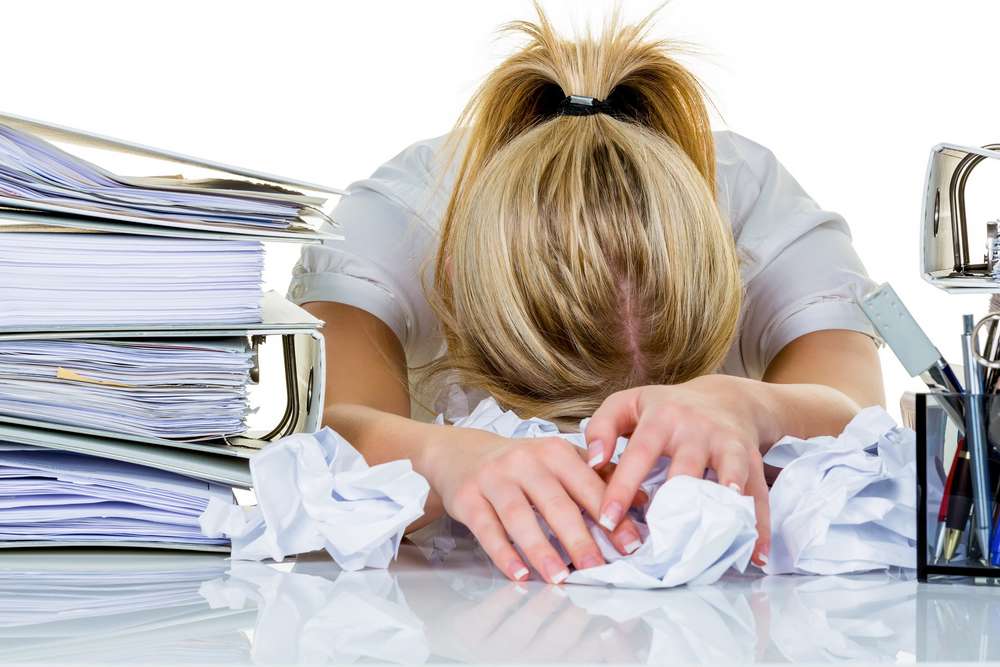 Job burnout was first identified in the 1970s as a career crisis of professionals working with people in some capacity. Subsequent research has established that burnout was neither a passing phase of baby boomers' entry into the workforce nor a minor problem easily resolved. Instead, burnout has persisted.
Job stress and burnout is a syndrome of emotional exhaustion, depersonalization, and reduced personal accomplishment that can occur among individuals who do "people work" of some kind. A debilitating psychological condition resulting from work-related frustrations, which results in lower employee productivity and morale. Whiton Stewart Paine writes the following poem about job stress and burnout.
I've got the burnout blues
Everything is tense,
Feel too many stressors
Beating on my sense.
 
Watch my mind, it's racing
Back and forth it goes,
Damn it's hard to tapdance
Minus half your toes.
 
This endless flow of clients
Drowns me in their needs,
Hope, compassion, love are gone
As ire wounds my deeds.
 
Nights are just not restful
Days are nightmare bent,
Everything is dragging here
As energy is pent.
 
Success has been relentless
Pushing me past kin,
All those expectations
Have just done me in.
 
Policies, procedures
Weight my desk and life,
As bosses sit there screeching
Through me Ilke a knife.
 
The people I do work with
Friends once in the past,
Now ambush me in corners
How long can this last?
 
Heart it keeps on pounding
Empty gut's aflame,
Cigarettes, coffee, booze and pills
Must keep me in the game.
 
Once I knew my passage
Running with the light,
Today I creep in darkness
Pausing, trapped in fright.
 
Most of life's a shambles
Work is but a joke,
Constantly I'm pushing
Time goes up in smoke.
 
At home, a spouse is waiting
Amazing they're still here,
One more crisis with this job
And they'll be gone, I fear.
 
Influenza stalks me
Despair I seek and find,
Sick days spare my body
Mental health days heal my mind.
 
Everything's a jumble
Values are askew,
No one's got my answer
This empty soul is new.
 
Got the burnout blues
So I just sit and stare,
Feel too many stressors
And no one seems to care.
Taken together, it was shown that when employees manage to create boundaries between the work and non-work domains, it helps them detach from work and avoid the diminishment of energy and thus restrict the negative impact of the job. Additionally, it was shown that confrontation with high job and home demands might lead to burnout because it increases the experience of work-family and family-work conflict, respectively.