While many animals have learned to manipulate objects such as twigs to release food from inaccessible places, humans are the clearest example of what psychologists call "theory of mind." People's instinctive identification of their own and other people's minds or mental states, including beliefs and thoughts. The ability to attribute mental states to oneself and to other individuals and thereby to be able to predict the behavior of others develops from a very early age in humans.
Early art indicates that this is as old as humanity—depictions of people and events are physical manifestations of mental processes, made to look recognizable to others, and with this came other significant abilities.
Studies of the sociocultural backgrounds of particular art objects, forms, and styles center judiciously upon the art as part of a larger system. In other words, dedicated, anthropologically based study of art is desired, which would try to find data about art and its environments from a number of different societies and pull out all the stops to station such studies in a equivalent conceptual framework.
One is that an individual can imagine what another individual might do; verbal communication can go beyond information and orders into storytelling and attempts to guess another's reactions: associated regions of the brain developed rapidly in this period (some have suggested that civilization began with the ability to gossip). Another is that composite and abstract notions can be communicated, containing plans for hunts or future projects—things that cannot be seen. A third significance is an awareness that this ability ends when an individual dies: surprisingly early, we find humans buried with personal objects.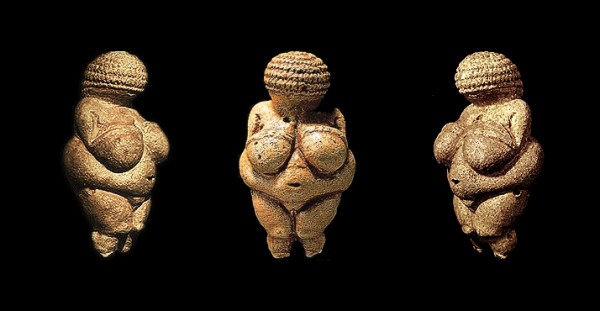 Archaeology as a branch of learning endeavors to reconstruct the origin, prehistory, and history of the human race using objects remains such as relics, settlements, ramparts, burials, and skeletal remains. The Venus of Willendorf is an 11.1-centimeter-tall Venus limestone figurine assessed to have been made between about 28,000 and 25,000 BCE. It was unearthed by Josef Szombathy on August 7, 1908 near Willendorf in Austria. It is now housed in the Natural History Museum (Naturhistorisches Museum,) Vienna. Such figures are acknowledged to have been made as representations of fertility or fecundity, intended to bestow or ensure fruitfulness in some form.