In his State of the Union address to Congress on 6-Jan-1941, US President Franklin Delano Roosevelt asserted 'four essential human freedoms' in the following canonical form:
Freedom of speech and expression
Freedom of every person to worship God in his own way
Freedom from want
Freedom from fear
They are usually cited in abbreviated form as freedom of speech and of religion, and freedom from want and from fear.
During the Second World War, FDR's Four Freedoms was commonly considered as a succinct statement of the aims of the Allies, notwithstanding prominent failures to accomplish these 'freedoms' among the Allies.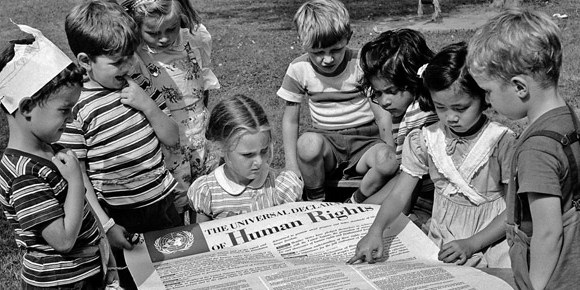 The Four Freedoms are a succinct anticipation of what would later become the various 'human rights' asserted by The Universal Declaration of Human Rights, which was adopted by the UN General Assembly on 10 December 1948. This declaration was the result of the experience of the Second World War.