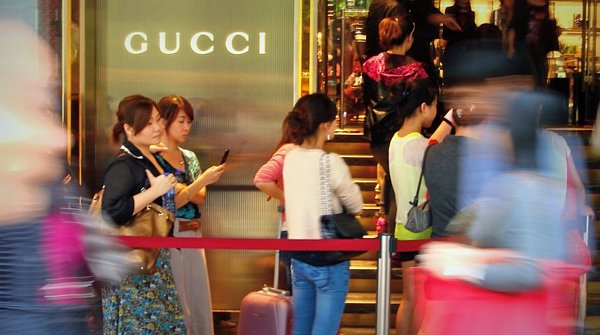 China's growing middle class has been a prevailing foundation of its political, social, and economic stability. China's population, which accounts for one-fifth of humanity, is seen as the biggest market ever. The growing consumer demand has been the underpinning for the country's transformation from an export-driven economy to consumption-driven economy.
For decades, China was the world's workshop because of its political stability and a dependable, compliant, and competent manufacturing labor force, groomed with a sense of discipline that the government enforces upon this labor force. China is transitioning away from its past fixation on low-cost manufacturing and ushering an era of sustainable development. In chorus, the Chinese government has tried to push domestic consumption and indigenous innovation as the next growth vectors of the Chinese economy after a highly successful wave of economic growth driven by investments in infrastructure and exports.
China is currently experiencing the largest relocation and urbanization revolution in the history of humankind. In a decade, nearly half of Chinese will live in urban areas and semi-urban areas, some of them urban metropolises with populations of million-plus that emerged only a few years earlier. The great transformation in the landscape of China over the last few years has been the migration of hundreds of millions of peasants from rural China, now that the government allows them to leave.
The middle class in China, and their consumption and their need for services, is at the heart of the country's evolution to a domestic demand-driven economy. Pressures on the middle class in China are ever increasing. Inflation is high, a bubble in the real estate market has dissuaded young families from buying real estate, and tens of hundreds of recent college graduates are unable to find jobs.
China's transition provides an incredible opportunities in the service sector. The Chinese middle class will have a huge appetite for services in medicine and healthcare, media, tourism, business consulting, environmental services and household consumer services. Some of the persistent challenges that the manufacturing economy had to overcome with respect to China's legal and intellectual property rights will continue to challenge the service sector as well. The new political leaders of China are expected to sponsor fiscal and administrative policies that will continue to make China flourish as the world's most prominent consumer market and a resource of global competitiveness.