The internet represents an enormous opportunity to transform and improve old businesses and engage in new ones.
American Express is constantly transforming its business, eventually putting American Express's old products out of business with new product innovations. All of its Internet initiatives are designed to accelerate its business transformation by capitalizing on interactive capabilities.
The assets that have made American Express one of the leading global financial services companies are highly relevant on the Internet.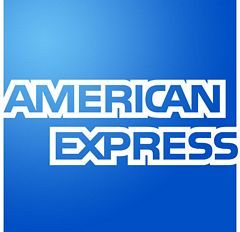 American Express has one of the most recognized and respected brands in the world, representing security, integrity and trust. American Express has a large card member base with 50 million cards in force worldwide. It owns or manages nearly $300 billion of assets for its 2.3 million financial services customers. In addition, it transacts with millions of merchants in over 200 countries and territories. It has a broad and diverse product set catering to the financial and travel-related needs of its consumer, small business, and corporate customers.
American Express provides superior value and service to its customers, and runs first-class operations that are nimble enough to conceive and launch major products in Internet time. The Internet is an extension of its business, and American Express believes the "bricks and clicks" strategy will ultimately prevail. In fact, an increasing number of online-only players have recently announced the desire to acquire physical assets as their virtual business models have run their course.
American Express's eStrategy consists of four parts.
American Express eStrategy #1: Become or Remain a Leader in Online Payments
Currently, of the $5 trillion in consumer payments in the U.S., only about 30 percent occurs on card-related payment products. In addition, of this $5 trillion, less than 1 percent is transacted online. However, as a greater share of spending moves online, most spending will occur on plastic or its electronic cousins as consumers and merchants look for standard ways to transact in a secure fashion. The three key drivers of success as an online payments provider will be merchant acceptance, authentication, and security.
On merchant acceptance, American Express has 97 percent coverage of the 100 top e-commerce sites, which accounts for approximately 70 percent of all online spending. In addition, of the top 500 sites, American Express has 95 percent coverage.
On authentication and security, American Express's Online Fraud Protection Guarantee, Private Payment, and Online Wallet allow customers to shop in a secure fashion. Private Payments provides customers with choice and protection when shopping online. Online Wallet offers one-click order fulfillment and form-fill capability that allows users to automatically and securely checkout virtually anywhere on the Internet. The Blue smart chip offers an extra layer of authentication and protection.
As corporations move their purchasing to dynamic online exchanges, they have a need for payment, financing, trust facilitation, and risk management products to support these transactions. American Express is positioning itself to support these types of transactions.
American Express eStrategy #2: Become a Preferred Ecommerce Destination
Becoming a preferred destination for American Express's current and potential customers who are looking for content, products, and services across financial services, lifestyle, and travel. AmericanExpress.com is the nexus for all of its product and service offerings. This website receives over two million visitors a month.
Many of the products it is developing—such as Membership B@nking and its Online Brokerage—require new skills and capabilities. To succeed, American Express has focused on simple product functionality with differentiating value propositions, all introduced in Internet time. American Express's Membership B@nking offering includes no-fee interest checking and account access through the American Express ATM network, the second largest in the U.S. And American Express Brokerage offers free online trading for accounts over $100,000.
Despite American Express's relatively light marketing efforts, response to these offerings has been extremely positive. This popularity attests to the power that an established physical world company can wield by extending the strength of its brand onto the Internet in a way that offers its customers something of value.
American Express has a comprehensive web offering. To simplify the interaction for customers, American Express gives them the flexibility to customize their on-line dealings with American Express through "My American Express." It has also added Online Extras to The Offer Zone where customers can access savings with local restaurants, merchants, and online retailers.
Another feature is American Express Online Services, the common entry point to all of American Express's card products and services. Upon authentication, Online Services allows customers to access their American Express accounts as well as special or new offers. Based on a customer's preference, it can communicate offers, services, and information directly to the customer's e-mail address.
Through the combination of American Express's physical assets and web site, it can serve customers when, where and how they want. American Express is increasing share of wallet with customers and providing them with greater levels of service by broadening American Express's relationships across multiple channels.
American Express eStrategy #3: Provide Online Service that American Express's Customers Value
Provide online service that American Express's customers value across all of its entire businesses and products. Online Services already has several servicing options including Bill presentment and bill payment, Membership Rewards account management and online redemptions, and online card applications. American Express also is continuing to develop its online services for merchant, small business, and corporate customers.
If a customer encounters a problem adding an additional card to their Online Services account, a pop-up button will appear that they can click on to reach a customer service representative in real-time to resolve the issue.
Another application, American Express @ Work, moves customer-servicing capabilities online. American Express's goal is to make the interactive channel one of the preferred methods of servicing.
American Express eStrategy #4: Improve American Express's Operating Structures
Use interactive capabilities to dramatically improve American Express's operating structures through reengineering on the cost and revenue sides. American Express constantly reengineers its business activities to increase its value to American Express's customers, employees, and shareholders and to develop new capabilities and products. Most of its online reengineering initiatives focus on using the Internet as an additional channel to conduct functions such as online account acquisition, program enrollments, order fulfillment, and targeted, customized marketing campaigns.
American Express's eStrategy Integrates the Internet with Core Banking Operations
Going forward, American Express plans to use the Internet to change the way it interact with customers, which can have a substantial impact on its cost structure and business processes. American Express is moving to integrate the Internet more closely into its operations and redesign its processes to allow it to be more nimble and proactive in meeting the needs of its customers. Consumers today expect to pay less online for the same products and services they once received through physical channels. Reengineering enables American Express to adjust its cost structure to meet customers' needs and ensure that they receive superior value.
Create and implement a plan to improve your eService. You might seek ways to use the internet to change how you interact with customers