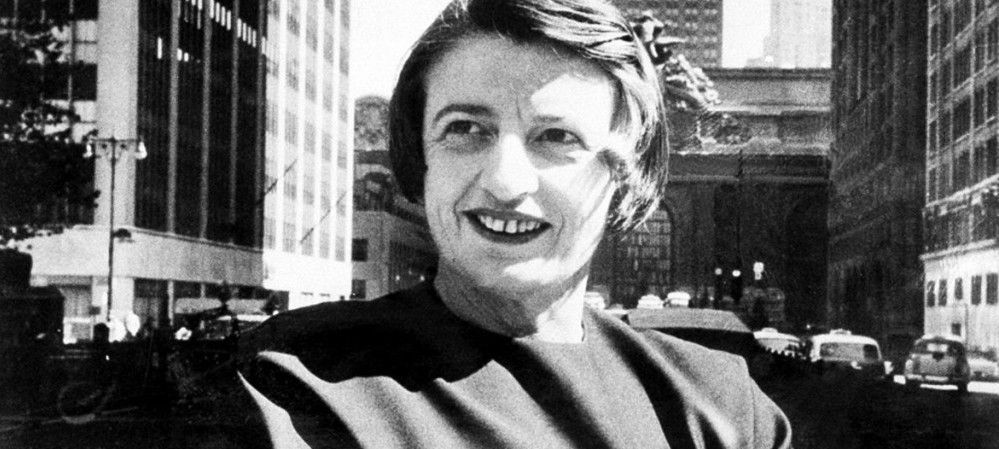 Frustrated with her intellectual climate, novelist and lay philosopher Ayn Rand (1905-82) collected ideas from a variety of philosophers and cobbled them into a unique view that she named Objectivism. She expounded on this personal worldview in her novel Atlas Shrugged, published in 1957. Rand defends Aristotle's ideas that reality exists objectively and authoritatively, that the laws of logic guide our understanding, and that consciousness is the seat of humans' ability to know. She defends the rationalist ideas that morality is objective and that conscious rationality bestows special moral significance. And she also defends the classical liberal idea that each person is obligated to respect every person's right to pursue her interests, so long as those pursuits do not interfere with another person's right to do so. Rand then argues that the only sociopolitical system consistent with these ideas is laissez-faire capitalism, that is, a free market economy.
One controversial implication is what Rand calls "the virtue of selfishness." Since each person is intrinsically valuable, one's primary moral obligation is to pursue one's own interests. This pursuit is limited only by the recognition that others are also valuable, and thus no one has the right to deceive or coerce others. Selfish interests cannot conflict because it cannot be in our interests to have something to which we have no right. Although some goods may result from collective action, such goods never justify the use of force.
Rand's philosophy continues to spark controversy, especially among those who argue that some "social goods" cannot be achieved by individuals and that unacceptable economic inequalities result from unregulated trade. Though not all capitalists would call themselves Objectivists, many cite Rand as a formative influence, including economist Walter Williams (b. 1936) and politician Ron Paul (b. 1935).
Ayn Rand's magnum opus, Atlas Shrugged (1957), encompassed her ideas of rationalism, individualism, and capitalism within a dystopian United States.