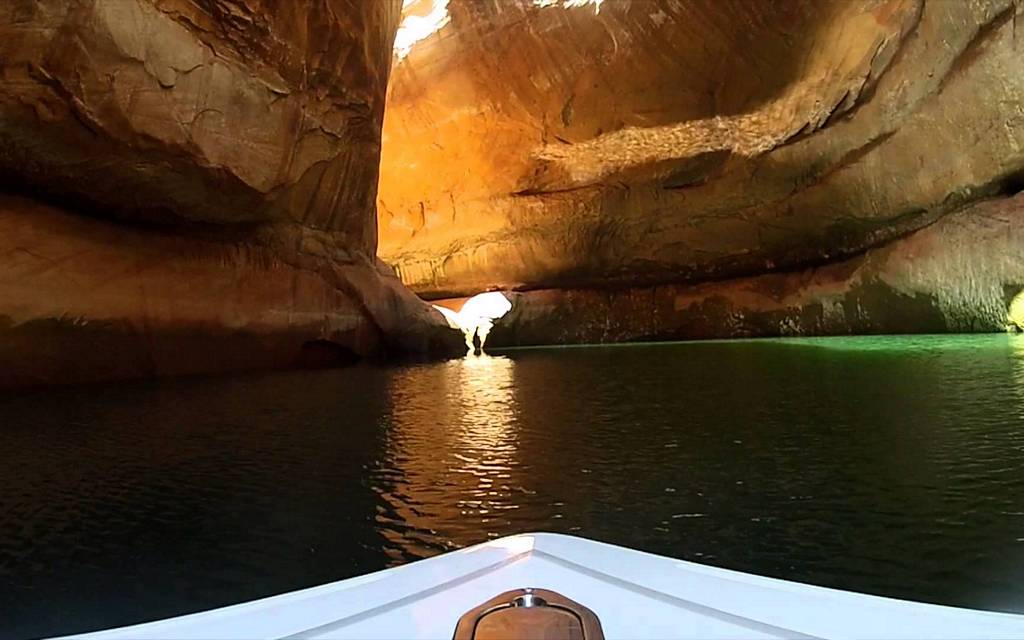 Lake Powell emerged as an positive aspect of the Glen Canyon Dam on the Colorado River and has emerged as a superlative freshwater kayaking destination. In the 1960s, there was much hostility from environmentalists and anthropologists toward the contentious proposal to dam the Colorado River and flood the Glen Canyon, establishing Lake Powell. This was equivalent to filling the Grand Canyon with water. Yet few could deny that the resulting artificial landscape is a staggering sight.
Named for explorer John Wesley Powell, Lake Powell has more coastline than the west coast of the United States. Lake Powell green-water tentacles stretch from the main 185-mile watercourse into 96 side canyons, where kayakers can propel without tides, waves, currents, and motorboats.
Crystal-clear turquoise waters mirror the soaring rich-red canyon walls that ascend from the water, interspersed by astonishing arches, superb spires, and sandstone buttes, as well as countless inlets, and sandy beaches. The lake stretches for 186 miles across southern Utah and northern Arizona, and encompasses 2,000 miles of coastline and 96 water-filled side canyons, many of which are reachable only by boat.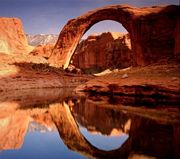 Really, the finest way to appreciate the delights the lake has to offer is by houseboat. Only a houseboat allows a visitor the choice to search out remote corners in which to dock the houseboat. Houseboat rentals are available at Wahweap, Bullfrog, and Antelope Point marinas. Boats range from the deluxe, complete with hot tub, and wet bar for up to fourteen people, to those that include only essential comforts.
At the outset, boat throughout this vast network of canyons, with its astounding contrasts of blue water and sere land. After that, take a hike into the ostensibly endless landscape of stone swoops and mounds that appear in shades of tinted salmon, melon, and maize.
Water sports dictate the baking summer in Lake Powell and fishing enjoyed in the cooler months: April through June and October to November. The most fashionable mooring point is close to the near the amazing Rainbow Bridge National Monument. 290 feet high and 275 feet across, this breathtaking geological formation is a deeply spiritual place and is renowned as the world's largest natural bridge.